Floral Ideas for Cremation Memorial Service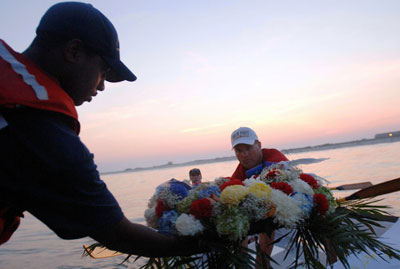 In an age of "in lieu of flowers" we shouldn't forget the power of flowers for a grieving family. Especially this time of year, the sensory impact of live flowers can actually add a healing element to the memorial service. With cremation and the trend of simplicity in funeral services the floral aspect is often overlooked.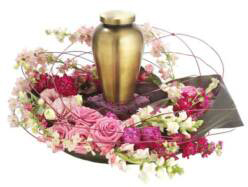 Wreaths are an excellent choice for a ceremony where the cremation urn will be present or families that plan to spread the ashes. Sometimes, families will use rose or other flower petals to scatter with the ashes, and having either petals or other long stemmed blooms can allow family and friends to participate in the ceremony. This is especially beautiful when scattering ashes over water, from a boat, for instance. At the funeral service, a floral arrangement can soften a metal urn and add to the beauty of natural marble or wood. Incorporating flowers with meaning and symbolism can be not only healing but convey a message about the deceased. Naturally, roses are the most recognized symbol of love and certain colors can mean different things. Tulips also have this same meaning. Poppies and rosemary have been used for years in many cultures around the world to symbolize remembrance. Sprigs of Juniper worked into the arrangement is a historical symbol of protection and baby's breath can be a reminder of purity and innocence. Talk to your florist and explain your intention so that you can work together to create something meaningful for the memorial service.
Don't be afraid of bright splashes of color.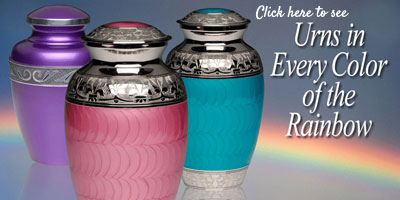 This bold design uses inexpensive daisies to create a photo memorial tribute. The daisy can symbolize farewell and represents beauty in the language of flowers. Inexpensive carnations are a good choice for color and keeping costs down, plus they have the added benefit of being a long lasting flower. Carnations mean I will never forget you.
If burial is planned and a viewing or traditional funeral service is planned, maybe consider instead of one large casket piece, try breaking the arrangement up into smaller groupings. We have curated floral ideas for the memorial service on our pinterest site, if you would like to check out the gallery for inspiration.