Brass Cremation Urns: Understanding Your Choices

Cremation urns are available in many different materials and styles. By understanding the choices that are available when choosing a crematory urn, you will be able to make a decision that is appropriate for your situation.
The first thing to keep in mind when choosing a cremation urn is where will the cremation urn be stored? If you have chosen burial, brass urns are a good choice. Some families will keep the urn at home until a final resting place has been determined. If this is your situation, there are many decorative urns on the market that will blend into your home decor until you make a decision.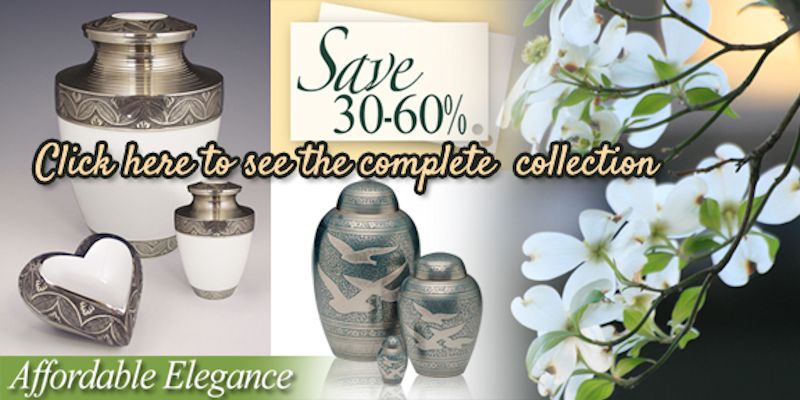 Since most of us are working within a budget, brass urns have become increasingly popular. Brass metal cremation urns are durable and secure. Most have threaded lids for a tight seal and a few beads of any clear household glue added to the lid will permanently seal the lid; thus, making the brass urn an affordable, durable, and secure choice.
The second item of consideration when choosing a metal cremation urn is the size. Brass cremation urns offer a great deal of flexibility because they come in various sizes. Adult urns have an average 200 cubic inch capacity and usually measure 9-12" tall. While smaller sizes for families for youth, families that plan to share, or pets are available in 6-7" sizes and will usually hold up to an 80 pound individual.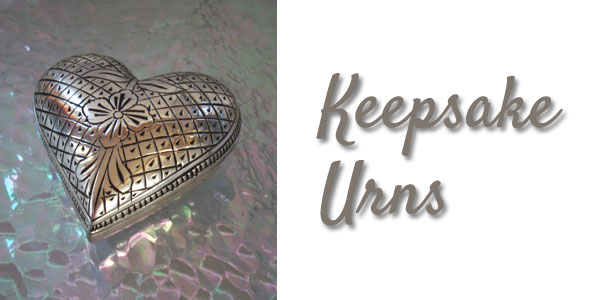 When determining the right size for your needs, small brass keepsake urns are also a viable option. Keepsake urns are usually about three inches in height and will hold a few tablespoons of ashes, lock of hair, dried flowers, sacred burial ground, etc. Families can order keepsake urns for the whole family if desired, and some companies even offer family packs for this purpose.
While many people think of metal cremation urns as being simply the color of the metal that they choose, there are also a variety of styles and colors within the brass line. The easiest way to make a selection is to consider your loved one's favorite color or style. Simple classics like brushed bronze, to flashier, heavily hand engraved urns like black and gold ebony are available.
Another important area of consideration when choosing a brass cremation urn is the ability to have it engraved. Depending on the style of the crematory urn, names and dates can be engraved directly on the surface. However, for cremation urns that do not have an engravable surface, an urn medallion is available. Medallions hang around the neck of the urn and add a personalized touch to the urn.
The final area of consideration is ensuring that the brass enamel urns have a clear protective coat. This is a factor that can easily be overlooked, but it ensures that the brass cremation urn is effortlessly maintained by simply dusting with a soft clean cloth.
After reviewing the information pointed out in previous paragraphs, one should be able to make an informed decision regarding the type of Brass cremation urn that best fits their loved one. Purchasing any type of cremation container requires one to take the necessary time to learn about all of the benefits provided by the many types of vessels available to the public. The selection process should be easy and reflect the loving memories of a loved one!
Urn Garden offers a variety of quality, low-cost burial and scattering urns, cremation keepsake jewelry, engraved medallions, and garden memorial stones to fit your style—creating a lasting memorial for the departed. Whatever your style, Urn Garden is honored to help you make a difficult selection a little easier.