Kind words are always sweet to hear, and even more touching is when the client shares how they created a memorial for their loved one. One of the most unusual ceremonies involved both a wedding and the ashes of a beloved pet.
Thank you for the gorgeous urn for our pet Tucker. He passed away of Leukemia January 29, 2011. Unknown to me this would be the day that I would meet my future husband. Tucker brought us together.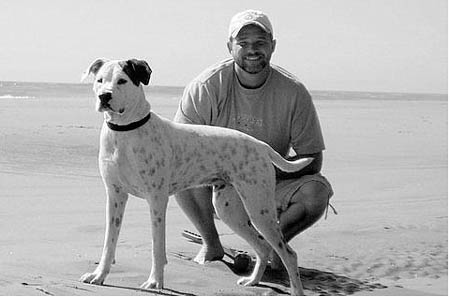 Because of Tucker having such a huge part of bringing our hearts together we incorporated his ashes in with our wedding sand ceremony.
The oddity of it all is that we mixed the ashes in with 3 vases of different color sand. We each poured sand into our unity sand vase one by one. In the end it was Tucker's ashes that ran in a solid line up through the layered sand colors. We cried. I am sharing with you photos taken of the Ceremonial Unity sand vase after being filled. My sister-in-law sealed the top with wax so that it will never be disturbed. Two Celtic pendants hang from the vase which say "Anam Cara" when translated means "Soul Mate."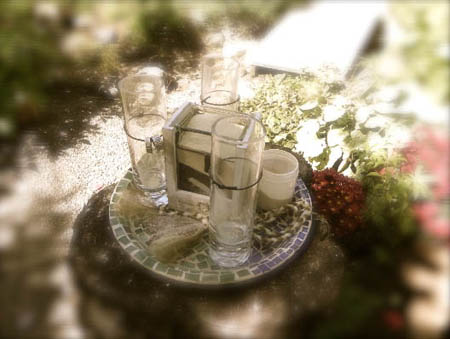 From New York, a client wrote to tell us how much she loved the golf urn that she bought for her husband.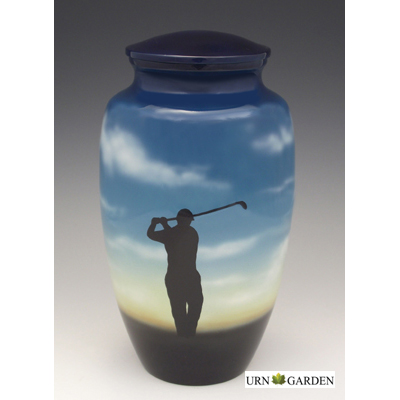 I search for two weeks till I found the one I liked, I brought it to his memorial and everyone loved it. He was a golfer, so it suited him well…the blue sky color is amazing…his prayer cards also had a golfer on them…it arrived with out a scratch…and the blue on it so matches the sky and looks like he is in heaven playing golf.
Now,  I have it in my workout room that I am in every morning and love looking at the picture on it, it's totally my husband.
I love the urn better than I expected….and much better quality than I expected!
It's an honor to help families create beautiful memorials that matter and find light in a dark season of life.