Way back when we launched the urngarden.com site, we tried to focus on inspirational people and images that would lift us up out of the darkness and hopefully inspire others too.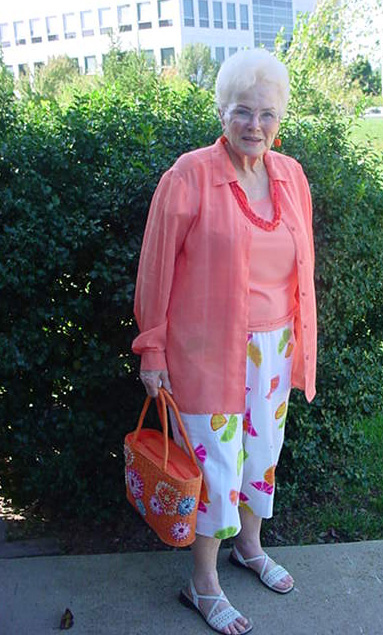 My grandmother was one of the most impactful people in my life both personally and professionally, Our business name, Urn Garden came from her habit of creating memorial gardens when a loved one died. Back then, she lived on a large farm out in the country and she would dedicate a special planting on her property to honor that person. These spaces were tastefully arranged with flowers, shrubs, or statutory and did NOT look like a graveyard.
Later, she sold the farm, did a major downsize and moved to a condo in town, where she was closer to family and friends. She had a postage stamp size yard still full of flowers, but with more time on her hands, she started amassing a collection of bird figurines, that soon covered every surface in the house.
We joked about it, glad that it was inanimate objects, and not cats, so we christened her place "The Fowl House". On one visit, as I sat on the couch in her front room, I started counting the birds within sight. I stopped at 100. It had become an obsession.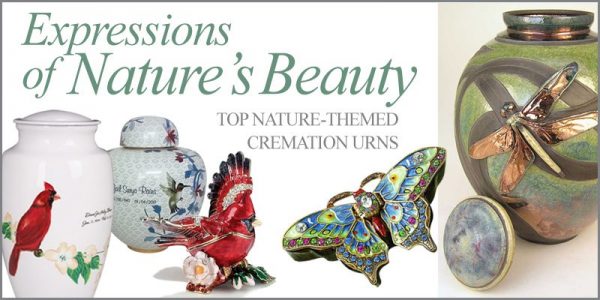 That's how we came up with the Bird and Butterfly collection of cremation urns (she liked butterflies, too) because of how bird crazy she was. She believed that if you loved it, you better put a bird on it.
Cardinals were probably her favorite, and the Cardinal on Dogwood urn for ashes is a tribute to her. This urn is so beautiful and the old saying that imitation is the sincerest form of flattery. Recently, this style has been copied by imposters, so just know that when you buy from us, know that it's the original design created by Americans that care about your family, and we can offer professional engraving services as well.
For years my grandparents were members of the Silver Eagles and went to conventions and made many friends from around the country. Soaring Free Eagle Cremation Urn is another style that we launched to honor that history.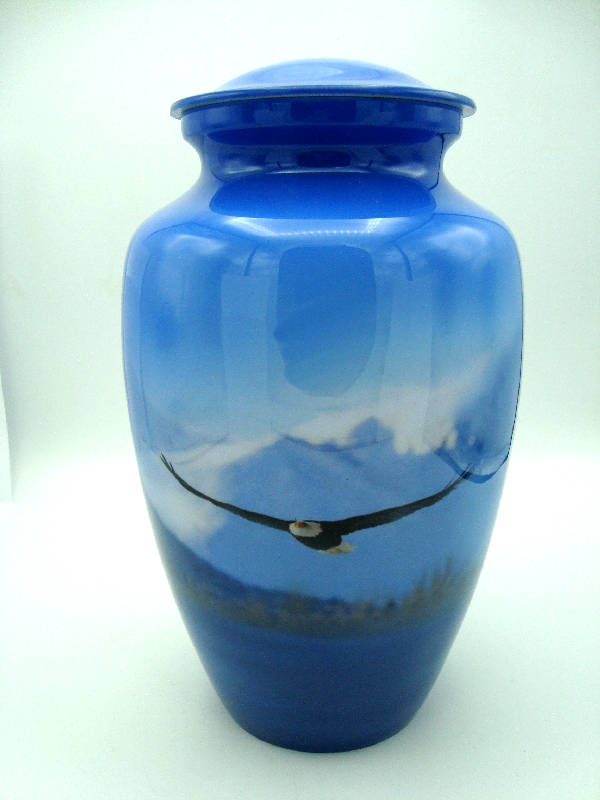 My dear grandmother peacefully died in her sleep three years ago and at her memorial service we put that bird collection out for the guests to take as a keepsake. We were surprised at the turn out, many came from out of town, but she had made a huge impact on others lives as well. I miss her every day. I was lucky enough to inherit a few pieces of her jewelry, one favorite is a chunky turquoise bracelet that I wear when I want to feel the weight of her presence. Before she died, she had made a quilt that I sleep with every night and it feels like a hug. I miss holding hands with her and her gentle loving spirit.
As I'm typing this, a cardinal is perched on a dogwood branch, right outside my window. I can't tell if it's a male or female, but that bird is super chirpy this morning. Maybe that's a sign?
Anyway, imagine my surprise, when I received a handwritten thank you not from a client. This is a rare and welcome gift, as I consider the act of writing a thank you note a dying art. This came from the heartland of America, so that gives me hope. This family in Kansas had recently held a memorial service for their mom who was also known as a sister, aunt, grandmother, cousin, and friend.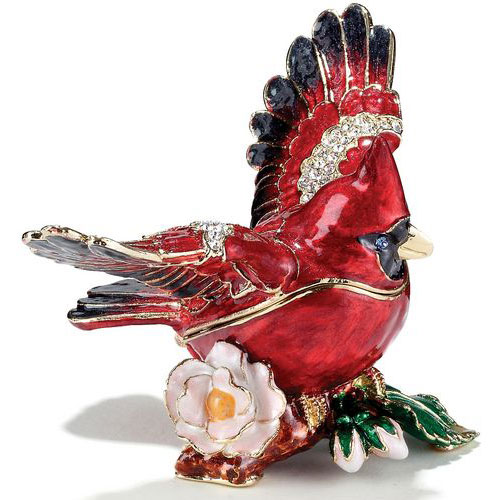 The cardinal must have meant something to their family as well, because in addition to ordering the cardinal cremation urn, they created a funeral program which featured a poem with a picture of a cardinal. Not gonna lie, I was so touched by not only the gesture, but the poem really spoke to me and I felt myself even get a little misty as I read the words. They reminded me so much of dear Etta, my grandmother. I want to share them with you, too and hope it brings you comfort.
Red Feathered Soul
When you're lost or feeling down,

Don't despair, just look around

God made me red so you would see,

I still exist outside your memory.

I make my visits in bright daylight,

You'll hear my son in distant flight,

My cardinal song is a call to you,

To tell you that I miss you too.

I am everywhere and finally free,

Like love you cannot touch or see,

You'll see me in the trees and skies,

I didn't leave, love never dies.
Elle Bee