Cardinal Adult Cremation Urn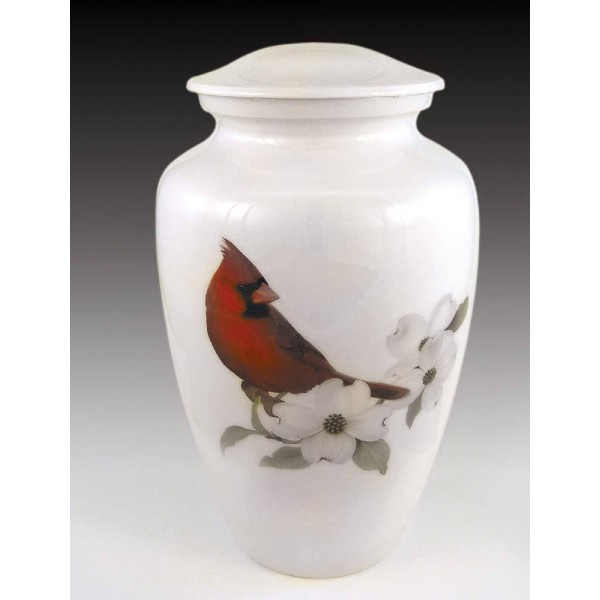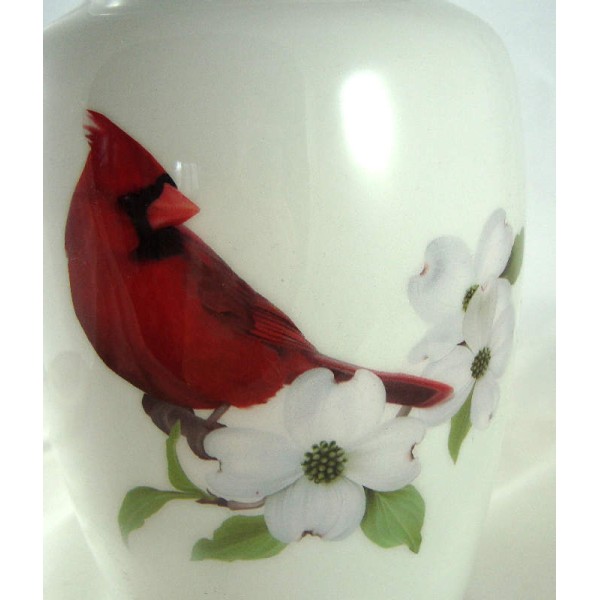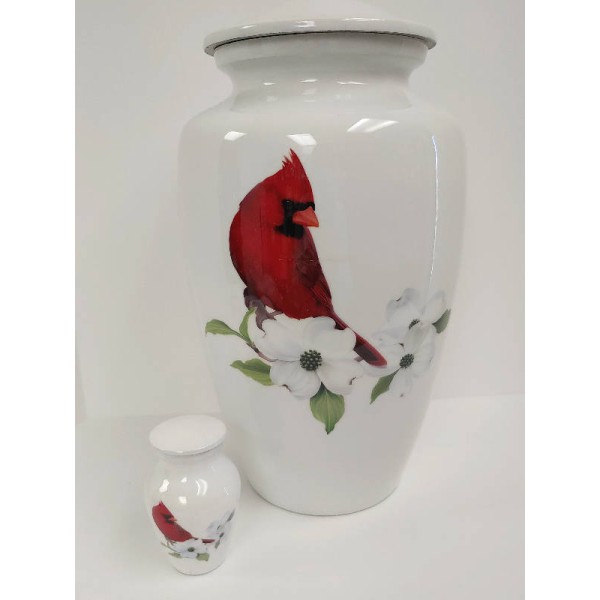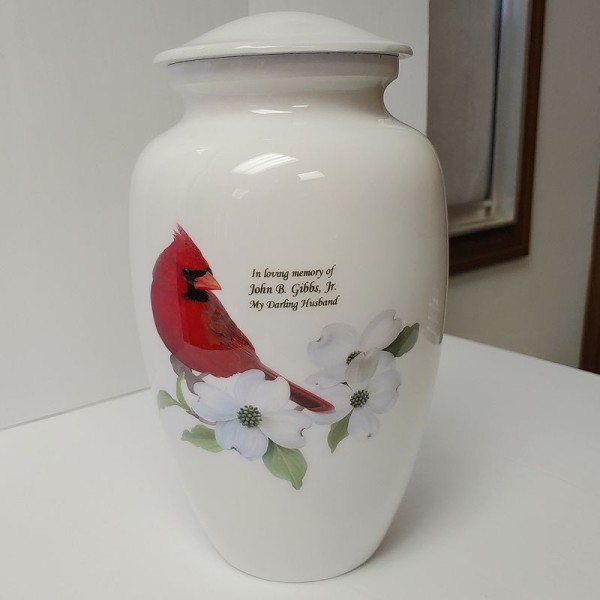 Free Engraving




Cardinal Adult Cremation Urn
Stock:

In Stock

Product Code:

23-CARD
Our "Cardinal on Dogwood Flower" adult-sized cremation urn features a brightly painted crimson cardinal sitting on the branch of a dogwood tree on a high gloss snow-white background. This urn for can help you create a beautiful memorial for your loved one, whether they were a bird lover or a gardener. Because of its size, it can store 200 cubic inches of ash, which should be enough to store the ashes of most adults.
Cardinals are thought to represent the spirit of a loved one who has passed away, so whenever you see one, it can serve as a wonderful reminder of that person and the memories you shared with them. The dogwood flower , on the other hand, has spiritual connotations for some people and is the state flower of North Carolina and Virginia. That's where the inspiration for this cremation urn originated and we hope it can be an encouragement to you.
In regards to its storage capacity, this cardinal urn is meant to store the ashes of an adult. You can find specific information relating to dimensions, capacity, etc. below.
Adult Size Cremation Urn, standard 200 cubic inch capacity
Dimensions: 11" H x 6" W
Material: Metal
Secure threaded lid
Handcrafted products may have variations.
Suitable for home display or burial
Free engraving, text only, no graphics
Made in India
Small Cardinal Keepsake sold separately
One of our customers recently sent a note thanking us for getting the Cardinal urn delivered in time for their mother's service. The note was sweet, but the poem that was included in the memorial card was so touching:
Red Feathered Soul
When you're lost or feeling down,
Don't despair, just look around
God made me red so you would see,
I still exist outside your memory.
I make my visits in bright daylight,
You'll hear my song in distant flight,
My cardinal song is a call to you,
To tell you that I miss you too.
I am everywhere and finally free,
Like love you cannot touch or see,
You'll see me in the trees and skies,
I didn't leave, love never dies.
Elle Bee