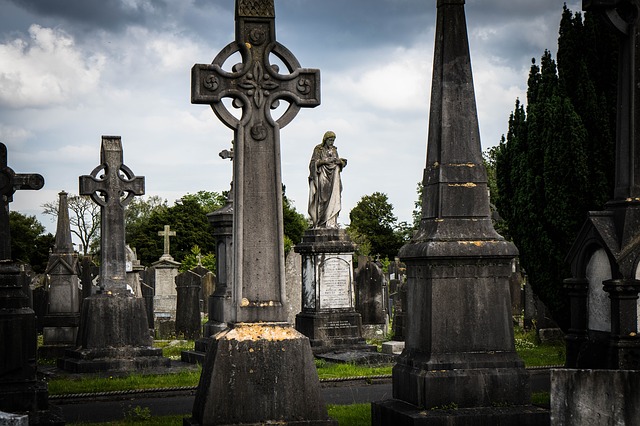 In 1963 the Vatican allowed cremation and this practice has been part of Church law since 1983.
Catholics believe that when death occurs, the soul meets God, and God gives perfect life to bodies by reuniting them with their souls. The body must be present at the funeral, and there's more:
Cremains Must Remain Intact (the whole body)
The ashes may not be scattered or divided. That means cremation jewelry or keepsakes for families that want to retain a portion of the cremated remains are forbidden.
When people put ashes in a necklace, "You're treating the deceased as if it is a possession of yours. You don't possess people." says Father Patrick Carrion, a priest for more than 40 years.
Urns Don't Belong in the Home
This question comes up often, but the Church believes that Cremation urns must be buried or interred in a mausoleum or columbarium and NOT kept in the home.
Eulogies at the Funeral
Eulogies are not part of the funeral Mass and should occur at the wake. "That's not what our ritual is meant to be" says Fr. Carrion. If the family insists on eulogies at the Mass, Fr. Carrion sets a limit of two eulogies that are each five minutes in length and will be delivered before the body enters the church.
Regarding burials, embalming the body, and using sealed caskets and concrete vaults are fine. Natural green burials that are environmentally friendly are also Church approved.
Other methods that involve treating and dissolving the body with chemicals, called "composting" are unacceptable and legal in only seven states.
Read the complete article here:
Here's another article for more information on other religious views on cremation.