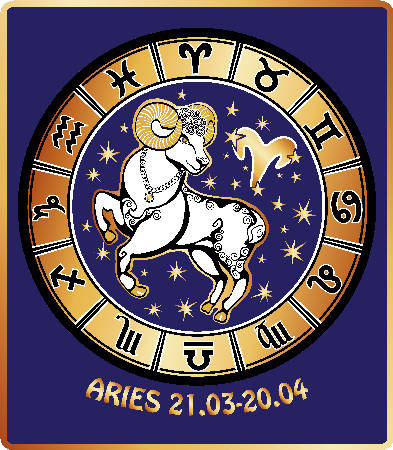 For anyone who's fascinated with astrology, this bit of news won't be surprising at all: Aries is actually the first of the signs of the zodiac. Being in the lead implies those born under the sign of Aries are trailblazers. The symbol of the sign is the ram, or more accurately, the horns of a ram.
The folks over at Horoscope.com declare they are also passionate and fiercely independent, "Aries will never do something just because everyone else is doing it." The authors also share 5 reasons why anyone lucky enough to be born under the sign (March21 – April 19) should be shouting with joy at their good fortune:
You're the most courageous and ambitious sign, the leader of every pack.
Your determination is unmatched when it comes to getting what you want.
You work hard but also play hard—you're the life of every party!
You're easygoing and enjoy the company of all kinds of people.
You're impulsive. Sure, sometimes acting first and thinking later is risky, but more often than not, it leads to a once-in-a-lifetime opportunity.
If you're an Aries, you might enjoy reading the Buzzfeed online article "17 Reasons Why Aries People Are So Amazing That Everyone Else Should Just Stop Trying." In reason #5, the authors tell readers "Some say that Aries' are drama queens, but we just can't help it — being a diva runs through our veins." And one of those 'drama queens' is the amazingly talented Lady Gaga.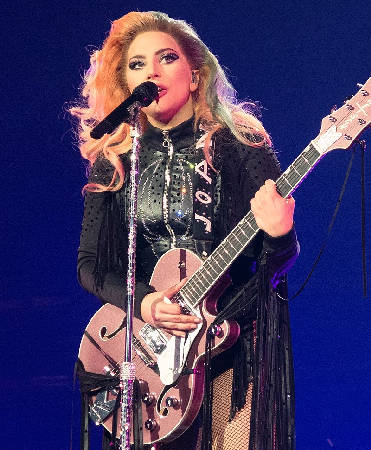 Born Stefani Joanne Angelina Germanotta on March 28th, 1986, in Manhattan, this woman has become a world-wide sensation as a songwriter, singer, actress, philanthropist, dancer and fashion designer.
Gregarious since early childhood (Stephani was performing at open mike nights as early as 14); at 17, her obvious talents took her brought her to the door of New York University's Tisch School of the Arts. The rest, as they say, is history; just this past February, she won an Oscar for Shadow, which she performed in the most recent version of A Star is Born. Perhaps the best news is, she's only turning 32 this year; we can expect to watch Gaga continue to blossom for many more years.
The Downside of this Astrological Sign
If you give it a few minutes thought, you can figure out what some of the flaws of an Aries might be. With the characteristics mentioned earlier, it's easy to see how an Aries, talented and driven, can be self-centered and aggressive.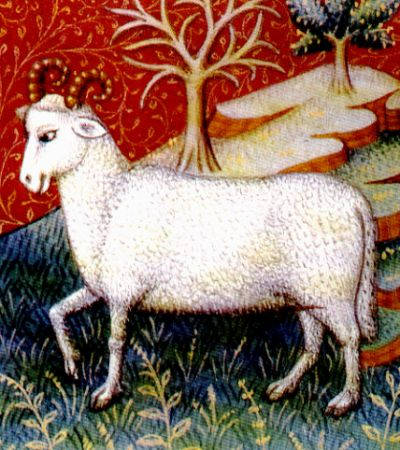 When it comes to communication, they can be overly blunt and seemingly unkind. They can also be "inconsistent, loud, domineering, and bad-tempered" (Labyrinthos). Such a person would be hard to live with I think; unless they're very self-aware and work hard against these negatives.
Birthstones for March & April
The American Gem Society tells readers there are two birthstones for March: the lovely aquamarine, and the bloodstone.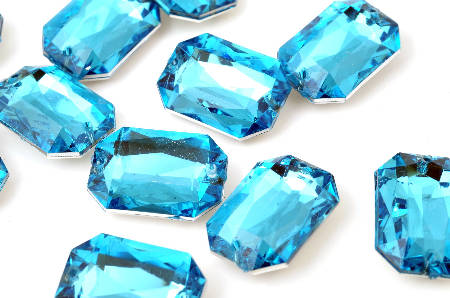 There couldn't be two more different birthstones: the aquamarine is a light, delicate blue – and the bloodstone looks just like it sounds. Despite the differences in appearance, the AGS shares "each share a similar symbolism of preserving or enhancing the health of the wearer."
The aquamarine's color, a "serene blue or blue-green" is believed to "cool the temper, allowing the wearer to remain calm and levelheaded." Bloodstone was used by the ancients to increase strength and provide the gift of prophecy. Seems like anyone born in the month of March would benefit from wearing both!
Are You New to Our Astrology Series?
If so, you may want to catch up by reading January's "Astrology Signs and Birthstones" post, as well as last month's "Astrology Signs and Birthstones: February." While these posts aren't as detailed as many you'll find on the subjects, they're good introductions to the topics. All are intended to give the reader insight into a loved one's personality, and maybe give you some idea about the nature of your relationships with them (whether alive or deceased). Next week, as is our custom, we'll look at cremations urns you'll find worthy of the Aries persona.