Lion Sleeps Tonight Cremation Urn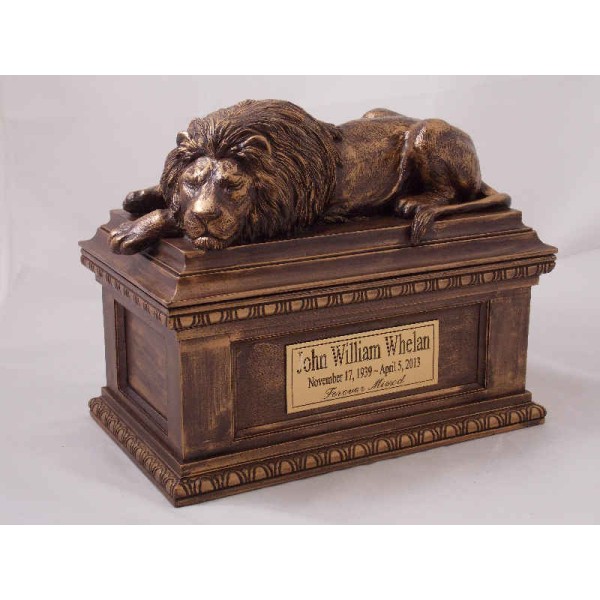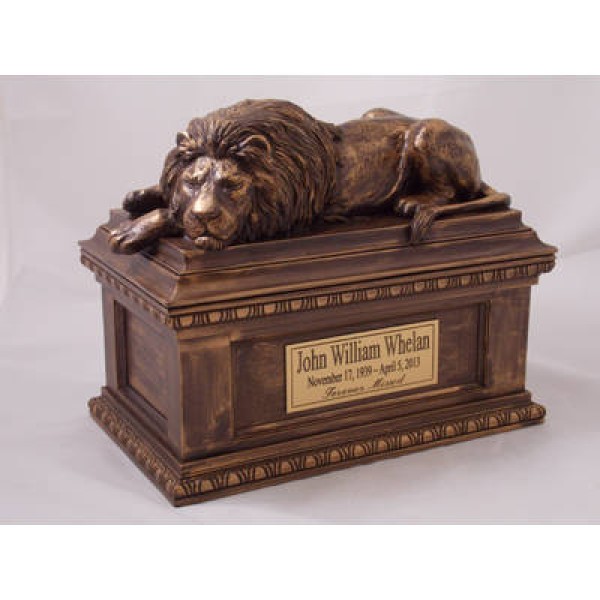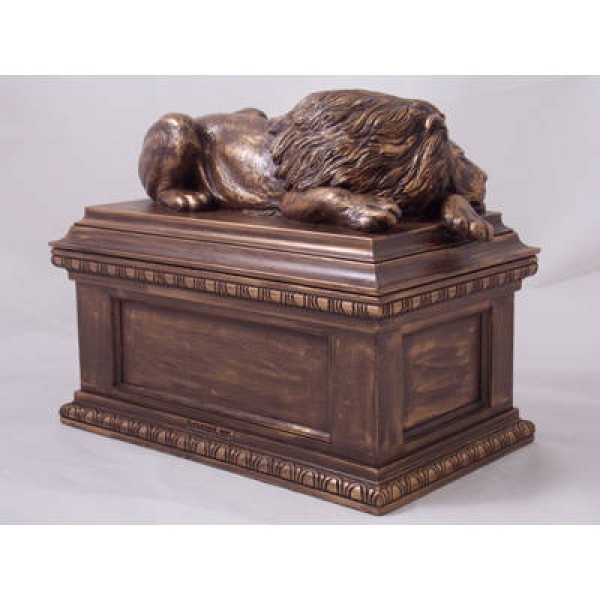 Lion Sleeps Tonight Cremation Urn
Stock:

In Stock

Product Code:

23-LST-A
Cremation urn featuring the powerful lion resting peacefully while guarding the ashes of your loved one. This full-size adult cremation urn is proudly made in America by a talented artist who has created a masterpiece memorial. The sculpture is created using the cold cast technique, and a quality designer resin blended with metal. The look is bronze but without the weight and expense of a heavy metal.
Dimensions: 12"L x 7.5" W x 10" H
Adult Size. Approximate capacity: 300 cubic inches.
Optional engraving available.
Threaded opening on the bottom of the urn.