Lion King Bronze Urn for Ashes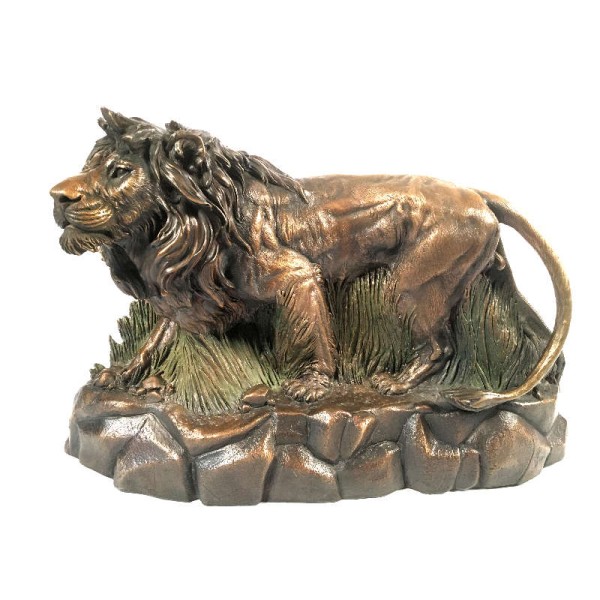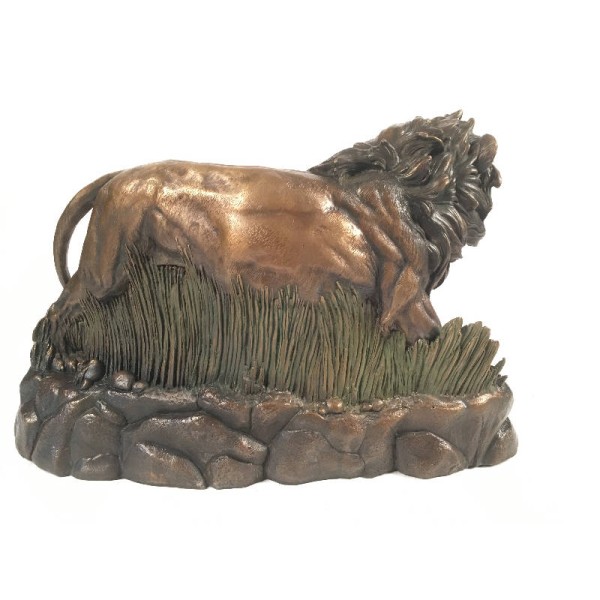 Made In U.S.A.


Lion King Bronze Urn for Ashes
Stock:

In Stock

Product Code:

2-735
Beautiful bronze lion statue with storage for cremated ashes in the base. Made in the USA by expert craftsman. Burnished bronze patina finish, this is a statement piece that displays well and no one will know that it's actually a cremation urn.
The powerful symbol of the lion is perfect for the family patriarch, a loved one born under the Leo star sign, or for the person that lived wild and free.
Our custom bronze urns are designed for those that want the very best. Allow a 4-week lead time to produce this beautiful art piece. We stay in touch with you throughout the process and will email a photo of the finished artwork for your final approval before shipping.
Measures: 18" L x 12" H x 6" W
Weight: 35 pounds
Capacity: 200 cubic inches
​If you live in Florida there will be a 7 percent sales tax charge, charged to card on file.