Sea Turtle Bronze Cremation Urn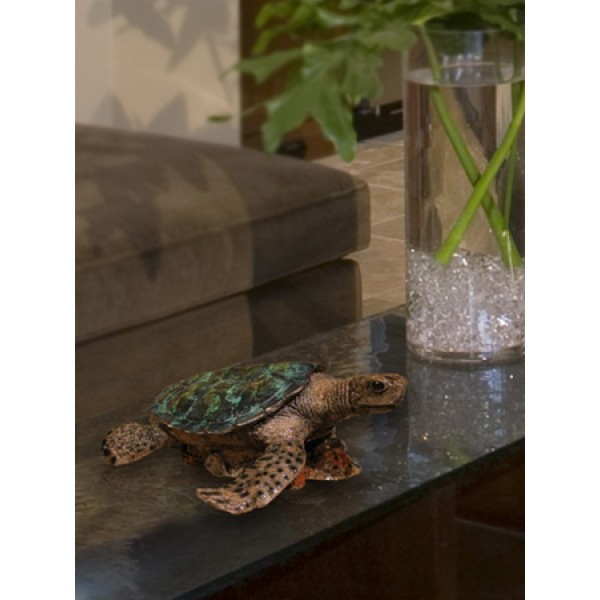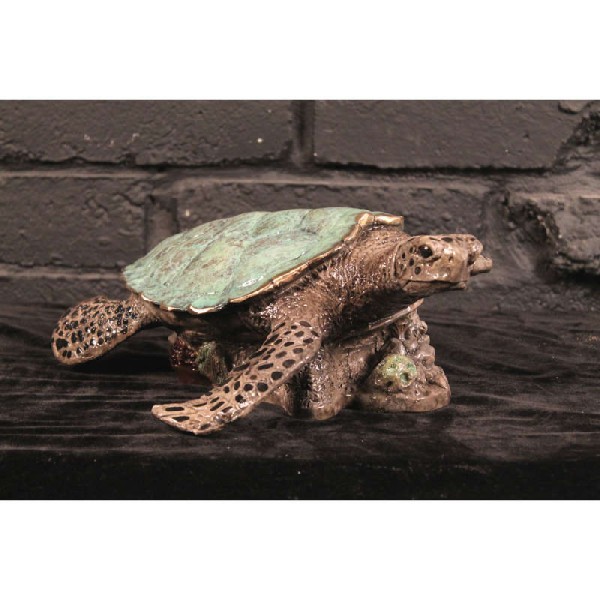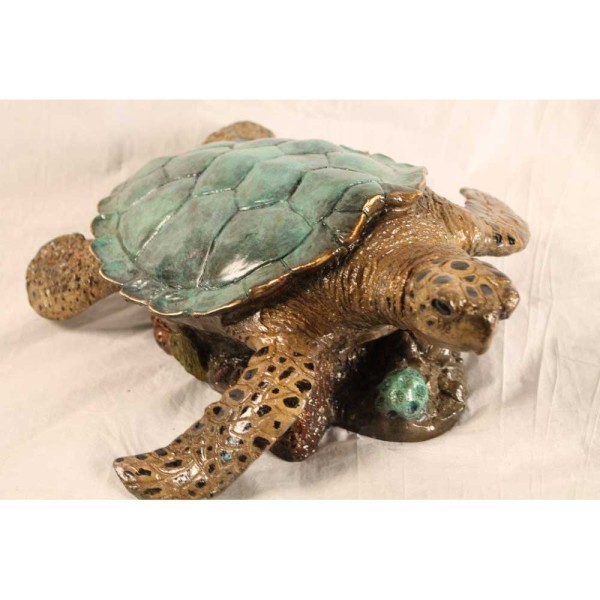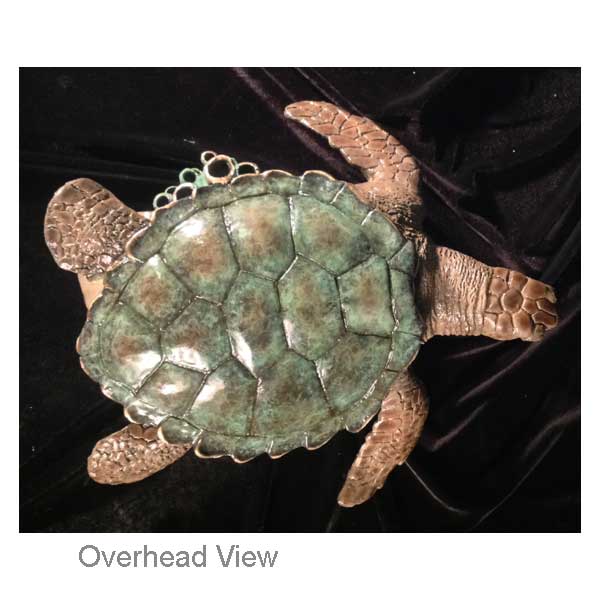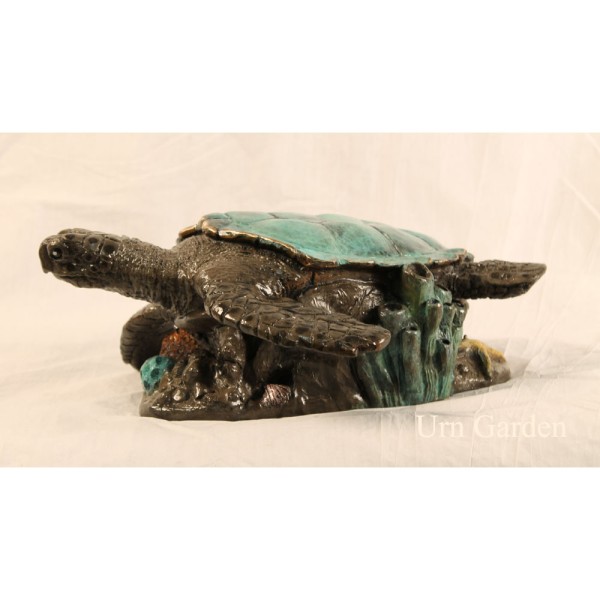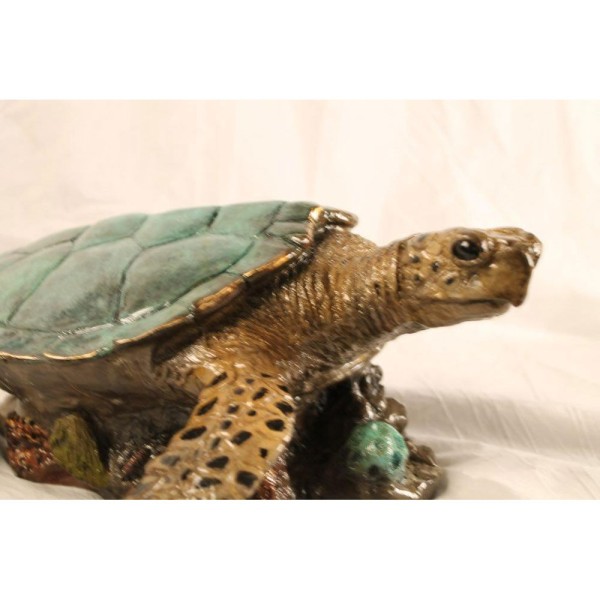 Made In U.S.A.






Sea Turtle Bronze Cremation Urn
Stock:

In Stock

Product Code:

2-704
Cremation urn that captures the free-flowing spirit of the sea turtle in our Glider Sea Turtle bronze cremation urn swimming over starfish and other ocean life. Because of its seemingly wide-eyed, carefree attitude the turtle is often thought to be the wisest of souls among the animal kingdoms. We would all do well to take this as a lesson and move at our own pace as the turtle does.
Our decorative bronze urns are proudly made in the USA using the ancient art of lost wax method of casting. Designed for families want a statement memorial that blends into the home decor as a sculpture or art piece.
Designed for smaller adult up to 150 pounds. Cubic Inches: 150
Height: 5 inches.
Width: 15 inches.
Depth: 14 inches.
Weight: 22-30 lbs.
Please allow 4-6 weeks lead time for fine quality casting.
Handcrafted items can vary in weight, shades, patterns.
​​If you live in Florida there will be a 7 percent sales tax charge, charged to card on file.
Storage for ashes is on the bottom and secures with a bolted metal plate.
Due to artisan handcrafting, all weights and sizes are approximate, and colors may vary slightly.