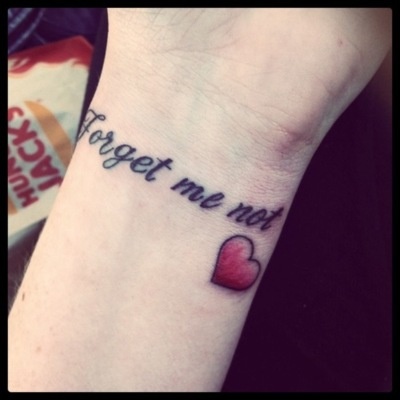 With cremations on the rise nationally, many bereaved individuals are looking for unique ideas on what to do with their loved one's ashes. Typically, cremated remains are either buried or displayed in a beautiful urn.
However, some want to do more and go beyond traditional commemorations.
They want to hold their loved one as close to their heart as possible and do so by designing and getting memorial tattoos. However, not just any kind of tattoo. Some mourners today seek to have a small portion of their loved one's ashes incorporated into the ink used in the tattoo. The ashes are ground into a fine powder and sterilized before mixed with the ink.
Is this a great way to memorialize a loved one? Of course. But, it doesn't come without risk.
The chance of infection or rejection is greater than with a traditional tattoo because you are introducing a foreign substance into your body. Since this is a relatively new procedure, there really isn't much scientific data to support or reject it. Then there's the chore of finding a tattoo artist who specializes in this technique. They are out there, and this is an amazing way to honor your loved one who died!
What better to inscribe your loved one's name or image then with a bit of his or her ashes! This is definitely a personalized way to keep a parent, child, spouse, or friend's memory alive and with you forever!