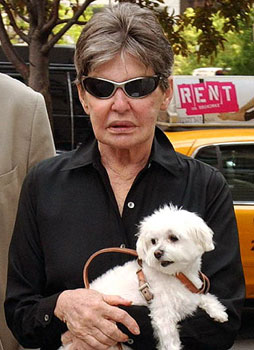 "Trouble", Leona's snowy white toy Maltese terrier will live out the rest of her years in style. In death, she will be reunited with her owner in the Helmsley Mausoleum.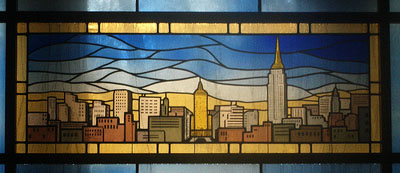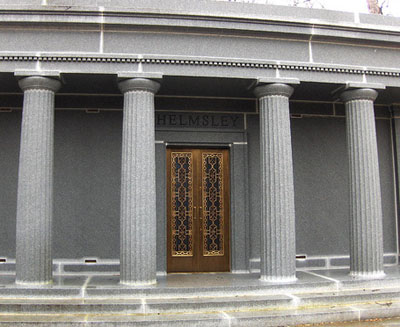 Egyptians often buried cats with their owners. And Florida recently passed legislation allowing pets to be buried with their owners.
For the royally pampered pooch, our latest pet urn in the Egyptian Urn Collection.
This urn is hand painted ceramic, vivid colors and features the wings of Isis. This urn will accommodate pets weighing up to 50 pounds.
Leona Image: Splash News