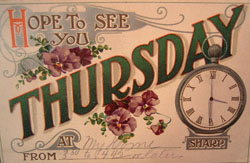 Starmark Funeral Products recently conducted a nationwide survey of 400 people who planned to be cremated. The goal of the survey was to discover consumer preferences with regard to cremation services, caskets and urns.
Whether it's vanity or modesty, more than 75% want to be clothed when cremated and most want to be dressed in meaningful attire.
Eighty percent would like to avoid a public viewing.
79% would like to have a religious leader, friend or family member preside over their service, whether it's a full blown funeral or simple memorial service.
73% were not aware that "rental caskets" are available at most funeral homes for open or closed-casket services followed by cremation.
When asked if they would like to use a funeral home chapel for their family gathering, nearly half said no.
The tough decision was what to do with the ashes. In various questions regarding the final resting place:
77% preferred scattering in a special place.
35% would leave it up to the family.
58% would like to avoid being left with the family.
Only 4% would like to be placed in an urn in a loved one's home.
Full survey results here.
Many of our families are not sure what they are going to do with the ashes. Some plan to spread or scatter at a later date. It's not uncommon for families that have been holding the ashes for a couple of years to finally make a decision and purchase an urn.
Make your wishes known.
Today's tip for better living: Get your clothes laid out for tomorrow.