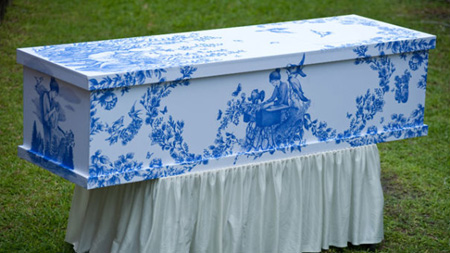 This is the 'Happy Coffin' designed by Elsie Chua during her stay at a Hospice home in Singapore.
The Lein Foundation says the Happy Coffins project overturns the stigma of death and converts the coffin from a symbol of fear, dread and grief, into a positive and life-affirming expression of art.
See more of designer caskets.
Source: Lien Foundation