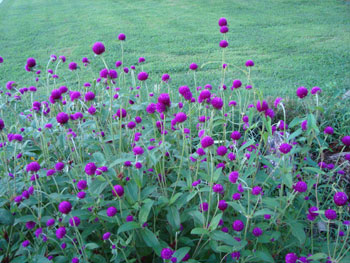 Earlier this Spring, I threw some seed down and these beauties sprang from the soil. Wish I knew what they're called. Last fall, my neighbor let me harvest the seed, she said they were an old plant and didn't know what they were.
Not only are they beautiful, they are hardy, the soil isn't that great, and I haven't done a thing to them. Added bonus: the hummingbirds love them.
If you want some, leave a comment and I'll share the love.