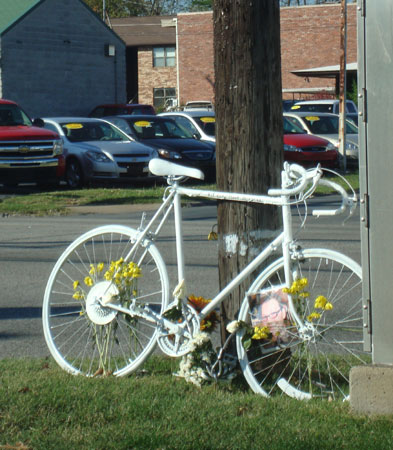 When a coworker dies the whole dynamic at the workplace is changed. The family is grieving, but so are your brothers and sisters in the office or workplace. This can be a difficult and challenging time. Former co-workers at my old employer are dealing with this now.
A beloved coworker was killed riding to work on his bicycle. Several years ago we wrote about ghost bike memorials and said we hoped we never saw one in our town. Unfortunately, it's not uncommon to see one now and the bike riding community erected a ghost bike where this young man was killed. It's a touching way to remember the rider and draw attention to sharing the road.
If you have a work place tragedy and are dealing with the death of a colleague you may want to help but don't know where to start. Here's a few tips:
Appoint a Company Representative
This will be the point person to establish contact with the family and will help to streamline communications and organize efforts to assist the immediate family. Cards with remembrances are always appreciated and may even bring a smile during a dark time.
Take Up a Collection.
One of the employees in the story above set up a Go Fund Me account to help the widow and her two small children with the unexpected expenses. Cash can be one of the greatest gifts during this difficult time.
We've worked with companies that established an on-site memorial for a deceased co-worker. A memorial stone with the name of the employee is a good way to always remember the departed and is often placed in an outdoor courtyard, on a path, or near a tree or bush planted on the grounds in memory of that person.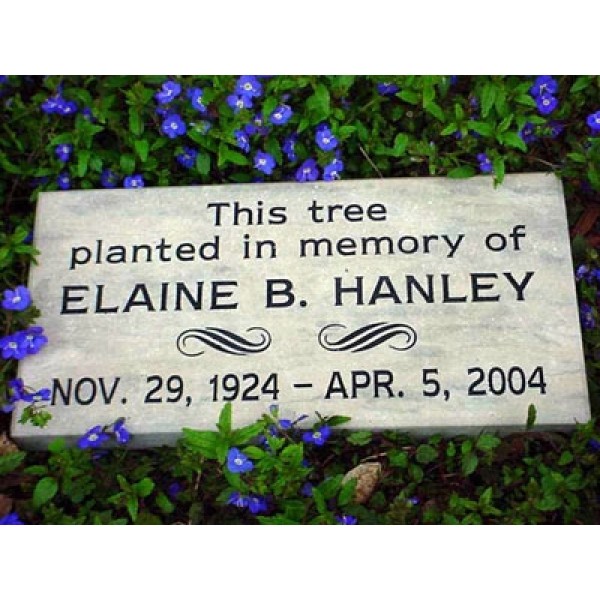 Personalized stones can take several weeks to produce, so don't plan a memorial service for the placement of the stone until you have a good idea of the lead time and when you could expect it.
Click the graphic below for more ideas on gift ideas for the grieving.