If you were to ask my opinion, I'd say Americans are struggling to create new ways to honor and memorialize those we love. (Or, we rediscover and adapt old traditions, as seen in last week's post on cremation urn wreaths.) Today I'd like to explore sympathy gift baskets; sometimes called bereavement baskets.
When a death occurs, it's natural we want to help the grieving family members left behind in some way. As we mentioned in an earlier post, it doesn't have to be a big, flamboyant affair: "Small gestures, like a gift basket can express your condolences. Some of the families we serve have told us that often it was the best gift they received during a very dark time."
No doubt you can already imagine the cultural roots of this new form of compassionate care. If not, all you need to do is think back to small town life in America, let's say, around 1900. What did friends and neighbors do when someone died? They brought food to the family home; lots of it. Different dishes, because they knew grief dampens the appetite. Yet, bereavement is hard work, and mourners must eat! So give them a variety to choose from – maybe something will attract their attention and stimulate the taste buds. Sympathy baskets are a modern twist on this small town tradition.
Earlier Posts on Sympathy Gift Basket Ideas
Bereavement baskets have been a topic of interest here at Life in the Garden for quite some time – long enough that we've explored the subject three times in the past: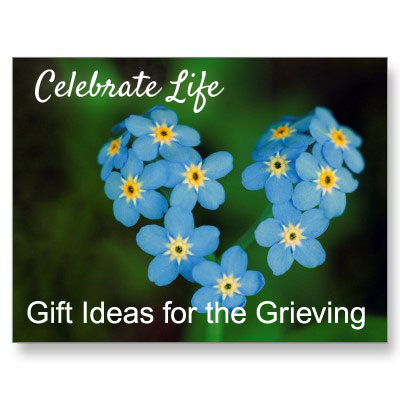 Create a "Custom" Sympathy Gift Basket
There are lots of good and thoughtful sympathy gift ideas here, but I think the one I appreciate most is the 'custom 'self-care basket.' The author says it "could include a variety of items such as bath salts and lotions, candles, gift certificates for self-care services (and) movies." With deeper thought you could come up with truly unique bereavement basket ideas to help brighten someone's day.
Read the full post here: Memorial Gifts: What to Send Instead of Flowers (2016)
2. Practical Gift Baskets Make a Huge Impact
In this post Lenette offers some fine practical suggestions for bereavement gifts. Gifts of services the bereaved don't have the energy or desire to do; things like house cleaning or lawn care. A gift of cash can be very welcome at this time too.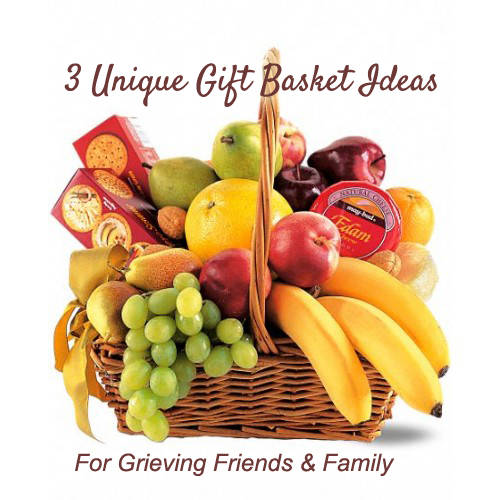 Speaking of "time" – that's the greatest gift you can give them: your time. "Offer the gift of time," suggests Lenette, "and help out with childcare or errands like picking up prescriptions, groceries, (and) dry cleaning," If you're inspired to put together a gift basket, again she goes for the practical. Few grieving folks need white chocolate truffles or cheese sticks (commonly featured in food-related sympathy gift baskets). Instead, Lenette suggest a basket "filled with breakfast items, tissues, (and) healing herbal tea," If there are small children in the house, some toys might also be appropriate.
Read the full post here: Gift Ideas for Someone Who Is Grieving (2015)
3. Explore Different Types of Sympathy Gift Baskets
Breakfast Gift Baskets: In this post, we present the idea of breakfast as the focus for a sympathy gift basket. It came from an Urn Garden client "whose husband died suddenly, said this was the one of the best gifts she received, One of the neighbors made up a basket filled with English muffins, jelly, bacon, milk, eggs, juice, and coffee. Assembling the ingredients for the most important meal of the day can help fortify a grieving person and give them a little strength to start the day." What a great suggestion!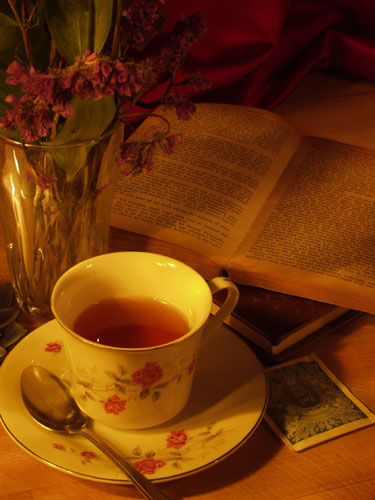 Gift Baskets for Adults:
The other two bereavement basket ideas presented are equally as clever. Each offers comfort; one basket is directed at comforting adults (tea, honey, scented candle, essential oils, tissues, chap stick, lotion, a journal, cocoa, cookies, thank you cards, bubble bath, and maybe an inspirational book, or collection of uplifting music").
Gift Baskets for Kids:
The third idea is another winner: the children's bereavement basket filled with things kids like, such as "stickers, stuffed animals, candy or snacks, coloring book, plant-able seed packets, paper and pencils, bubbles, night light or flash light."
Read the full post here: 3 Gift Basket Ideas for Grieving Friends and Family (2015)
A Personal Story About Sympathy Gift Baskets
When news of a death occurs, we naturally want to reach out to comfort those left behind – but how? We're lost for words; we don't know what to do to show our support. And, to some degree, we want to avoid the pain of confronting their loss and grief. Here's a very personal example:
Just over two weeks ago, my ex-father-in-law, a dear man of 96, was faced with terminating life support for his second wife. Her 88-year-old body wasn't strong enough to handle even the early rounds chemotherapy. It wasn't that long ago – 2015 – his only son (my ex-husband) died of colon cancer. His first wife had passed just a few years before Matt became ill; in other words, life has been very, very hard for the man during the first decades of this century.
I thought long and hard about what to do for him. Ultimately, I chose to handwrite a letter; no easy task when you can't see what you're writing on the page! It bared my heart's feelings; which may or may not have been much of a comfort to him. It made me feel good to write it – perhaps the underlying goal. I'm not sure. Since writing this post I've decided to take another step and create a custom breakfast basket to bring along on our next visit.
Where to Buy Sympathy Gift Baskets Online
Getting back to the original tradition of providing a home cooked meal to a grieving family, you'll find many online retailers who offer sympathy meals instead of sympathy baskets. Harry and David, the age-old purveyor of holiday fruit baskets has branched out into sympathy meals, as has Honey Baked Ham – and I can't forget to mention A Spoonful of Comfort, which specializes in soup. (I love their tagline, 'send your love by the ladle.") Also, check with your local florist, they may offer options with the added benefit of supporting small business in your community. Certainly, if it's not expedient to make a custom bereavement basket on your own (the cost of delivery can often a problem), there are options available to you.