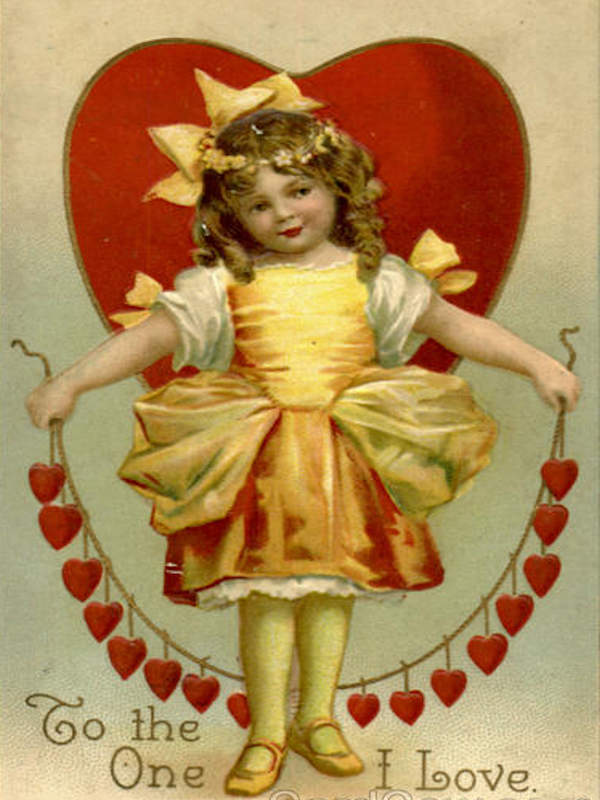 February, thanks to the Victorians (who transformed Valentine's Day into what we know it to be today), is a month where love is celebrated; hearts and flowers are everywhere. Even here where, every February, we show off our collection of beautiful heart-shaped urns. Tell you the truth, these are some of our most popular urns – I think it's because the 'heart' symbol 'says it all'. It represents love and loyalty, but also signifies an "inner knowing of truth". Let's take a look.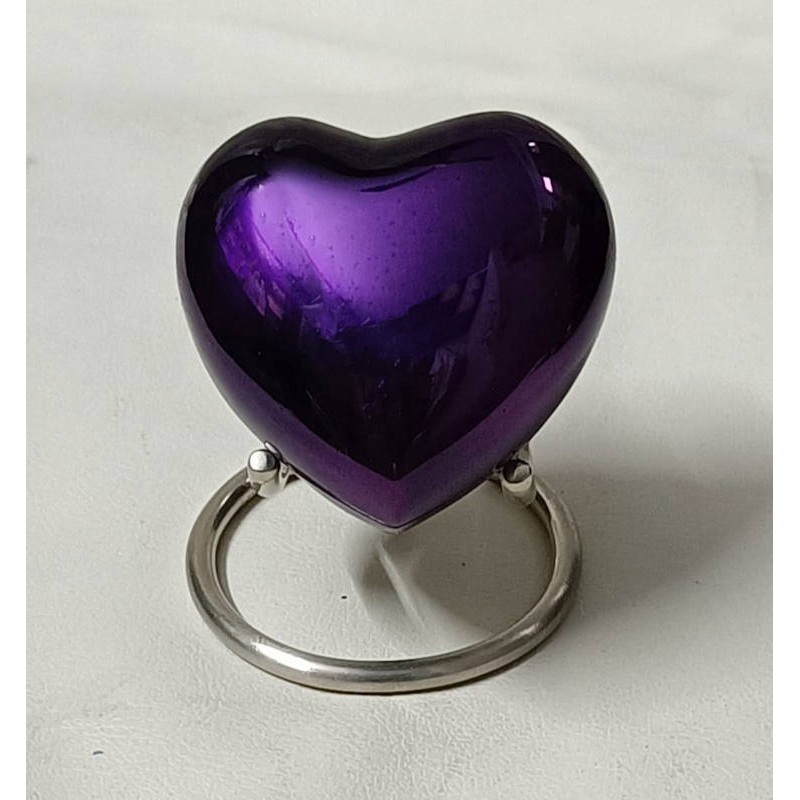 A Gallery of Heart-Shaped Cremation Urns
Mostly small and medium sizes, these heart shaped urns are ideal to create a keepsake that will store a bit of ashes, pressed flowers, sand from a favorite beach or soil from sacred burial ground. While we're talking about Victorians, they liked to preserve a lock of hair as a memento.  When our dog died, we saved a lock of his fur that I still have today.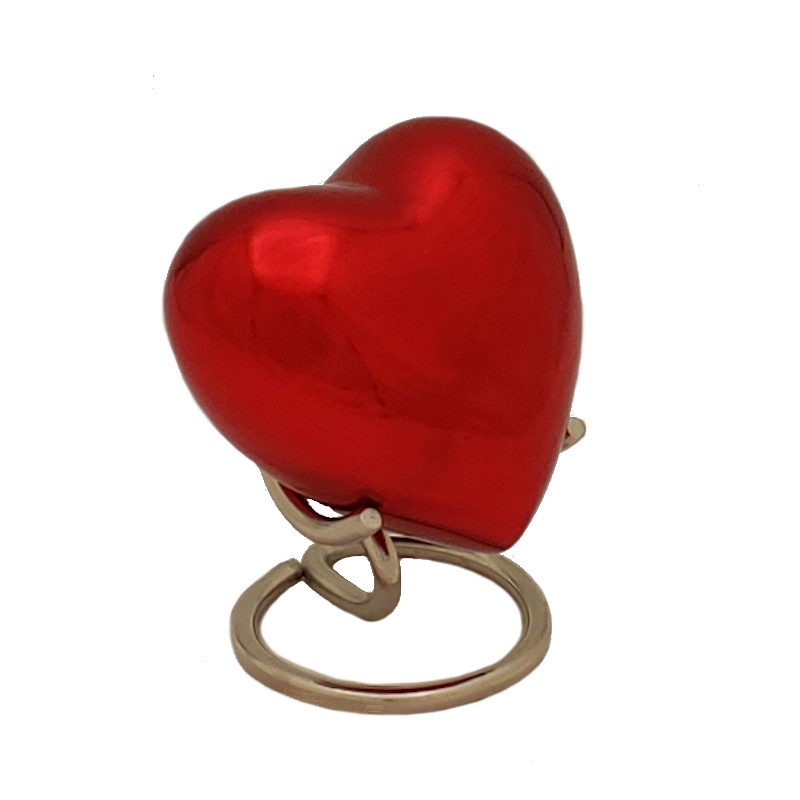 The small hearts come in almost every color of the rainbow. Red, blue, green, and purple are family favorites.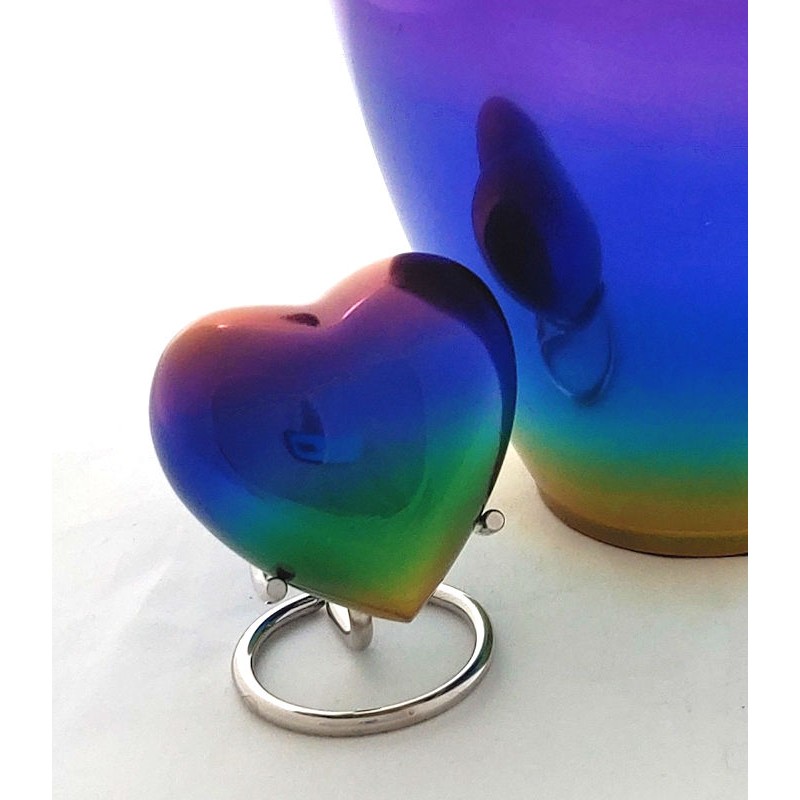 We've leaned more towards the color purple this month, because it's a favorite choice to honor a February birthday. So, camo might seem like an odd choice for a funeral urn, but it's actually preferred by families that favor the outdoor lifestyle. This small camo heart is perfect to create a unique mini memorial.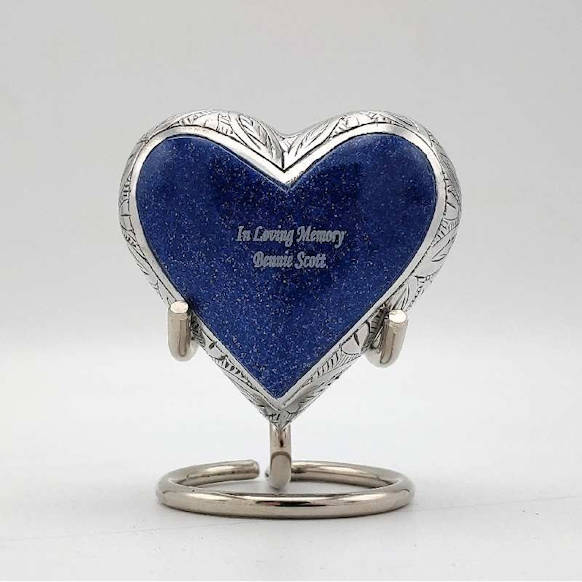 Other colors are available too, blue, green, and even black.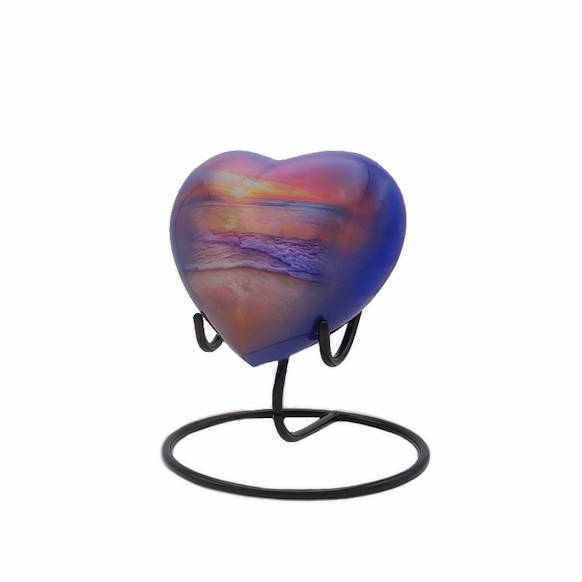 Our Collection of Heart-Shaped Cremation Necklaces
Jewelry that stores a trace amount of cremains are also an option to keep your loved one close to the heart. Glass and quality precious metals make up the majority of our cremation jewelry.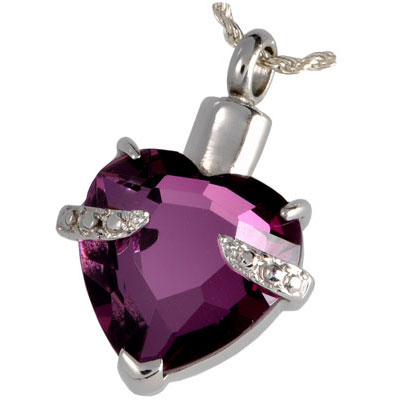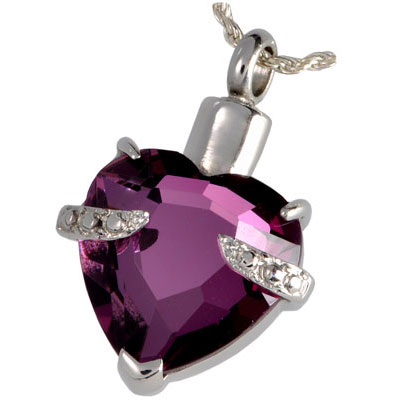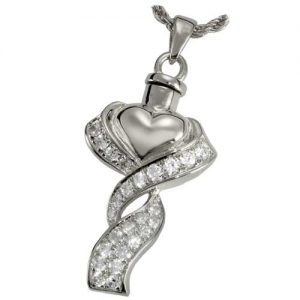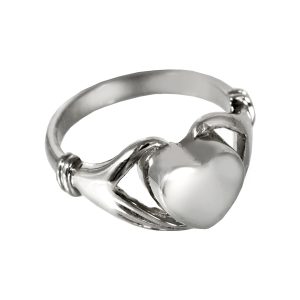 Whether your taste ranges from pendants, rings, or bracelets, you'll find them all these styles in both silver and gold when shopping for cremation jewelry. Consider when and where you will wear your jewelry in order to safeguard the ashes and the preserve the finish on your keepsake.
The Truth about February
Just 36 days into 2018 and the festive optimism of the New Year has worn off. The final weeks of winter loom ahead. It's cold and dark; a time when our thoughts naturally turn inward. Sometimes, we think of those we've loved and lost – often missing them more than ever in the long stretches of the night. It's a time when our heart can rule our head. Maybe it's because we know the truth in what Helen Keller said, "The best and most beautiful things in the world cannot be seen or even touched – they must be felt with the heart."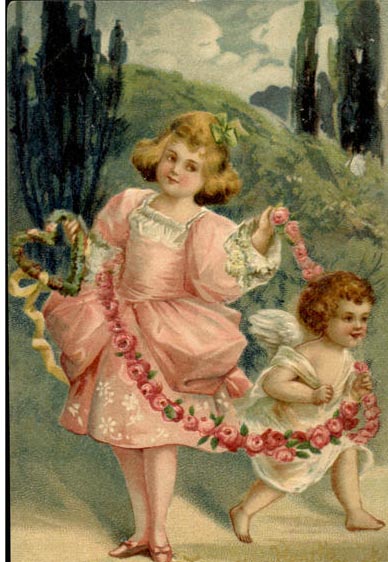 What's All This about Victorians and Valentine's Day?
One of the things I love most about writing for Urn Garden is that I get to roam the Internet exploring topics of interest to me – and (hopefully) to you, our readers. Today, Victorian Valentines caught and held my interest – after all, it was the Victorians who turned the long-celebrated holiday into one resembling our own. If you're curious too, check out: "Valentine's Day in the Victorian Era" and "History of St. Valentine's Day in the 1800s". Here's another article, with a different 'spin' on the subject: "14 Really Bizarre Vintage Valentine's Day Cards". Enjoy!