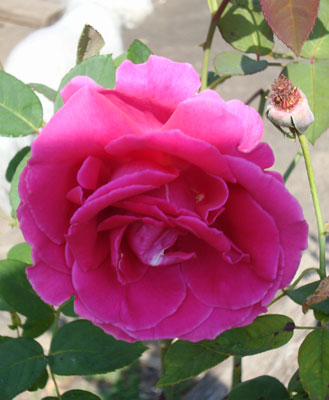 It's June…and Roses are in Bloom
"What a lovely thing a rose is!" So wrote Sir Arthur Conan Doyle, in the Sherlock Holmes story, The Naval Treaty. Coming from the mouth of Sherlock Holmes, lover of science and deductive reasoning, the heart-felt emotion of the statement was a rather a surprise. If the popularity of our collection of rose cremation urns is any indicator, many folks agree with Sherlock's observation.
The Meaning & Symbolism of Roses
Roses aren't just lovely to look at; for thousands of years the flower has been a symbol of love. (The ancient Greeks and Romans associated roses with the goddesses of love, Aphrodite and Venus.) In Tarot, the rose is considered a symbol of balance and expresses promise, hope, and new beginnings. In England, the Tudor dynasty (think Henry VII) created the Tudor rose as a symbol of the conjoining of the White Rose of York and the Red Rose of Lancaster. (Sources)
Urn Garden's Rose Cremation Urns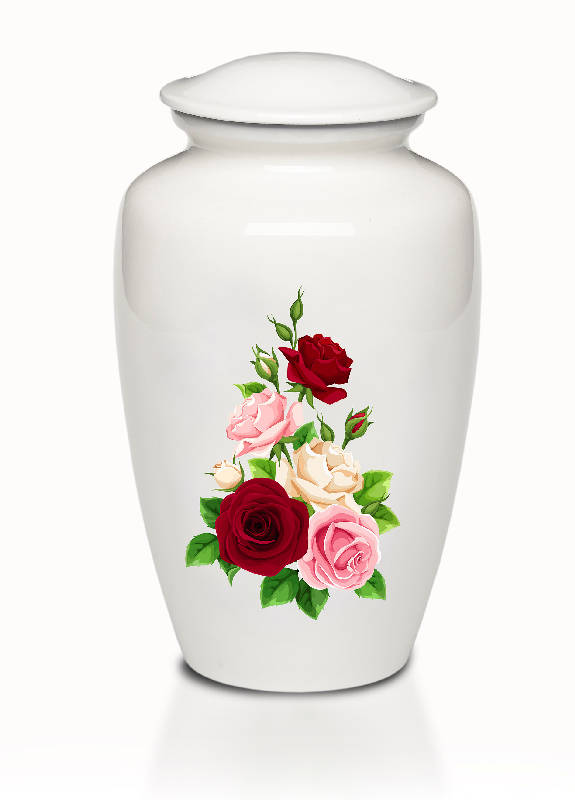 I'll be honest: I love roses. (That's the reason why we've got such a fine selection of rose cremation urns!) Here are three of my favorites. Each of these three rose urns is hand-crafted, made of metal and measures 10" high and 6" deep –making them suitable for the ashes of an adult.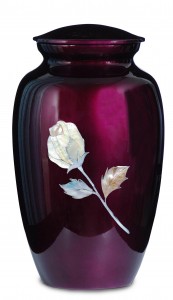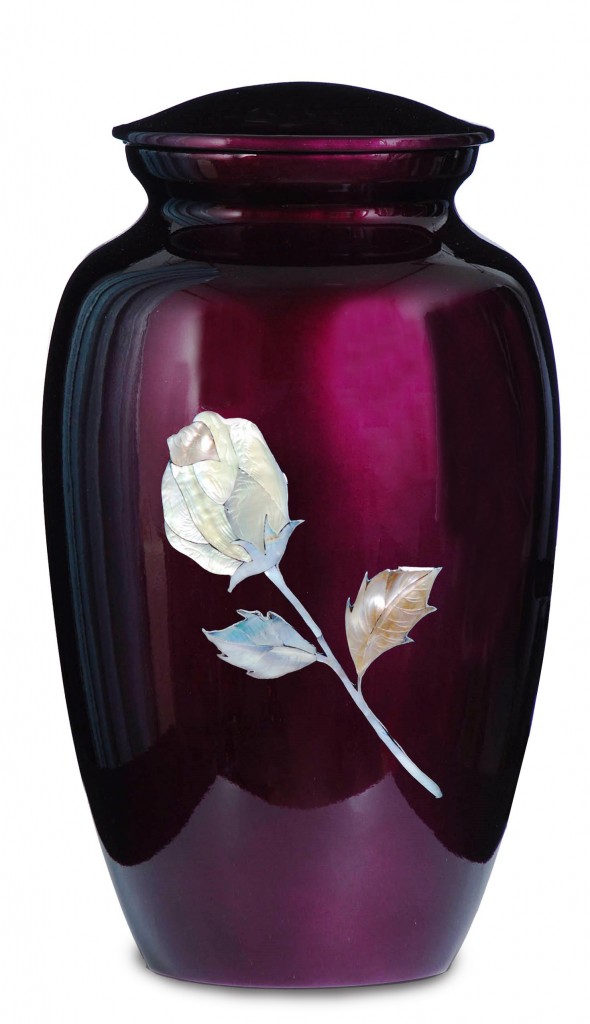 The Ruby Rose Cremation Urn is a beautiful rich shade of ruby red. It's traditional in shape and features an elegant long-stemmed rose inlay of mother-of-pearl.
What I like to think of as it's sister, the Midnight Rose Cremation Urn is equally breathtaking.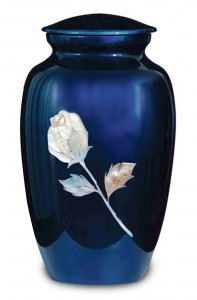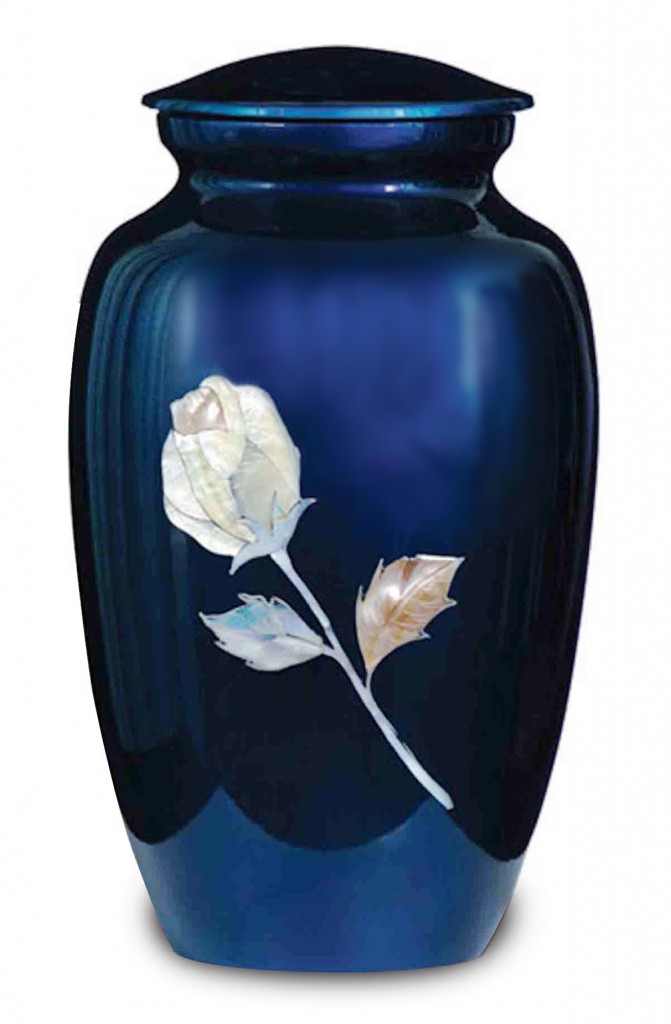 Both rose urns feature a secure, threaded lid and come with a complimentary storage bag.
This next rose cremation urn, the Irish Rose Cremation Urn isn't ruby red or midnight blue – it's a rich, emerald green.
"My wild Irish Rose, the sweetest flower that grows.
You may search everywhere, but none can compare with my wild Irish Rose.
My wild Irish Rose, the dearest flower that grows,
And some day for my sake, she may let me take the bloom from my wild Irish Rose." ~Daniel O'Donnell, My Wild Irish Rose
Like the Ruby Red and Midnight Blue rose cremation urns, this highly-polished metal urn features a long-stemmed rose inlay of mother-of-pearl. It's truly a beautiful rose urn, representing love, but also symbolizing the Emerald Isle and Irish heritage.
Do You Love Roses too? Good! There are More to Come!
As I said before, it's June, "the month of leaves and roses". In celebration, I'll share three more of our most popular rose cremation urns in an upcoming post.