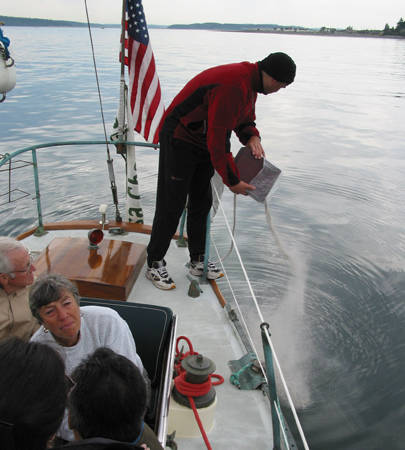 Not everyone wishes to be buried in a casket or cremated and their ashes held in an urn after they die. Some prefer to have their cremains scattered in a place that is both meaningful and memorable. And why shouldn't they? Scattering one's ashes is becoming more common because people are realizing there are more options available when it comes to making final arrangements.
When a person is cremated, his or her ashes are typically placed in an urn and buried like a casket or put on display in a loved one's home or garden. Likewise, a portion of the ashes can be put in a piece of cremation jewelry or used in artwork or memorial tattoo. The remainder of the ashes, many times, are scattered.
The location selected to scatter one's ashes depends on they desired ceremony. There are special scattering urns designed for this. They easily open on one end and allow you to carefully sprinkle the ashes without spilling them or having to touch them. These urns also allow to disperse only the amount of cremains you wish.
You can scatter ashes anywhere allowed by state and local laws, as they vary from region to region on both land and water. They can be strewn over a favorite sports park, golf course or hiking trail, as well as in a garden or where a memorial tree can be planted. You can also scatter ashes in the ocean or in a small lake. Regarding sea burials, federal law requires that you go three miles from shore to release the ashes to avoid the urn washing up on the beach. In many coastal areas, you can charter a boat that specializes in this type of service and there are cremation urns that are biodegradable and designed for use in the water that are ideal for this type of memorial celebration.
Remembering, deciding to scatter a loved one's ashes is a very personal choice and should be the wish of the person who has died. If this ceremony wasn't planned before the person died, make sure everyone involved is in agreement with this decision.