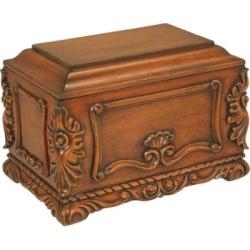 Selecting an urn can be overwhelming. People who have never shopped for a funeral urn are surprised at the variety of styles available. A wood urn can simplify the difficult decision of picking the perfect memorial for a loved one. If you like the look of wood, there are many wood urns that may suit your needs.
Wood urns range from simple and elegant hand carved to rustic beauty and charm.  Wood urns are suitable for burial or to keep in the home and are so attractive that they don't have to be stored in the closet.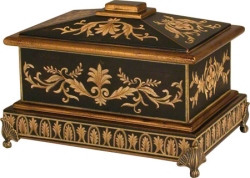 Traditional styles as well as modern designs and memorial chests are available in the wood urn collection.
We always recommend engraving the urn for id purposes and if time allows many of the wood urns can be laser engraved to personalize and protect the container.
An added bonus to the wood urns is that many of the styles we carry are made in America from timber harvested right here in the USA.