Types of Cremation Urns & What You Need To Know

Safeguarding the ashes is a crucial function of a cremation urn. That being said, you can also use an urn to create a personalized memorial that will capture the very essence and personality of a lost loved one.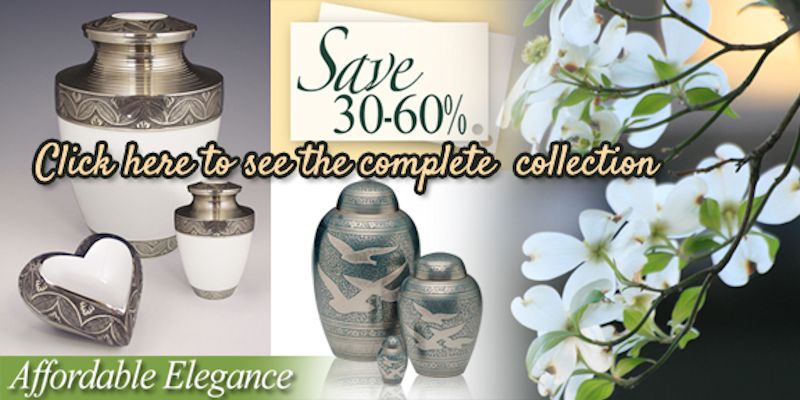 ​
We know the selection of an appropriate urn is the first step in properly memorializing your loved one. Because cremation urns come in all shapes we want ot ensure you have the tools you need to accommodate your individual needs. Let's review the types of urns available to you.
INDIVIDUAL ADULT-SIZED CREMATION URN:
Sometimes referred to as a funeral urn, or memorial urn is designed to contain the complete cremains of one adult individual. Cremation urns are available in traditional vase shape and box style containers made from many different materials, including wood, marble or stone, crystal and glass, ceramic, metals, and even biodegradable paper, sand, and salt. Cubic inch volume is from 200-300.
COMPANION OR DOUBLE URNS
A companion cremation urn, also referred to as a double urn, is an oversized urn designed to contain the complete cremated remains of two individual adults. These kinds of urns can store between 400 and 500 cubic inches of ash. Most of the urns built for two people have one chamber so that the ashes are co-mingled, together forever. However, there a couple of designs that have a removable panel that allows for separation if this is something the family desires. Companion urns are sometimes bought for a large individual, whose weight might make it difficult to use a standard size adult urn.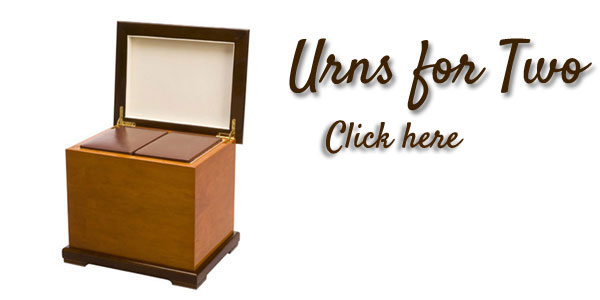 KEEPSAKE CREMATION URNS
Keepsake urns include memorial jewelry and smaller versions of full-size urns. These urns are designed to hold a small portion of ashes and are available in several styles and sizes to accommodate a variety of needs. In some cases, keepsake urns are used for the complete remains of a baby, or young child or even a pet urn. Families often purchase these kinds of small urns to scatter or share portions of the ashes as a token remembrance.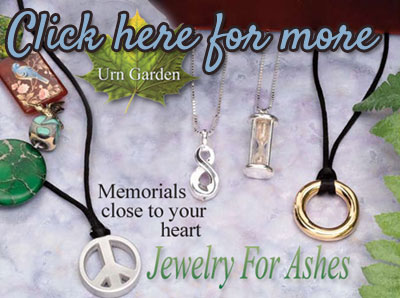 ​


Memorial Accessories and Personalized Cremation Urn

s

Memorial accessories are designed to be used during a funeral or memorial service as personalized mementos. These kinds of accessories can include a flag display, a medal case for a veteran, a personalized urn with laser engraving or a nameplate. Other accessories like candle sticks, picture frames, bud vases, cremation jewelry, memory boxes and memorial chests can add a personal touch to the funeral service.
Cremation Urns Are Available in The Following Materials:
Whether you are planning a burial or storing the ashes of your loved one in a niche at the cemetery, check with your funeral director to make sure the materials below are not restricted. Some cemeteries may require a vault for grave burials. Some may not allow wood to be placed in the columbarium walls. Urns are generally available in the following materials:


Metal, brass, bronze, copper, stainless steel, aluminum
Wood
Ceramic and Pottery
Glass and Crystal
Marble and Stone
Biodegradable for earth friendly burial or ash scattering