"His office looked like an Egyptian tomb". That's how one of our customers who was buying an urn for her husband described his style. He was intrigued by the history and mystery of the ancients and had a collection of relics and reproductions.  Her choice to honor him was the Bronze Griffin Cremation Urn, a gold sarcophagus style with twin guardian griffins in bas relief surrounding the box as a symbol of protection. Such a beautiful style and a timeless design.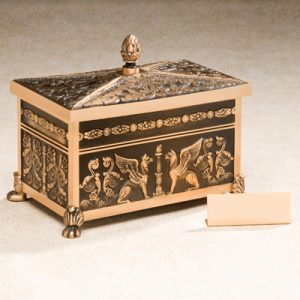 Another customer recently sent us photos of the turtle urn she bought for her departed sister. She chose the bronze turtle urn and surrounded the sculpture with sea shells and flowers at the memorial service. After the funeral she placed the urn in a lighted curio cabinet for display.
A recent widower in New York chose the beautiful Belle Fleurs Bronze Urn for his wife.Rich patina finish, trimmed in roses and topped with a gold dove finial.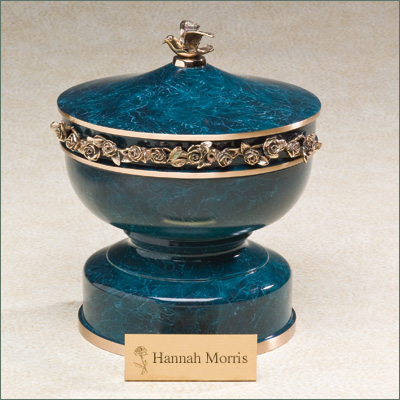 She wanted her services handled at corporately owned Frank E. Campbell, funeral home of the stars. Incredibly expensive, this gentleman said that preparation, private viewing, limo to the crematory, and cremation, which he stayed and watched, was around $11,000. No memorial service was held. She wanted the best, and he got it for her.
Another customer wanted something special for her brother who served tours in Vietnam and Korea. She chose the helmet and boots military memorial.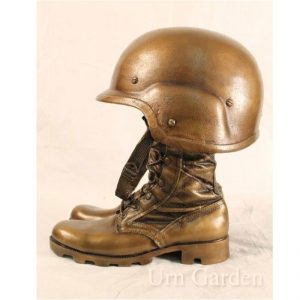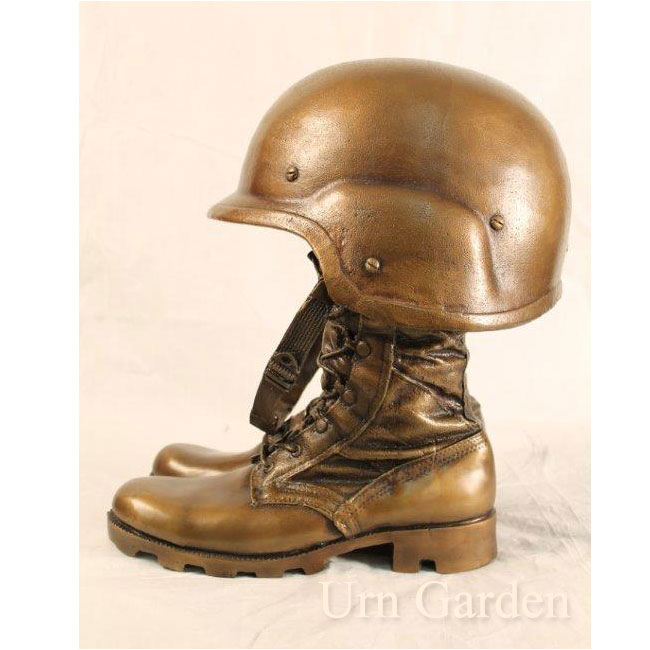 Since this urn was not able to engraved on the surface, we did personalized dog tags that told the story of his military service and tours of Vietnam. The firefighter helmet urn has been a popular style with families and can be embossed with name, rank, and department. We are working on one right now for a family in California.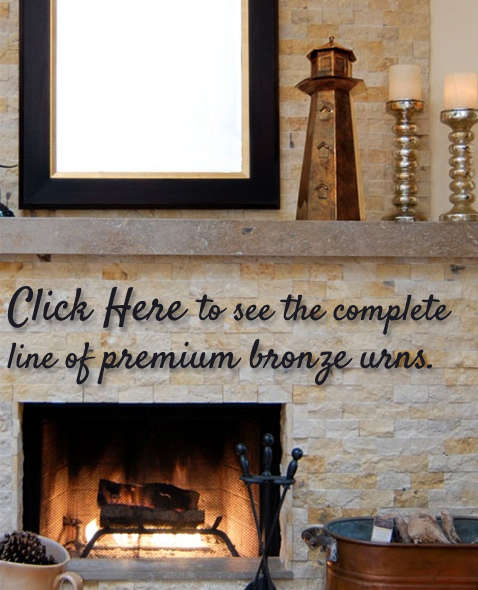 Our premium bronze line is for discriminating customers who want a top of the line memorial. These are handcrafted using ancient techniques, painstakingly created by artisans that care about your loved one.