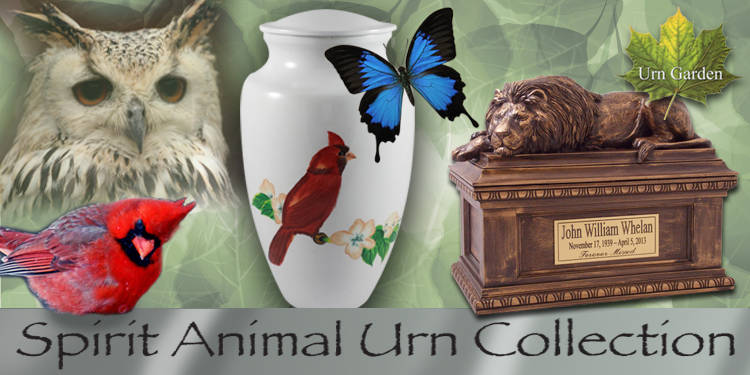 This month, we're looking at how you can honor a loved one's relationship to a spirit animal by selecting an urn from our Spirit Animals Collection. You'll find full size urns for adults, one of my favorites is the Dragon Fly Swirl Urn.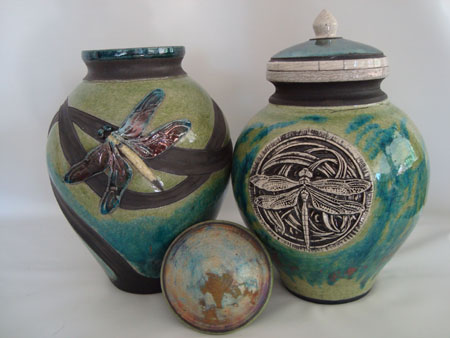 The collection also features keepsake cremation urns, as well as small cremation urns – often a free-standing sculpture of the totem animal, as in the Fox Spirit Animal Miniature Urn; or the charming Wise Owl Keepsake Urn , so perfect for someone who just loved to learn.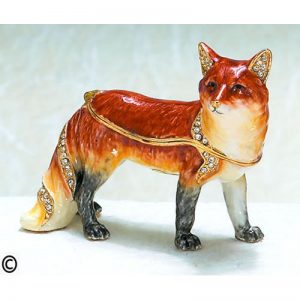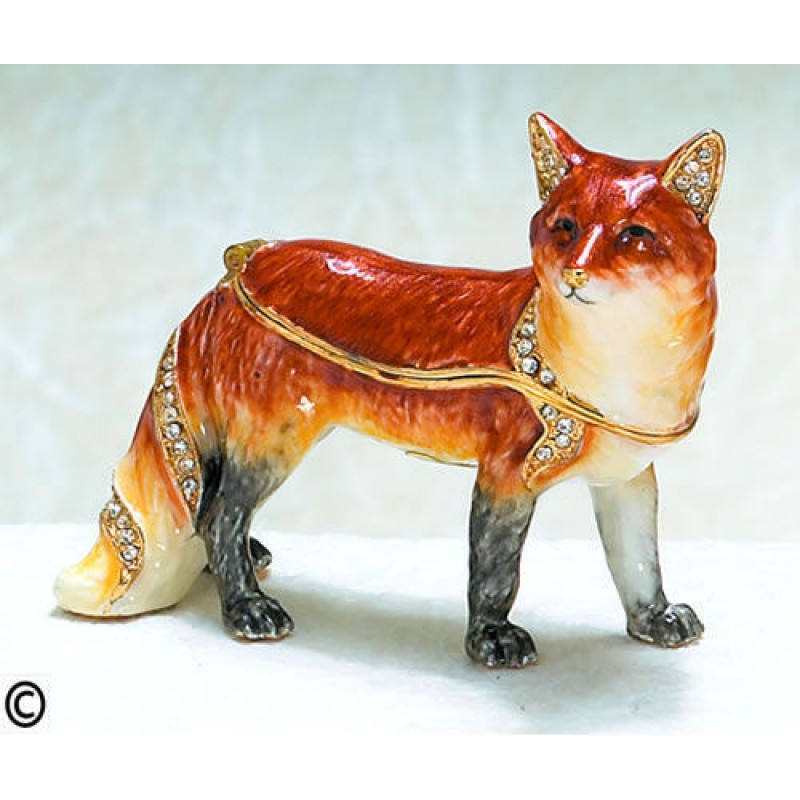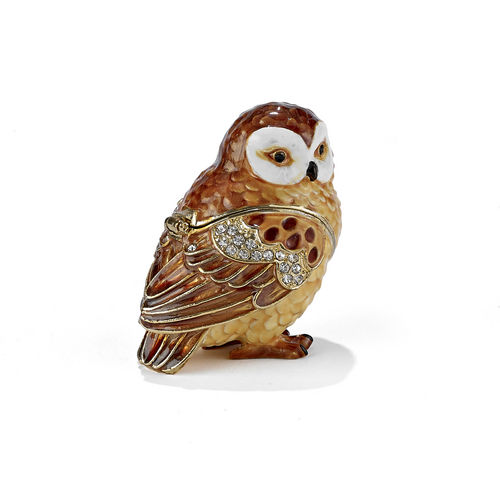 What is a Spirit or Totem Animal?
The origin of spirit animals, also referred to as totem animals, is grounded in many different cultural traditions. It's defined as a person's connection with one or more spiritual animals, birds or insects. These beings will accompany an individual throughout their lifetime, acting as guides; assisting and protecting him or her. Oftentimes a totem animal was assigned to a person by someone in their community; but it's not uncommon today for a person to just pick their own spiritual animal.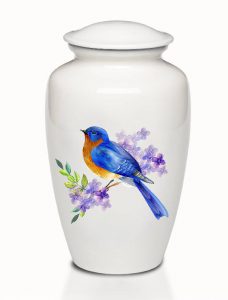 My chosen totem animals is the squirrel and turtle. I can't remember exactly when I actually made the decision to embrace the turtle,but whenever it was, it was a willful choice; where I've long felt a kinship with spiders, intuitively adopting the spider as a totem animal.
Take a Quiz: How to Find (or Confirm) Your Spirit Animal
Wondering how you can find out what your true spirit animal is? Try this "What is Your Spirit Animal" quiz. It's fun and quirky, but I'm not sure how 'accurate' it is; according to them, I'm most aligned with the Snake. (I'm not sure I like that…)
Brainfall's got a totem animal quiz too; similarly titled "What's Your Spirit Animal?" Again, the questions asked led to answers confirming my spiritual animal to be the Lion. Is the lion the totem animal of a loved one? If so, you'd appreciate the beautiful adult-sized urn, the Lion Sleeps at Night.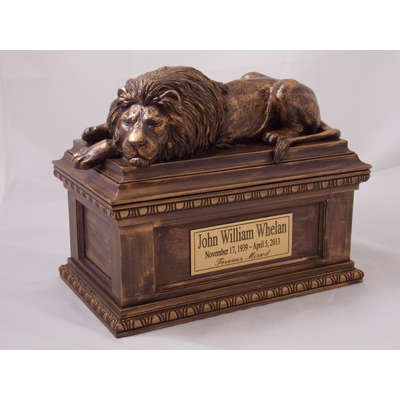 Or our other lion urn offering: Lion King. It's a beauty and expertly crafted by American bronze artists.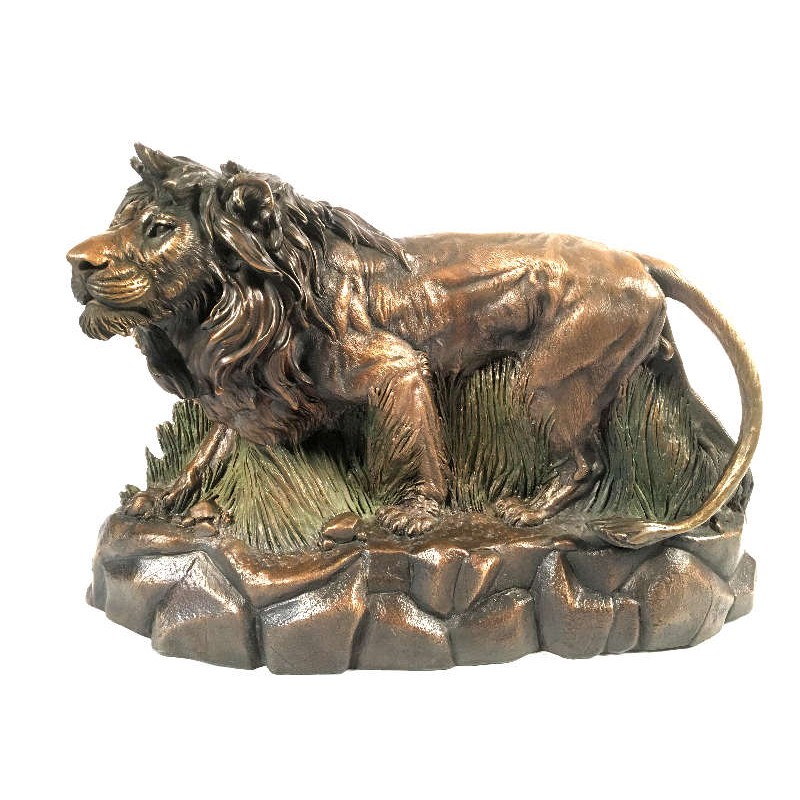 The quiz "Which Totem Animal are You?" at All the Tests.com is constructed differently, but yielded the same mis-aligned information: it revealed my spirit animal to be a mixture of wolf (32%) eagle, deer (both weigh in at 26%) and bear (12%).
Look Inside of Yourself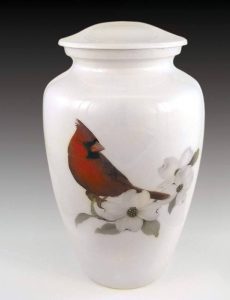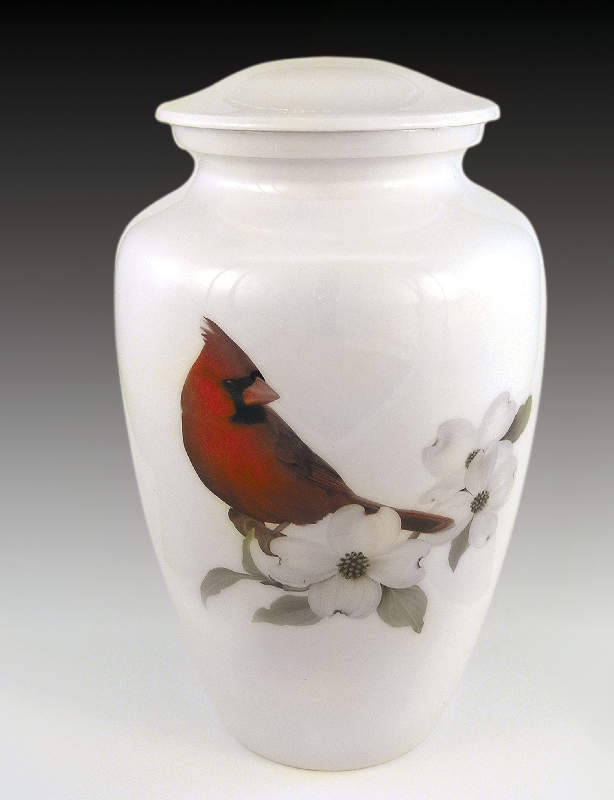 Although it can be fun, taking an online quiz obviously isn't the way to discover the identity of your spirit animal; it's a matter of looking inside yourself. The publishers of Legends of America offer readers looking for that special connection with a totem animal a few questions to get them started on the path of discovery.
I've included some of them here:
• Do you feel a close affinity for one animal, bird or insect without knowing why?
• Does one consistently appear in your life?
• Is there one you find to be extremely frightening or intriguing?
• Is there one you see frequently?
• Have you ever had a recurring dream about a certain animal, bird or insect?
Browse Our Collection of Spirit Animal Urns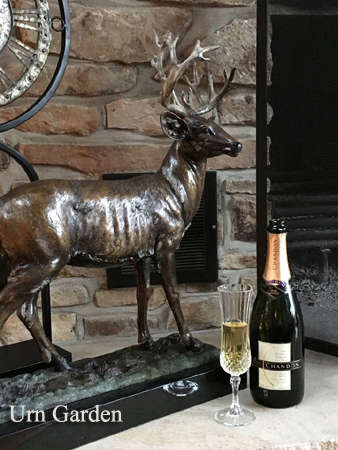 Just a few more in our collection of cremation urns featuring these spirit animals: There's the majestic Bronze Deer Cremation Urn, which is handcrafted in the United States by talented artisans.

For those who loved to soar through life like an eagle, the Small Bronze Eagle Cremation Urn Spirit of America, It too is made of bronze and handcrafted in America.
Many folks find a close connection to the wolf, which can be celebrated with the classically-styled full-sized Gray Wolf Urn for Ashes. As with the other two, this urn is crafted in the United States.
We hope you've enjoyed this foray into the world of spiritual animals, and can understand how meaningful it could be to memorialize a loved one with a cremation urn specially chosen from our Spirit Animals Collection. You might also appreciate learn more about keepsake cremation urns; if so, read "Heart and Soul Keepsake Urns for Ashes".