Just last week, I heard Floyd Cramer's version of "Heart and Soul" for the first time in years. The timing was perfect: I had been sitting at my desk thinking about how popular heart urns and heart keepsake urns are today. But, I stopped what I was doing, listened, and remembered a time from my early childhood.
I was probably about six or seven years old and at a neighbor's house on a summer afternoon. Her name was 'Mrs. Murphy', and she'd take care of kids on the block when our moms had errands. She had a piano in her living room and I used to spend hours sitting on that uncomfortable piano bench, plinking out the tune with one finger, singing along:
"Heart and soul, I fell in love with you,
Heart and soul, the way a fool would do,
Madly…" (Source)
It was a lot of fun then, and a whole lot of fun to remember now. So much so that I had to do a bit of Internet research on the song, before getting back to heart keepsake urns.
Just a Little More about 'Heart and Soul'
The song was originally composed years before I was born; way back in 1938, by Hoagy Carmichael and Frank Loesser. Since then it's been redone by lots of folks: Floyd Cramer, the Cleftones, and Jan and Dean. Most recently it was the inspiration for the delightfully upbeat song from 2016, "Play that Song" by Train.
Talk about a leaving a legacy!
Now, Let's Get Back to Heart Urns
As I was saying our collection of heart urns is very popular. After all, a heart is the universal symbol of love. Here are just a few of our most popular heart urns.
The first, the American-made Two Hearts as One is a companion urn, in that it holds the ashes of two adults. Hand-crafted in two pieces from solid bronze, each heart is an individual urn joined together. It's truly a stunning tribute and takes my breath away every time I see it.
The next three heart urns are tiny treasures, each measuring about 3 inches in length and width. These heart keepsake urns are made of metal and will hold a small amount of ashes, a lock of hair or other memento to someone loved with all your heart and soul. Each comes with its own display stand, and case.
Small Blue Heart Urn
Deep blue enamel with silver hand carved details add sparkle to this touching tribute.
Green Small Heart for Ashes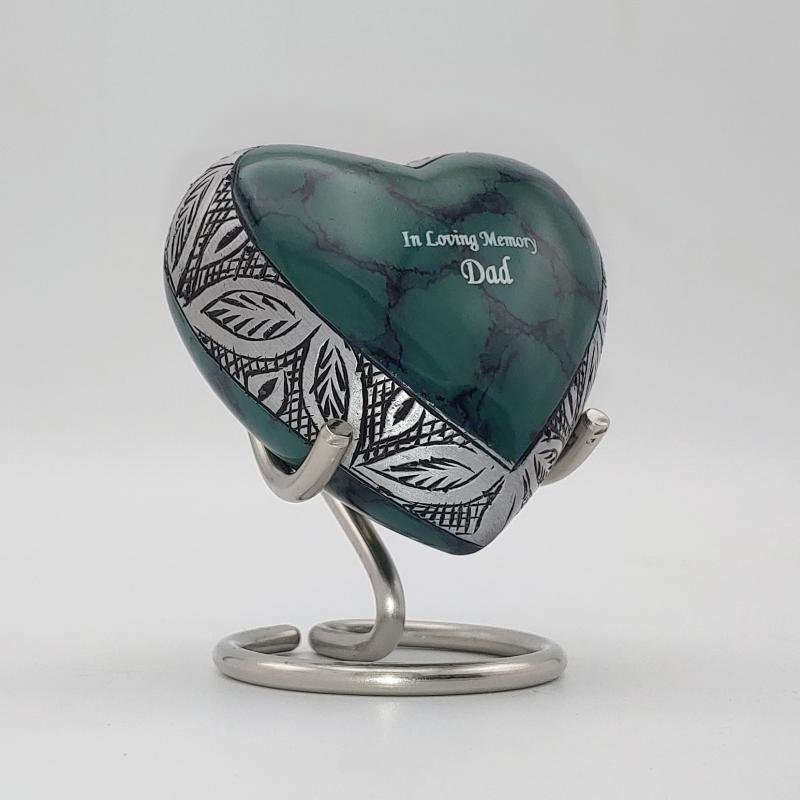 Silver hand engraved floral details adds dimension to this small heart urn.
Purple Heart Keepsake Urn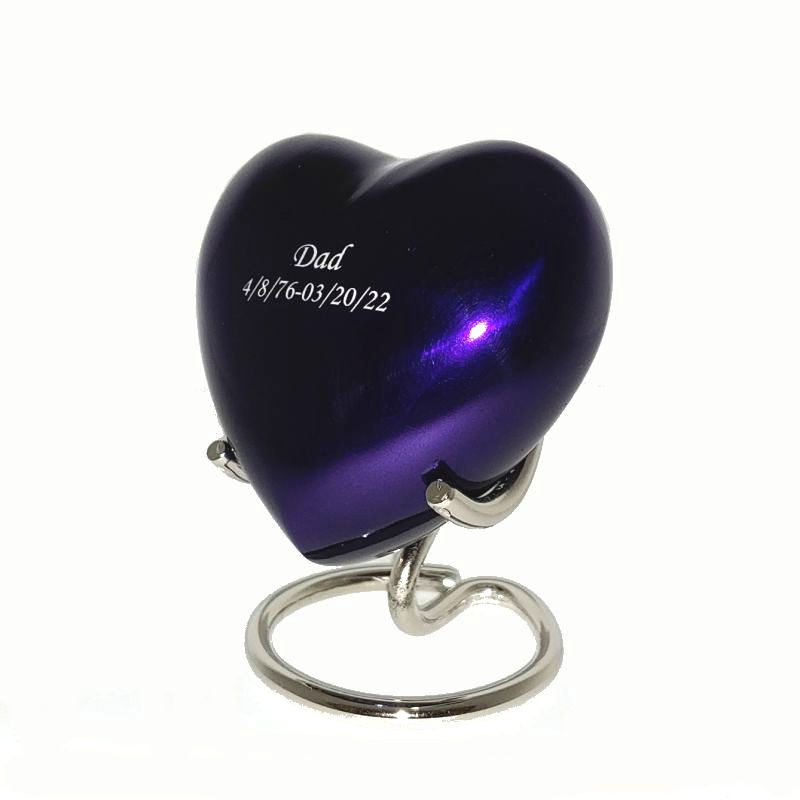 Gorgeous, rich purple with silver engraved detailing makes this heart urn an exquisite tribute a loved one.
Is cremation jewelry more your style? One of our most popular pieces is the Tender Heart Urn Ring Jewelry.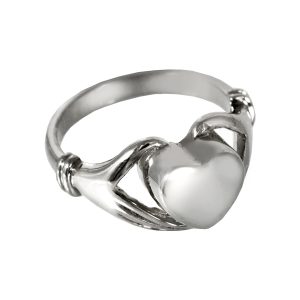 Made of sterling silver, this beautiful piece of heart cremation jewelry is available in sizes 5-11. Many folks choose to have the ring engraved with the initials of their loved one, making this heart keepsake urn a truly personal tribute to someone dear. In addition to rings, there are several pendants styled as hearts that work as either a necklace or charm that you can wear close to your own heart.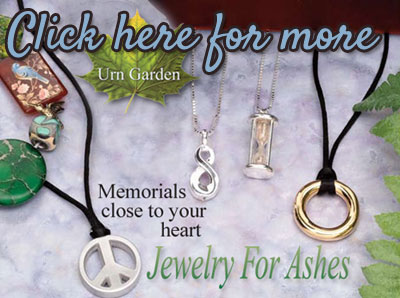 Does the idea of a heart-shaped urn for a memorial to a beloved family member or pet please you? Browse our the heart collection to see if there is a color or style that appeals to you.