Yellow Butterfly Treasured Memory Garden Stepping Stone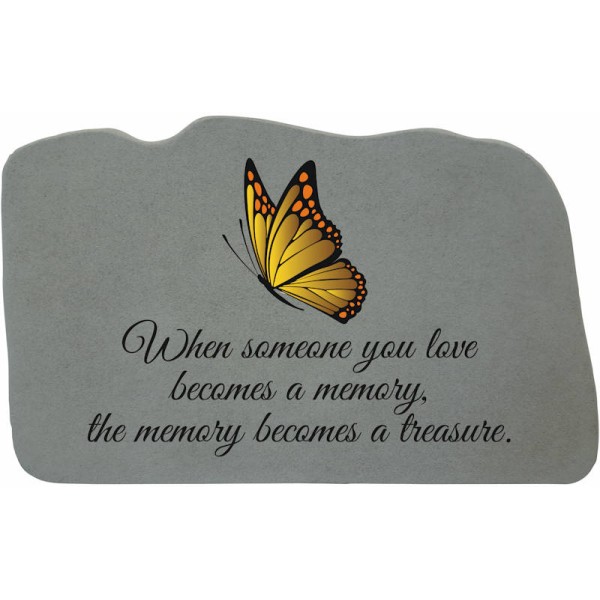 Yellow Butterfly Treasured Memory Garden Stepping Stone
Stock:

In Stock

Product Code:

17-61666
Yellow butterfly garden memorial plaque can be mounted or used as a stepping stone.
Urn Garden memorial stones are handmade in the USA from stone cast concrete, with the look, feel and weight of stone. A permanent and touching way to honor a loved one with a planting in the garden or to use as a plaque indoors or out. Sturdy, durable and weatherproof.
Measures: 7" X 11".
Made in USA
Cast Concrete
UV stable inks that are made to be weatherproof and durable
Verse reads: "When someone you love becomes a memory the memory becomes a treasure."