God Goes With You Garden Memorial Stepping Stone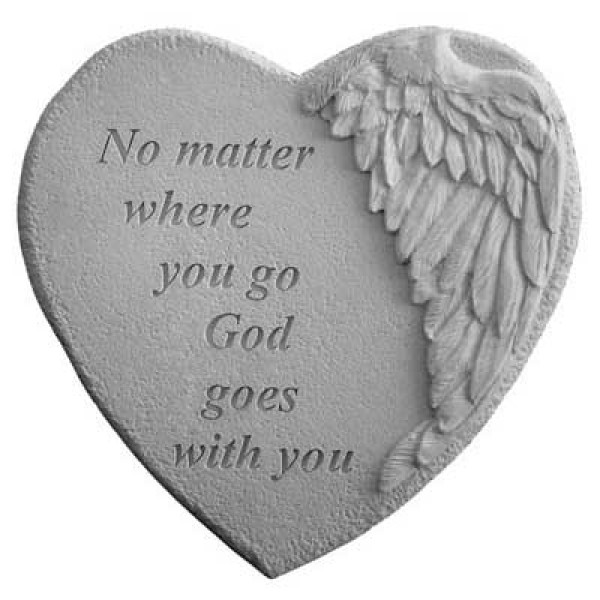 God Goes With You Garden Memorial Stepping Stone
Stock:

In Stock

Product Code:

17-108
Verse on this stone reads: No matter where you go God Goes With You.
Highly detailed angel wings border a heart shaped stone that comes with a hanger on the back for mounting as a plaque on a wall or fence. Ideal in a small outdoor garden, or to give as a sympathy gift for family or friends.
We're honored to help you create a personal memorial for your loved one and support American small business at the same time. The angel wing heart stones are made in the USA by talented stone masons, are weatherproof, and guaranteed to last a lifetime.
Size: 9" x 9"
Material: Concrete
Ships directly from manufacturer within 24-48 hours.
Allow 3-5 business days for delivery.