Irish Blessing Shamrock Memorial Stone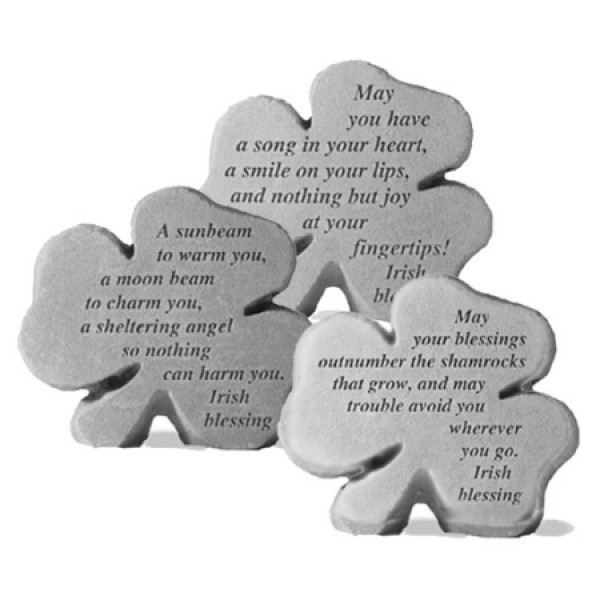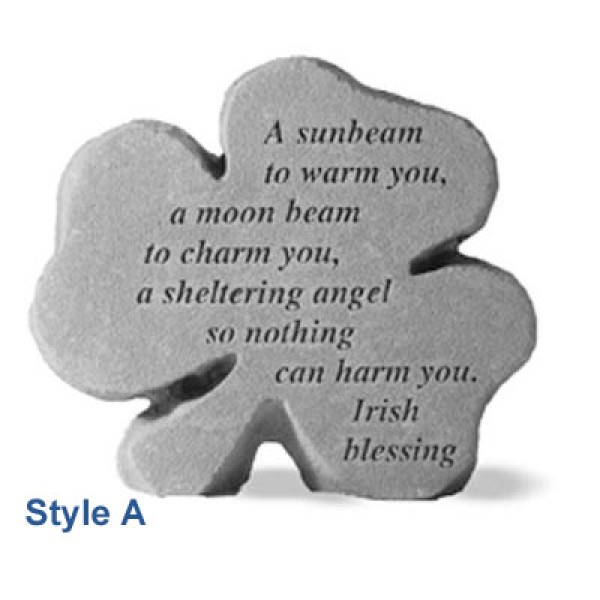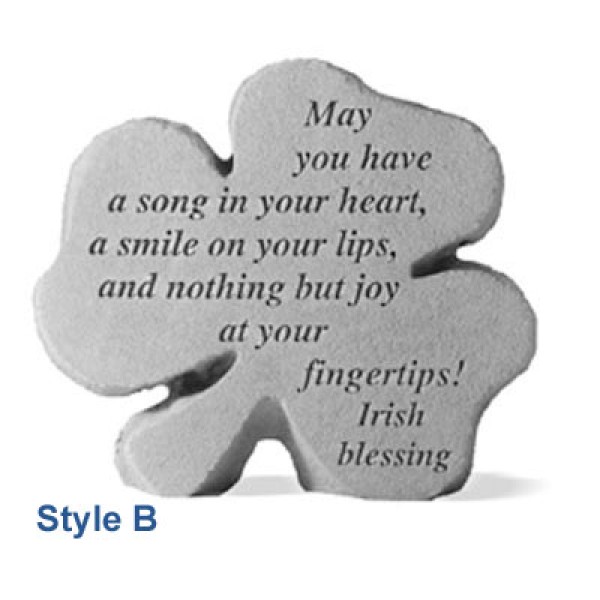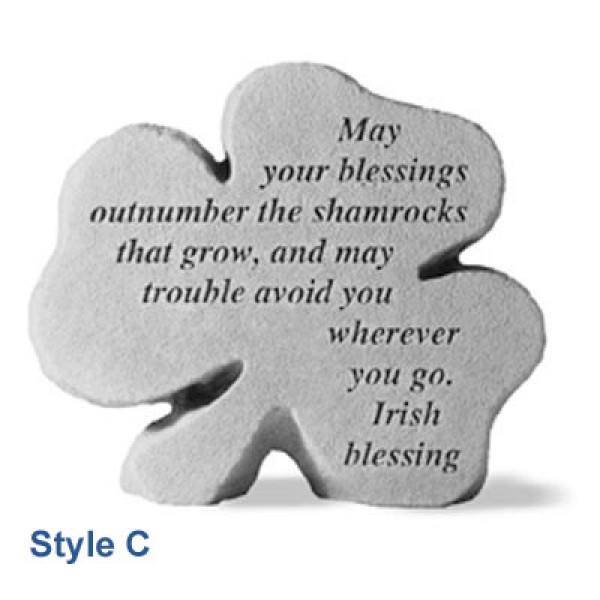 Irish Blessing Shamrock Memorial Stone
Stock:

In Stock

Product Code:

17-885-886-887
Urn garden statuary is handmade in the USA from stone cast concrete, with the look, feel and weight of stone. Our lucky shamrock stepping stones are sturdy, durable and weatherproof and each garden stone carries an Irish Blessing. Sold individually. Personalize your garden path. Buy all three Irish garden stones and save your green!
Measures 6 3/4 x 6".
Style Code:
A = A sunbeam to warm you, a moon beam to charm you, a sheltering angel so nothing can harm you.
B = May you have a song in your heart, a smile on your lips, and nothing but joy at your fingertips!
C = May your blessings outnumber the shamrocks that grow, and may trouble avoid you wherever you go.