Happy Hummingbird Urn for Ashes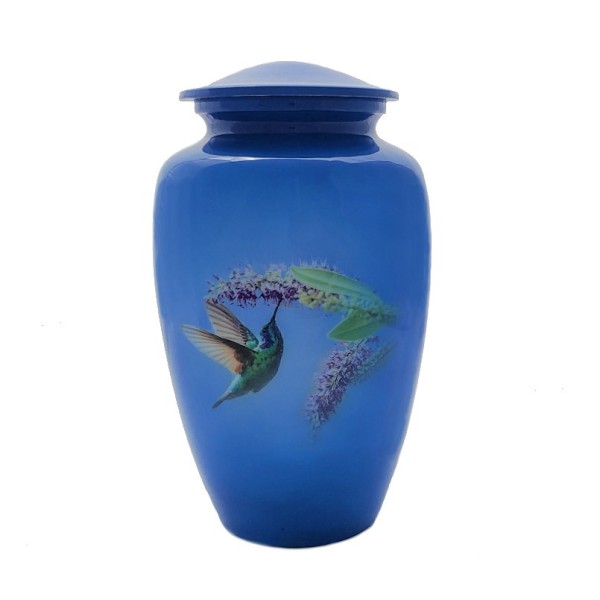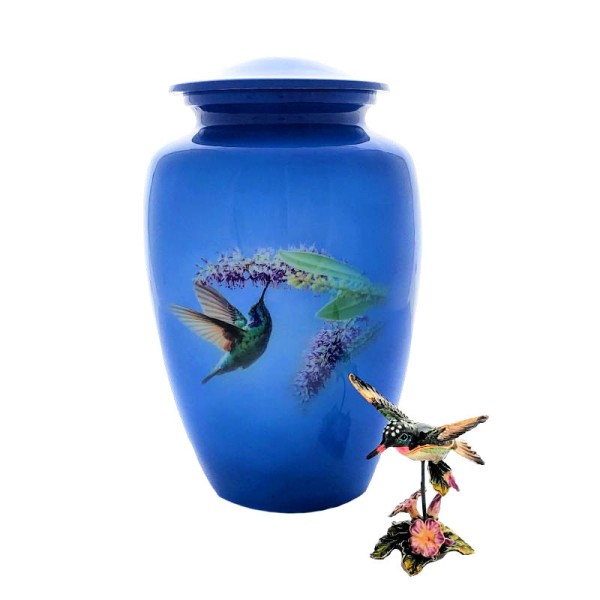 Happy Hummingbird Urn for Ashes
Stock:

In Stock

Product Code:

23-3266-A
Beautiful blue hummingbird urn for ashes features a classic scene of the happy hummingbird sipping on a purple flower. Inspiration for this adult size urn comes from our neighbor's garden that attract the hummingbirds late in the season as the tiny birds fuel up for the long journey back to warmer climates. We were able to get a decent photo that would translate the vibrant blue and green feathers of this magical creature to create a beautiful memorial.
Adult Size
Measures: 10.5" H x 6.5" W
Metal cremation urn
Secure threaded lid.
Hand crafted memorials such as this can sometimes have variations.
Suitable for home display or burial
Hummingbird keepsake urn sold separate
Urn Garden exclusive
​Aside from the pure joy of watching these tiny creatures flit and zoom about, hummingbirds also symbolize energy, hard work, and messengers between earth and air.