Gradient Blue Butterfly Urn Necklace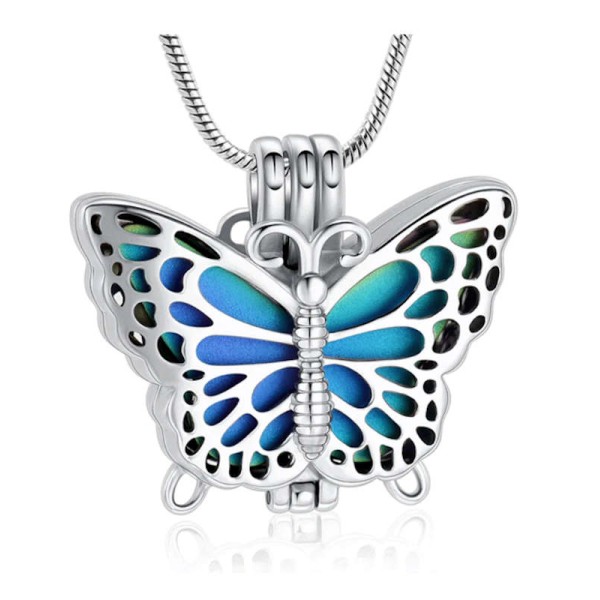 Gradient Blue Butterfly Urn Necklace
Stock:

In Stock

Product Code:

13-J-2055
Stainless steel butterfly is a tiny urn that will safely store a bit of ashes and doubles as fine jewelry. Various shades of blue for a calming effect. The pendant opens at the bail to reveal a capsule with threaded screw that will serve as the storage compartment.
After jewelry is filled, we recommend a small bead of glue on the closure for added security.
This necklace represents the free flight of the spirit.
Size: 1.15" W x .43" D x .97" H including bail.
Holds a trace amount of ashes.
22" chain included.