Dragon Fly Swirl Urn for Ashes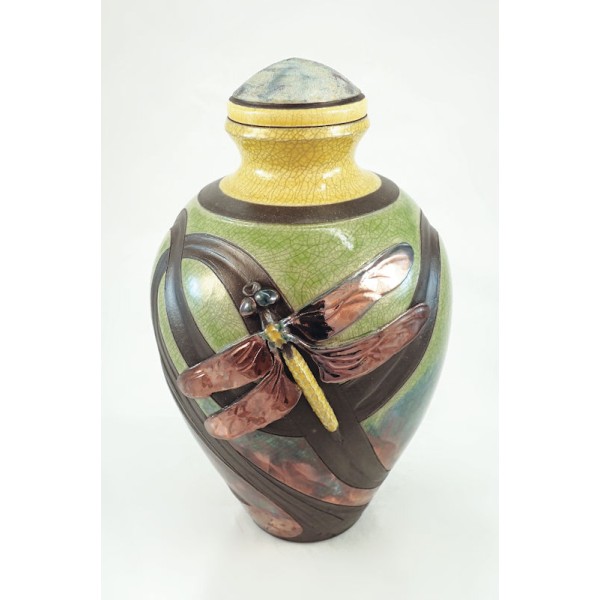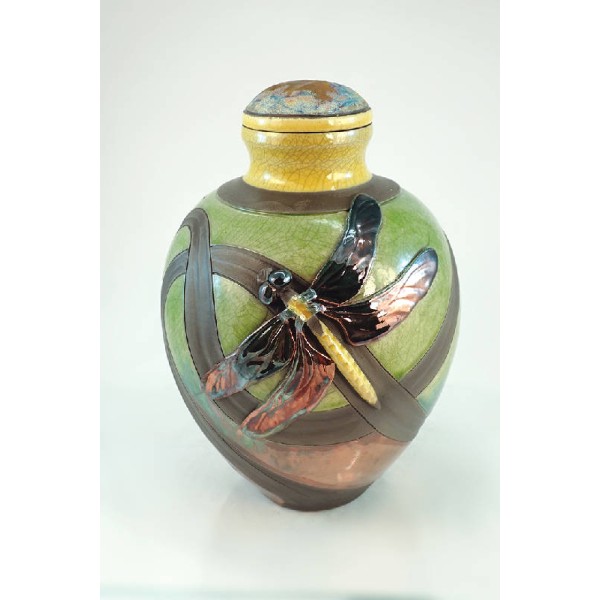 Out Of Stock


Dragon Fly Swirl Urn for Ashes
Stock:

Out Of Stock

Product Code:

23-DFE
One of kind dragonfly urn for ashes celebrates summer and the beauty of nature with a gorgeous hand carved copper dragon fly swirling about on an earthy green glazed background. The neck of this jar has a pop of happy yellow, with a flashes of blue and copper on the lid. The colors blend nicely and the photo hardly captures the true beauty of this pottery.You have to see it. This is your chance to own a piece of signed art from an American artist that truly cares about the memorials they create.
Full Size Adult Urn for individuals weighing up to 185 pounds.
Dimensions: Vase: 11" H x 6-3/4" W
Lid can be sealed with any clear household adhesive.
Made in America.
This a handcrafted item, variations will occur.