Dragonfly Gingko Leaf Raku Urn for Ashes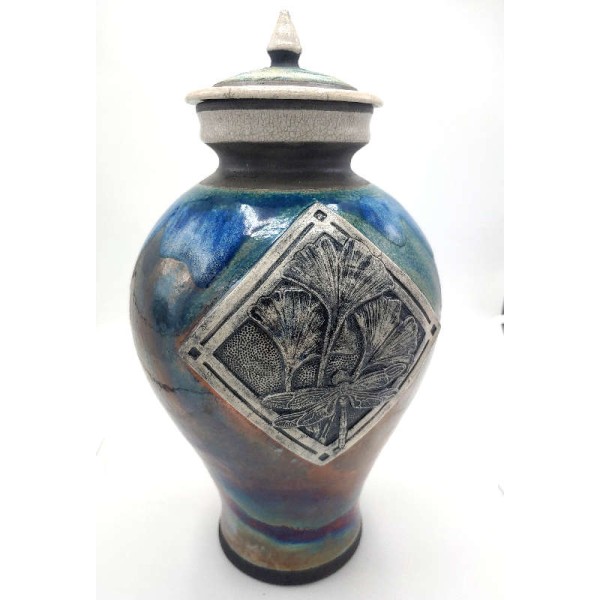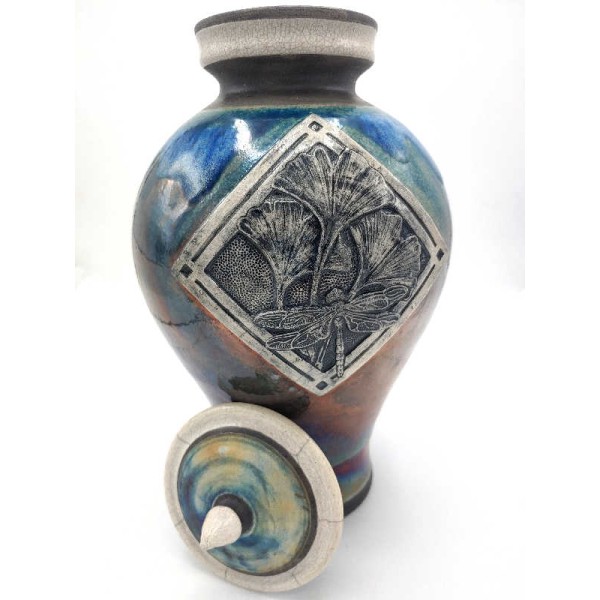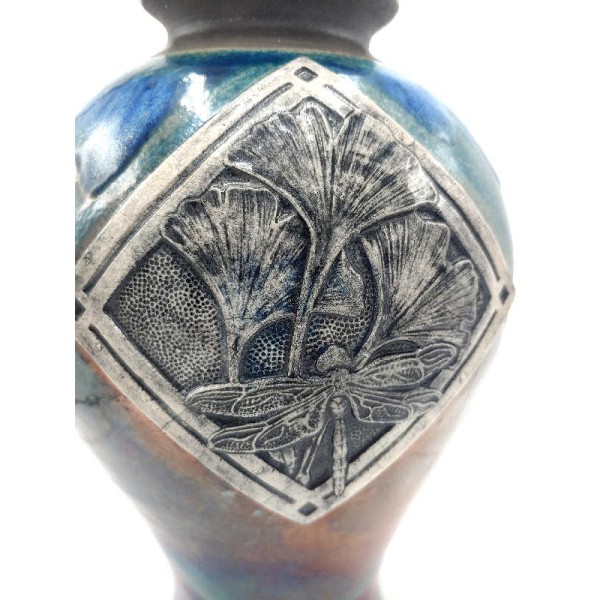 Made In U.S.A.



Dragonfly Gingko Leaf Raku Urn for Ashes
Stock:

In Stock

Product Code:

23-CM3
Earthy blue and copper glaze highlight this urn for ashes that is thrown in the Raku pottery style. Sculpted dragon fly and fan shaped Ginkgo leaves are hand carved into the clay and represent the tenacious yet healing nature of Mother Earth. The free and fun spirit of the dragon fly contrast with the power of the ginkgo plant.
Extreme examples of the Ginkgo's strength and resolve may be seen in Hiroshima, Japan, where the Ginkgo were among the few living things in the area to survive the 1945 atomic bomb explosion. Almost all other plants and animals were destroyed, the ginkgoes were charred, but survived and soon were healthy again and are alive to this day.
This one-of-a-kind urn will hold the ashes of an adult. Created with love and compassion by American artists.
Exterior Measures: 12" tall 8" wide.
Volume: Approx. 150 cubic inches.
Lid can be sealed with any household glue.
Made in USA