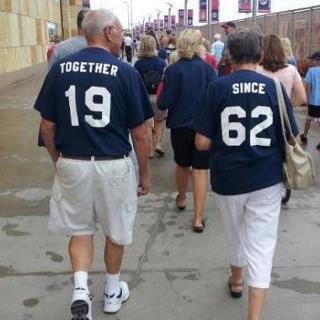 June is the month for weddings and anniversaries and while many are celebrating new beginnings and honoring the past many of our clients are making difficult decisions regarding their parents affairs. Sometimes it's a spouse that finds themselves widowed after a long and fruitful marriage, other times it's the grown children that have lost both parents and are honoring mom and dad's wishes to be together to the end of time.
Recently a widow called to arrange for an urn for her husband's ashes. She wanted to see if there were urns that would hold two people. Her husband had been ill for many years and had picked out an urn that he'd seen at the grocery store. It was attractive, looked like the right size, and a good price. After he died, she took the urn to the funeral home and according to her story a staff member told her the urn would work. When she arrived to pick up the urn she was surprised to get the vase and an additional container for the remainder  of the ashes that didn't fit. To be honest, I've never heard of this happening, most funeral professionals can easily judge the capacity of an urn. This happened in the state of Florida, one of the highest cremation rate states in the nation.
This couple had discussed advanced funeral planning and agreed they wanted to be together after death. She preferred wood and it had to be made in America. After looking at her options and answering her questions she decided on the Love Bird Double Urn.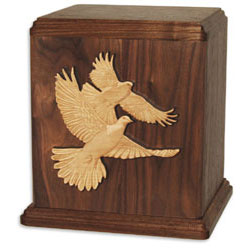 This urn can be personalized with names and dates that are engraved directly into the wood surface and is usually placed under the wings of the birds.  It looks fantastic and will often fit in a columbarium niche at the cemetery. Check with your funeral director though, some cemeteries do not allow wood urns in the niche or for burial.
Another client chose the United Forever bronze cremation urn for his parents. He thought it was perfect.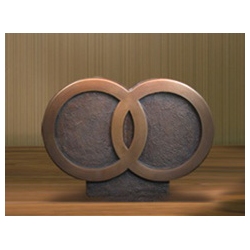 It's also made in America and features a double wedding ring that will hold two sets of ashes. Bronze is more expensive than the wood cremation urns but it's the best money can buy and will last forever. There are several options for families that want an urn for two people, the funeral industry often refers to this style as companion urns and since it is a specialized item, quantities are limited and sometimes made to order. Call us, we can help simplify the process.