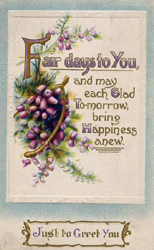 Greetings!
Three beautiful things:
Sunshine
Realizing you're not as crazy as you thought
Inspiration
Lileks had a good Monday post, (see #2 TBT) mundane subjects like an adventure to the outdoor living store and highway driving. I quote:
"On the way out I saw a Summer Grilling section, with America-flag themed merchandise, and I had instant summer's end panic. It's the Fourth soon! Which means it'll be over! And then it's fall! And then it's Winter! Repeat at an ever-hastening pace until dead!"
And I realized……I do that. Get on a loop and start to get a little anxious….about the clock. Settle down.
Urn Media Watch: Spotted on Soprano's Sunday Night.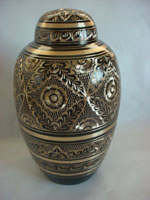 At Phil Leotardo's social club, Phil hosts a celebration of what would have been his brother Billy's 47th birthday. He places the urn holding Billy's ashes back up above the bar – so he'll be able to see his friends when they visit. Working himself up over the story of how his family's name was changed from Leonardo to Leotardo ("a ballet costume"), Phil tells Butchie he's had enough. He shouldn't have stayed quiet in jail and he should have avenged Billy's murder. "No more Butchie. No more of this," he vows.
We carry this style, maybe we'll rename: "The Leotardo".
No.
Have a great week, might be a good night for baseball!