We try not to be slaves to our own tastes, but purple is one of our favorite colors. Evidently the families we serve think so too. Purple can be a complete contradiction, elegant and a little crazy. Maybe that's why so many love this complex color. It's definitely  the reason why we curated a collection of purple urns.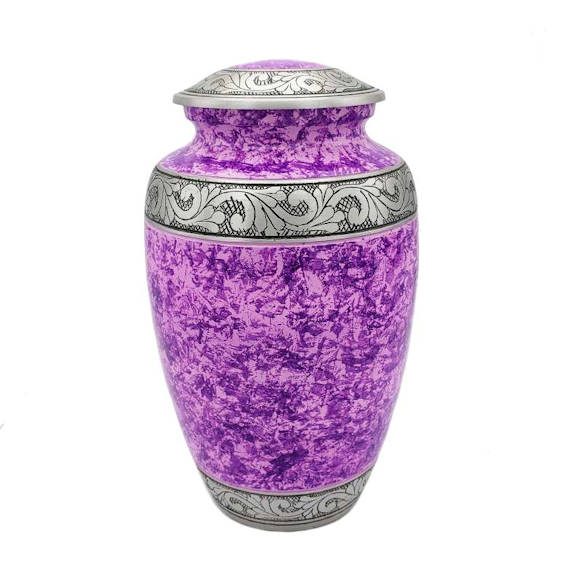 The purple heart is a new design and comes in red and white as well. Metal with rich enamel and studded with sparkling crystal, the hearts are free standing sculpture that also safely store the cremated ashes. Purple Passion is a gradient or ombre effect of lavender fading to a deep plum. Both of these can be engraved.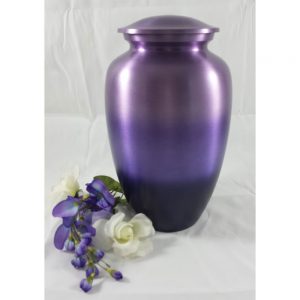 Regarding funeral service, the color is changing. From darkness to light.
In the urn world, we noticed that the ladies love shades of purple. So we offered a line of purple urns and are one of the few distributors to do so.  When we expanded our line of pet urns, we wanted to offer stylish urns in blue and purple, so we manufactured an exclusive line, our True Blue and Violet Inspiration and the families have responded.
The color purple. Brought to you by the Murex Mollusk snail.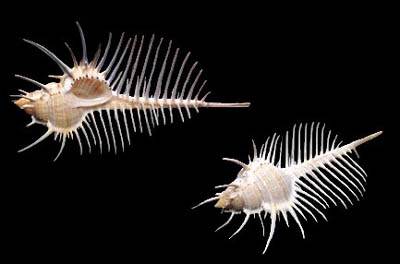 Purple was said to be Cleopatra's favorite color. The ancients created the unique color from the mollusk shell, and the expense was so great that only royals could afford to wear it. You can imagine the process involved, collecting the snails and then extracting the dye. Very tedious.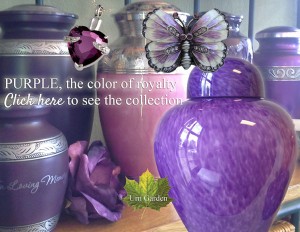 We've covered the power of purple in earlier posts. Purple has a special, almost sacred place in nature: lavender, orchid, lilac, and violet flowers are often delicate and considered precious. Because purple is derived from the mixing of a strong warm and strong cool color it has both warm and cool properties. A purple room can boost a child's imagination or an artist's creativity.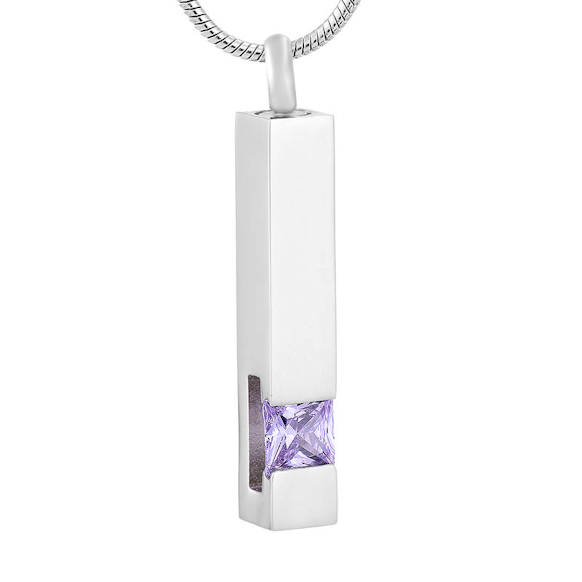 Warm reds and cool blues combine to make this complex hue. We've tried to capture the spirit of purple in our exclusive cremation urn collection that ranges from heavy cut crystal and metals to fine blown glass. Years ago, funeral urns only came in one style. Ugly. Now, there's so many options. Modern twists on old designs. Lots of color and now, instead of a bronze vase, you can commission a sculpture that contains storage for the ashes.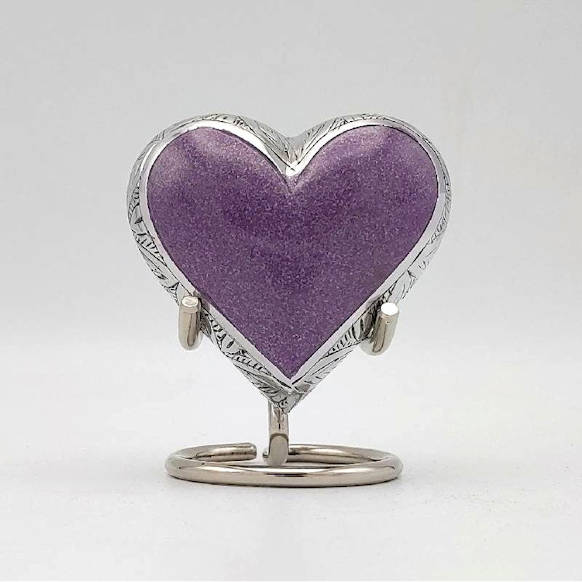 Morning Glory is a family favorite, deep dark purple with hand tooled pewter accents.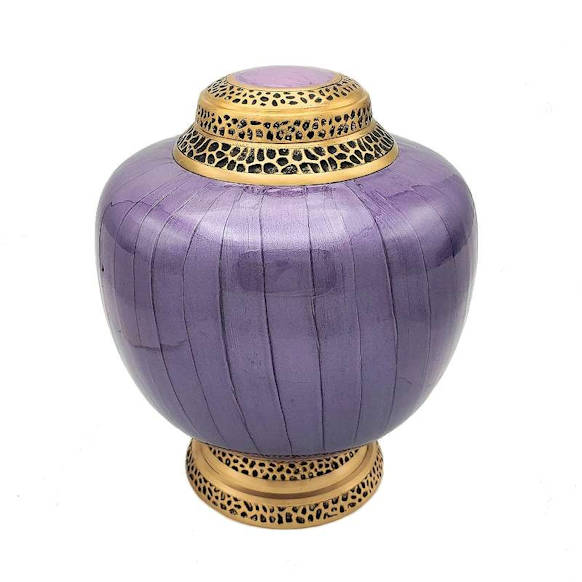 Blown glass in variegated shades of lavender doubles as an art piece.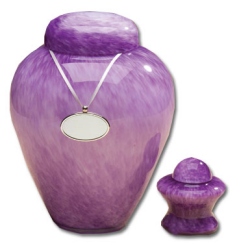 More metal styles ranging from dark eggplant to royal violet that can be personalized with laser engraving.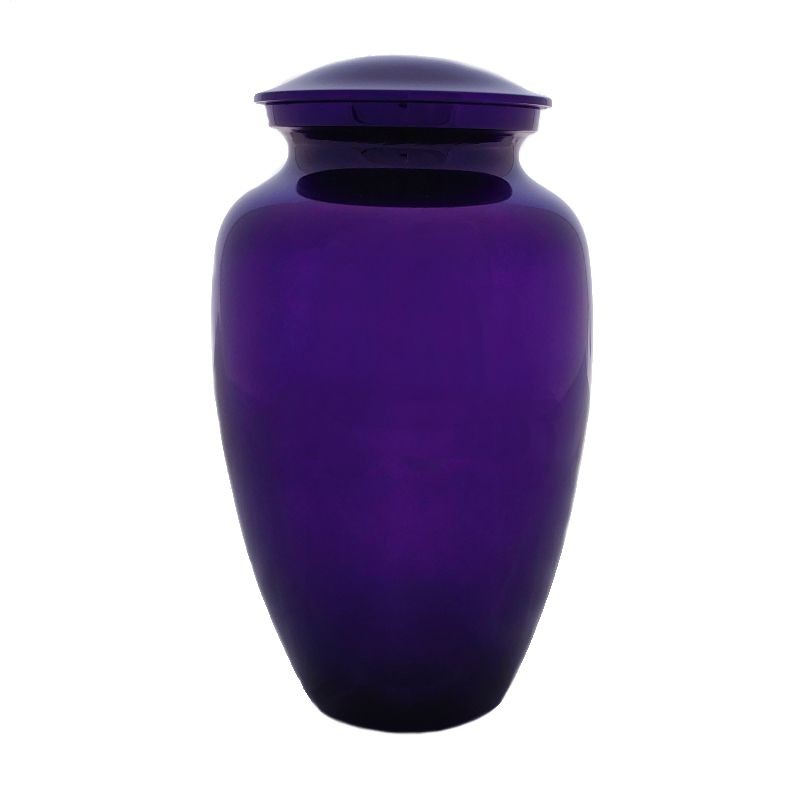 Visit us to see more of our purple urn collection.