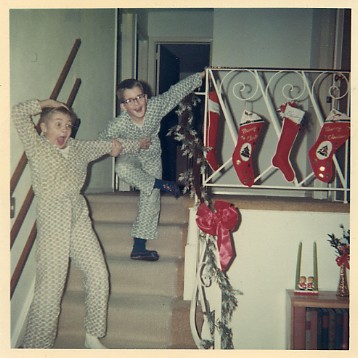 Here's my holiday gift-giving-don't. An urn as a surprise Christmas gift. Bad idea.
The guy who bought the  urn pendant for his girlfriend. He called ahead to check the return policy in the event she was uncomfortable with his gift. She was.
One well-meaning lady wanted to buy this urn for her daughter's boyfriend who'd lost his mother the prior Christmas. She just knew he'd be thrilled to find the Purple Passion urn under the tree. He wasn't.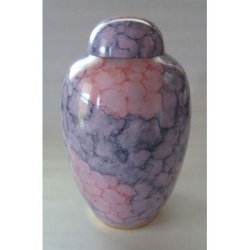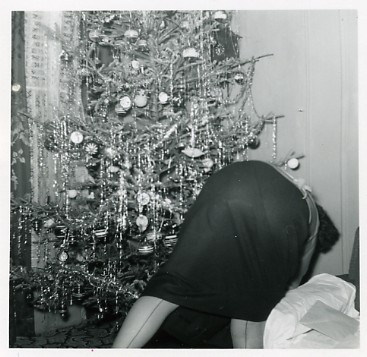 Both clients had their bad idea jeans on that day.
Please.  Call me if your significant other specifically requests an urn as a Christmas gift. It's kind of a personal choice, don't assume.
Merry Christmas!
Vintage Christmas pix via Square America.