It's no secret: more and more Americans are choosing cremation. In fact, cremation has been called the 'new American way of death" – which has prompted greater interest in (and greater need for) urns for cremated remains. Most recently our Beauty from the Ashes series on cremation urns has looked at beautiful floral urns, in celebration of summer flowers and blooms. Previous series' installments looked at urns for mothers (in acknowledgement of Mother's Day) and urns with birds. If cremation is becoming 'as American as apple pie', I'm going to look at patriotic urns for ashes.
Whether it's on behalf of a deceased family member or for themselves as part of an advance funeral plan, cremation is preferred over burial by over 50% of people living in this country. Naturally, the rise in cremation has produced an interest in cremation urns.
Cremation is the Future of Dying in America
Just over five years ago, Josh Sanburn, author of Time's "Cremation: The New American Way of Death", noted that while burial had been the tradition for generations of Americans; in 2015, "for the first time, more Americans will get cremated than buried." Today, the number of Americans choosing cremation continues to grow; the Cremation Association of North America (CANA) projects by 2022, the national cremation rate will be closer to 60%.
While I don't think we can say cremation is a patriotic way to deal with the physical remains of a family member, its rising popularity in this country does lend itself to the tongue-in-cheek analogy.
A Gallery of Patriotic Urns
The three patriotic cremation urns featured here are all bronze cremation urns that honor military service, which means they are really something special. Back in 2012, Lenette published "Bronze Cremation Urns are Simply the Best", which she updated some five years later. Just last year, I wrote, "Why I Love Bronze Urns"; and if our clients are any indicator, they too love the beauty of bronze urns.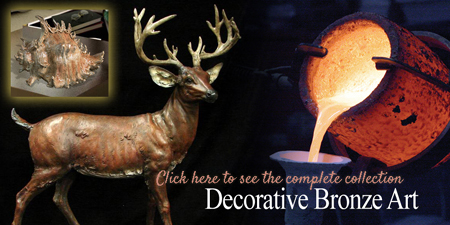 The first is the Spirit of America. Beautiful bronze art, made in the USA by talented and skilled artisans. The bronze urns are often made to order, so there may be a lead time. If schedule permits, we sometimes have the bronze in stock and ready to ship, so if you are in a hurry, you should call and check availability. These premium urns are definitely worth the wait.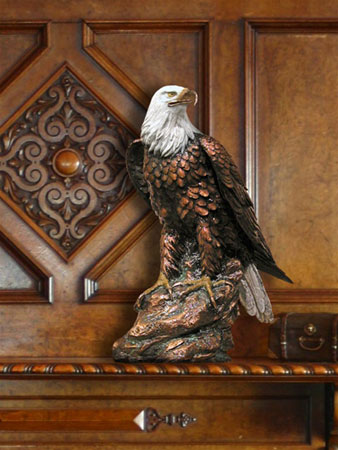 The bald eagle has been a part of our nation's cultural history since 1982, when its image was incorporated into the Great Seal of the United States.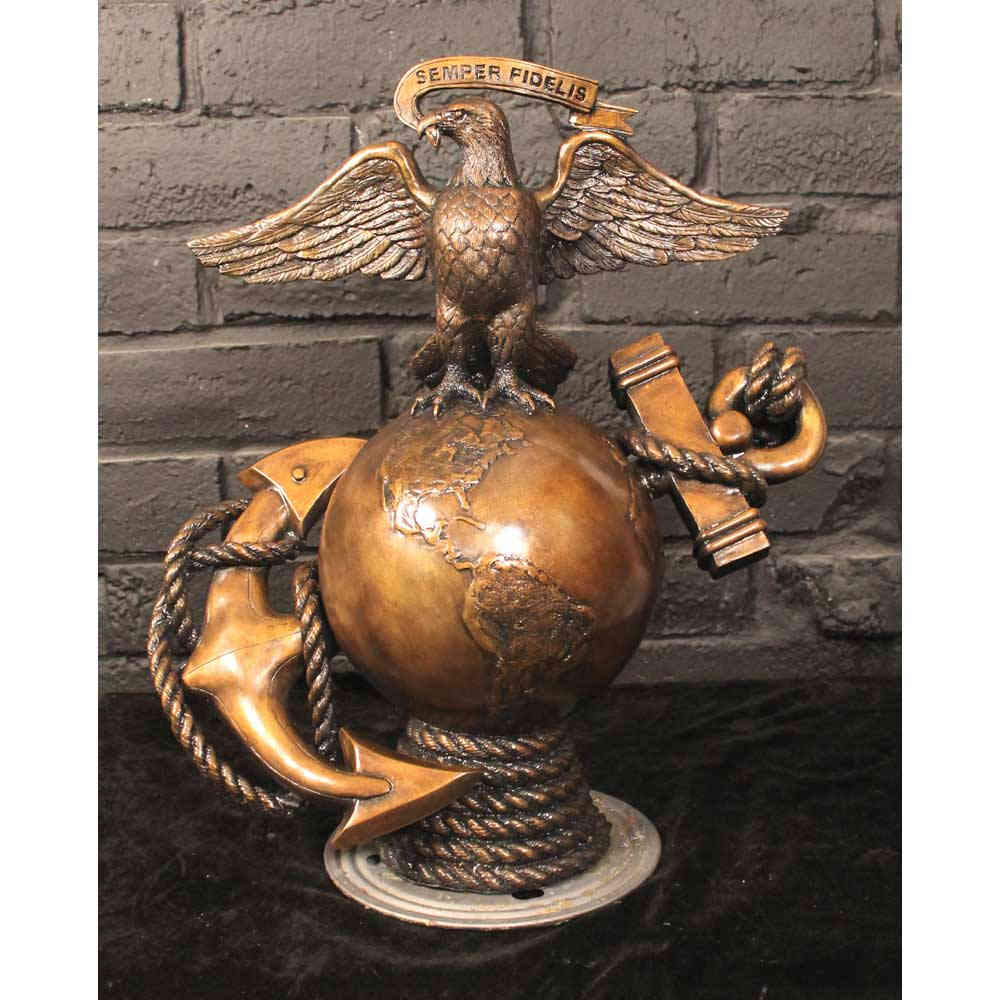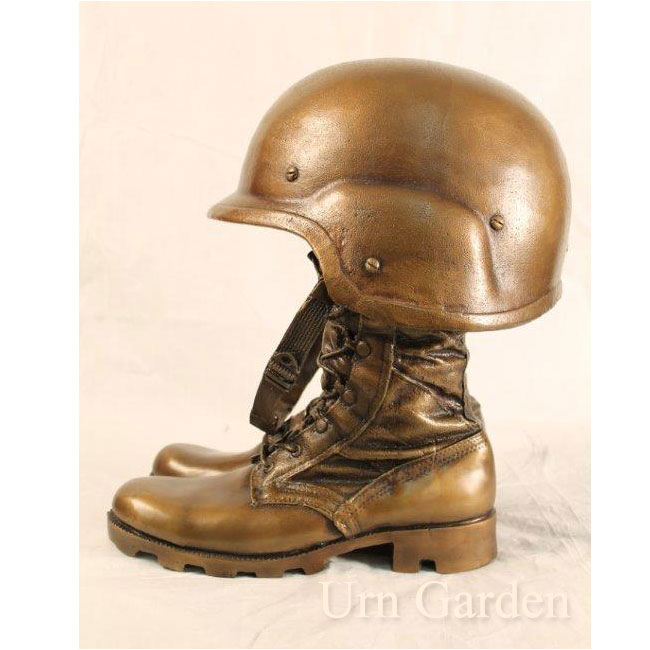 Semper Fi is the second of the three, and Helmet and Boots is the third urn in our commemorative look at patriotic cremation urns. The bronze line is not cheap, it's for a discriminating customer who wants the best and values American craftsmanship and is willing to wait for a one of kind work of art. Each is exquisite in detail and would become a treasured heirloom memorial.