Here at the end of June, I feel compelled to write about what surrounds me: flowers. This conversation about floral urns is one of two "companion" posts. The other is The Language of Funeral Flowers.
I'm going to focus on just two of the urns with flowers in our collection of floral urns. They differ – not only in color, but also in significance and overall 'feel'. The first, Urn Garden's Happy Hummingbird Adult Urn for Ashes , has a classic elegance. There's also a small version for use as a keepsake.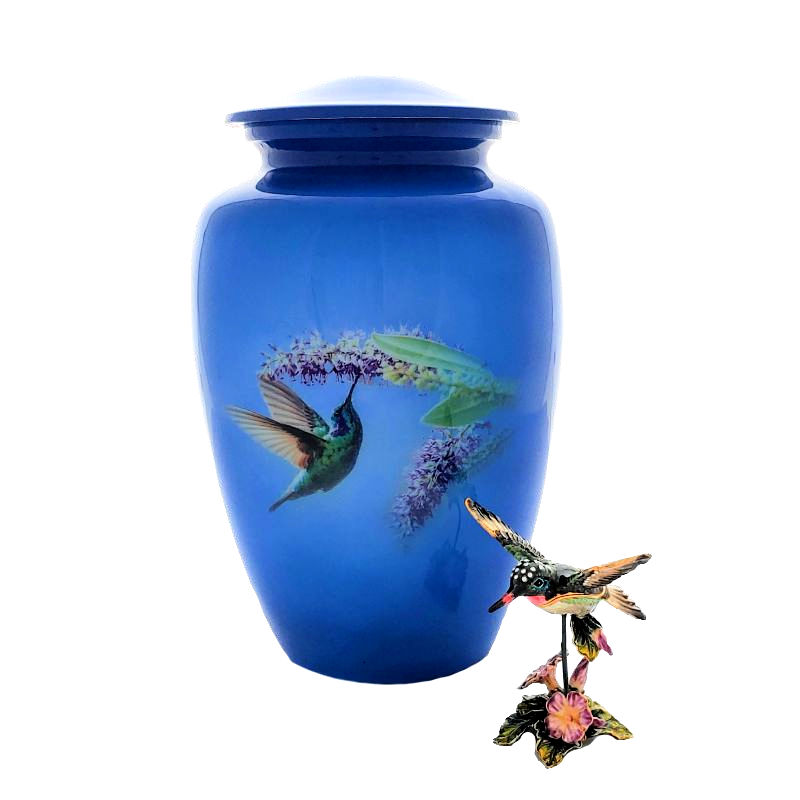 Mother of pearl inlay hummingbird sipping from the flowers which, in our symbolic 'language of flowers', represent purity, perfection, and innocence. You may remember this urn was featured in the post "DIY Memorials: How to Arrange Grocery Store Flowers" as an alternative to using fresh flowers (often only seasonally available) in a loved one's memorial shrine. Read our "DIY Memorials: How to Make a Memorial Shrine" for more on that subject.
Roses are the eternal symbol of love and they bring to mind the words of Lucy Maud Montgomery, from her well-loved book, Anne of Green Gables, "The rose is a flower of love. The world has acclaimed it for centuries. Pink roses are for love hopeful and expectant. White roses are for love dead or forsaken, but the red roses, ah the red roses are for love triumphant."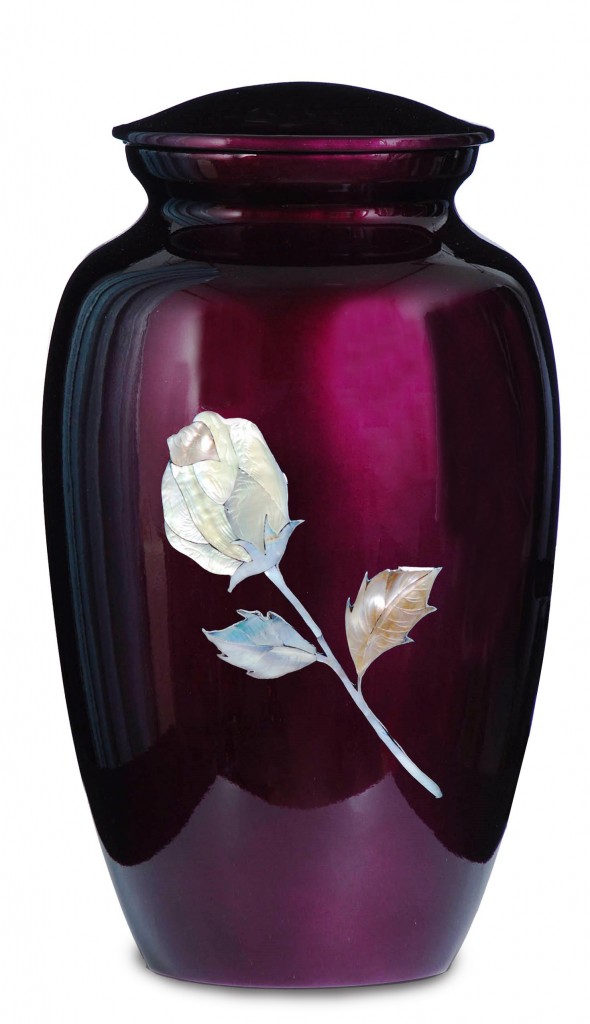 Roses are, no matter the color, all about love. If you're looking for an urn with flowers, but aren't sure these are 'quite right' to memorialize your loved one, be sure to browse our floral urn collection. Or contact us directly for personal assistance.

Other posts regarding urn selections for June: