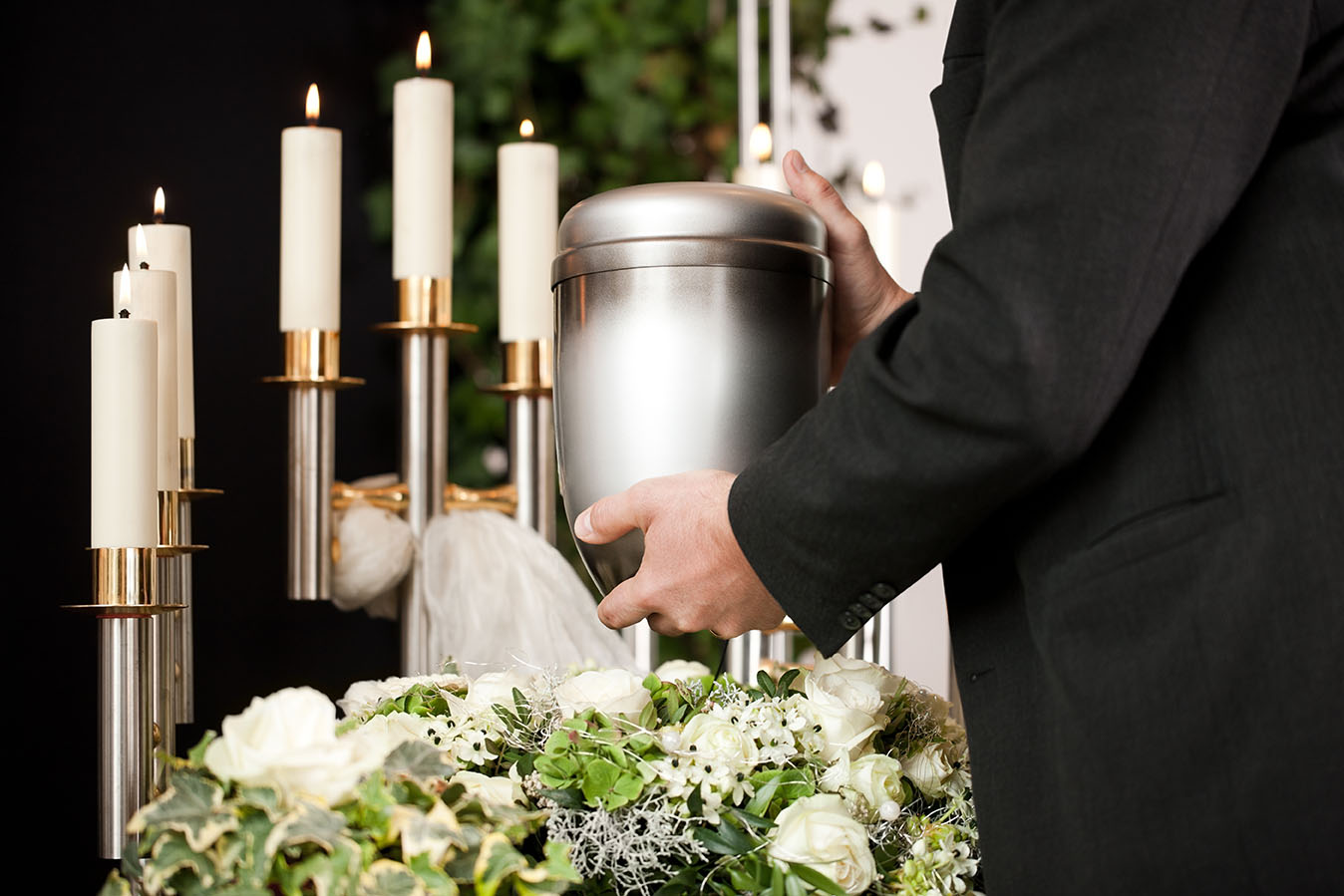 Urn Garden identifies a few helpful tips when choosing a cremation urn.
Negotiating a loved one's funeral can be tough enough without worrying about all the logistics that come with it, such as choosing a cremation urn. That's why we at Urn Garden have taken the time to lay out all you'll need to know and consider when choosing a cremation urn for your deceased loved one. There are many options out there, but with the aid of these 5 tips you'll be well on your way to finding the perfect piece.
Determine the Purpose
Before you make any decisions regarding your urn, let alone buying one, you first need to decide what purpose you would like it to serve. Do you want to store or scatter the ashes? Are you going to be dividing the ashes amongst family? Do you intend on burying the urn? All valid questions. Depending on what you decide will determine how you proceed in picking the right cremation urn for your loved one.
Choose Your Price Range
After you've established what you intend on doing with your cremation urn, you then need to decide on an appropriate price range. While the price can vary tremendously – from $10 to thousands of dollars – most are between $30-500, according to cremationresource.org. However, the price doesn't necessarily reflect the quality of the piece. There are plenty of great urns made out of low-cost materials, so do your homework. Once you've established what you want to spend, you can then focus on all the other aspects of the process.
Select an Appropriate Size
When considering the size of your cremation urn, you need to establish the amount of ashes intended for it. As a rule of thumb, each pound of body weight equals approximately one cubic inch of ashes after cremation, according to Cremation Resource. For instance, if your loved one weighed 200 pounds, then you'll have approximately 200 cubic inches of ashes.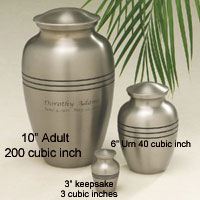 Not surprisingly, it is suggested that you select an urn with more space than you are expecting to use. For more detailed resources check out our learning center to determine the exact size urn you need to buy.
Decide Upon a Theme/Personalization
Using a theme or deciding to personalize your cremation urn can make the urn more personal to you and your family. When deciding how to personalize the urn, consider your loved one's personality – their likes, dislikes, favorite colors, and preferences.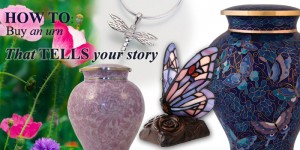 Did they like sports? If so, you can feature sports related tidbits on the urn. Additionally, you can engrave things into the urn – maybe a favorite quote or something special between family and the deceased – or choose to add a picture.
Option for Travel
This may sound trivial, but when deciding what cremation urn is right for you, it's necessary to consider your travel plans (where and how you will be transporting the urn). For instance, if you plan on flying you will want to avoid any metal choices when deciding on a piece in order to clear security at the airport. If you're driving, however, you have less to consider.
Choosing a Cremation Urn Overview
Much like other funeral decisions – like choosing cremation jewelry or memorial gifts – deciding on a cremation urn comes down to personal preference. What are you wanting to get out of such a piece? To help decide, keep in mind your purpose, price range, size, personalization and travel plans in order to make the decision as easy as possible. Contact Urn Garden for more information or assistance choosing your urn.