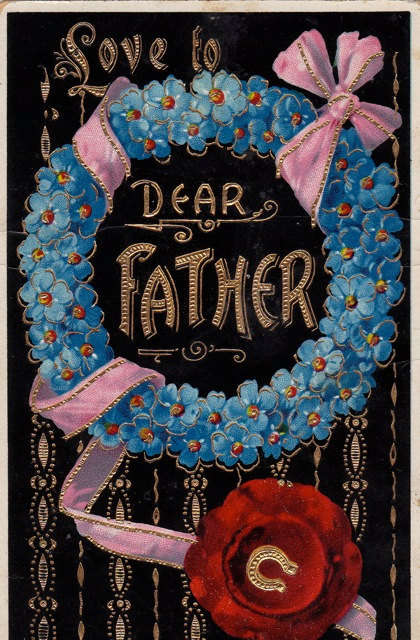 Father's Day is this weekend. Do you know the holiday's history? It's been around for 107 years – since 1910. But it was not until 1972 that the day set aside to honor fathers became a nationwide holiday in the United States. In recognition of the contributions of the over 70 million fathers in this country, I'd like to share two handsome mother-of-pearl urns worthy of paying tribute to a beloved father or grandfather. And if you'd like to see the whole collection of mother of pearl cremation urns, or if you want to browse our curated group of urns for dad that are available on our main site.
Bass Fishing Adult Urn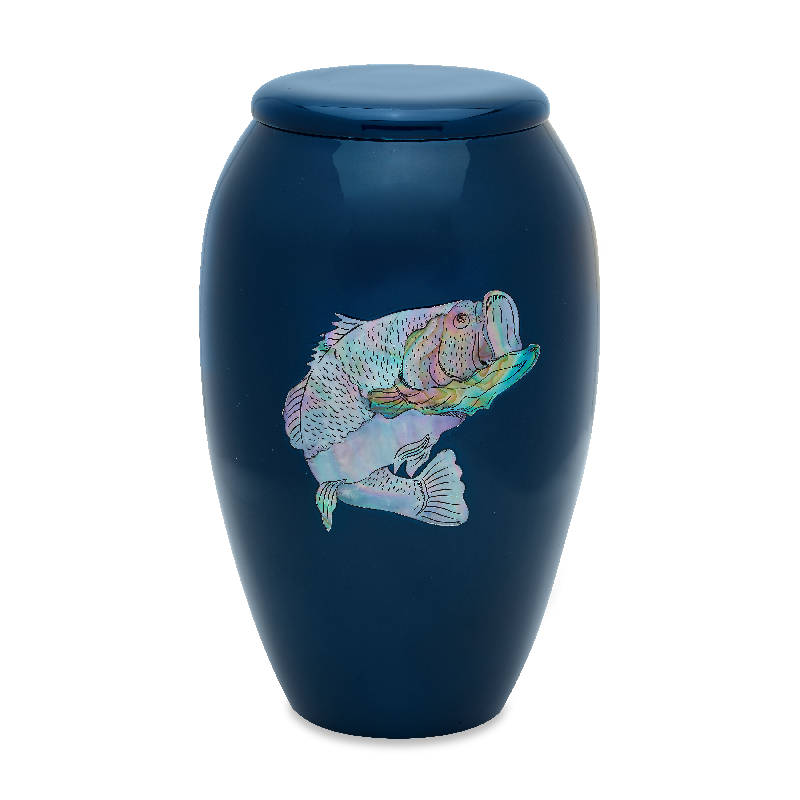 The first mother-of-pearl cremation urn is a classically-styled tribute to the fisherman in your life. The Bass Fishing Cremation Urn features the purest white enamel, inlaid with mother-of-pear to depict a silvery leaping bass. Because of the natural iridescence, the spirited fish appears vibrant and alive.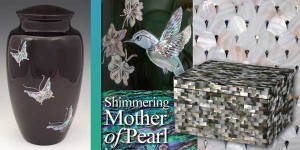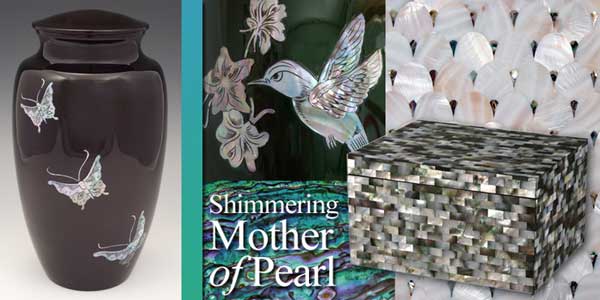 "For any fisherman, there's always a new place, always a new horizon." ~ Jack Nicklaus
This 10-inch high cremation urn is made of metal, features a secure, threaded lid; and is large enough for the ashes of an adult. Engraving is available.
In April of 2017, I received this from Maria, who recently purchased the White Bass Fishing Cremation Urn: "Wow, so much better than the picture. We knew we wanted a fishing theme urn for dad, and this was what we picked. We had it engraved and it turned out nice. Thanks Urn Garden, we were having a hard time and you really helped." Thanks, Maria!
If your dad or grandad was in the Navy, here's a mother-of-pearl urn that would be a beautiful tribute his service to our country. It's the Anchors Away Cremation Urn: a stunning midnight blue cremation urn which features an anchor of inlaid mother-of-pearl.
Sailing / Anchor Cremation Urn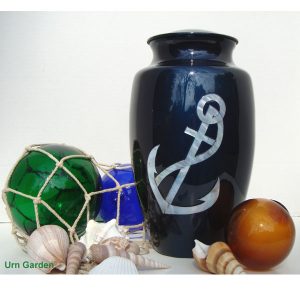 Classically-shaped with a nautical theme, the Anchors Away Cremation Urn is large enough for the ashes of an adult. This 10-inch high mother-of-pearl urn is made of made of metal, features a securely threaded lid, and comes with a complimentary velvet storage bag.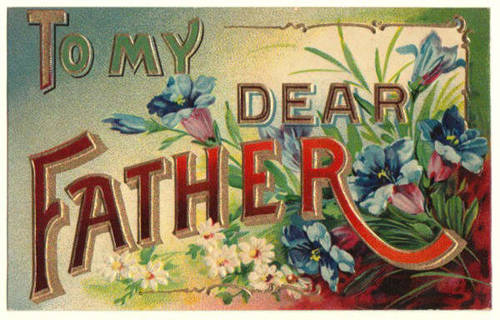 Lucky Shamrock Green Urn for Ashes
Lots of folks feel that way. Tiger Woods said this of his father: "My dad was my best friend and greatest role model. He was an amazing dad, coach, mentor, soldier, husband and friend." Jim Valvano, the American college basketball player and coach declared "My father gave me the greatest gift anyone could give another person, he believed in me."
Gorgeous green mother of pearl cremation urn can be engraved with a graphic. The lucky irish shamrock is popular with some families. This style is also available in blue, red, and purple.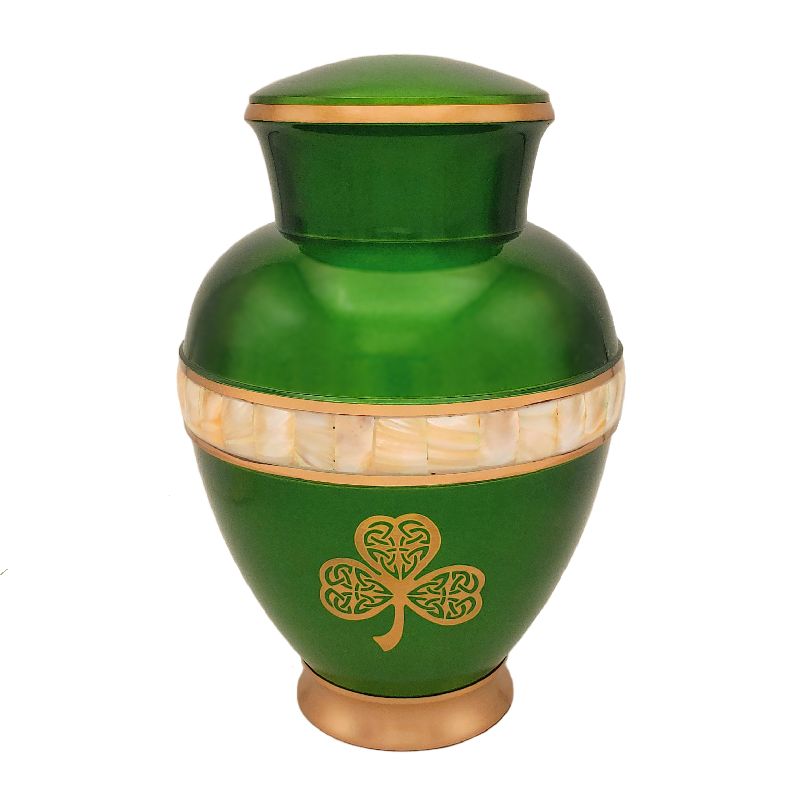 As I close this Father's Day post, I'd like to share this quote from American mystery author, Harlan Coben. I think it sums up the depth of our relationships with our fathers–both real and imagined: "This is the price you pay for having a great father. You get the wonder, the joy, the tender moments–and you get the tears at the end, too." ~ Harlan Coben