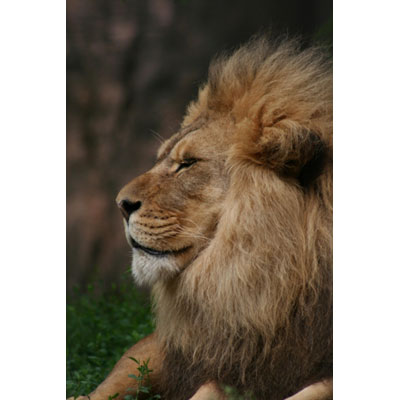 Just as the cowardly lion sought courage from the great and powerful Oz, many people today look outside themselves for the same trait. But all this "king of the jungle" had to do was look inside and know that his courage and relentless fighting spirit to overcome life's challenges were already there.
That courageous spirit is what inspired this cremation urn featuring the lion resting after a hard fought battle. We wanted to symbolize strength, assertiveness and personal power.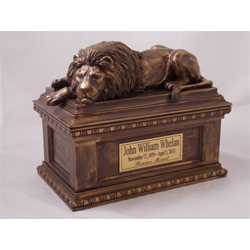 This urn is sized to contain the ashes of an adult, however, it's also available in a smaller size suitable for sharing or could be used for a pet. Sculpted by an award winning artist, this urn is made in America.
Another American made urn that captures the lions' spirit is the Lion King bronze cremation urn. Bronze urns are usually considered a custom order and take a little longer to produce, but definitely worth the wait. With a higher price point, these vessels are for families that are willing to spend a little more and only want the best for their loved one.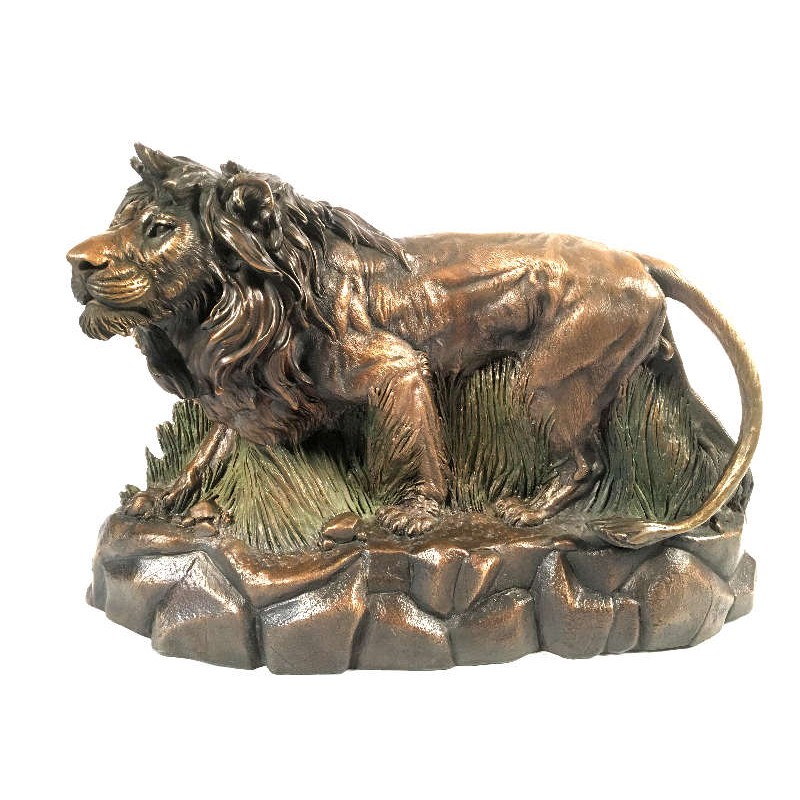 A lion is "wise like a sage" that stands tall and proud as a king should. A lion's spirit is also generally associated with personal strength. If your lion appears powerful, its spirit guide can be a positive portrayal of your self-confidence or personal power.
Lion's Symbolic Messages
A lion's signs and symbols are special and are personal to each individual. The symbolic messages often include:
•    Have faith and courage
•    Stand proud and tall
•    Hold your head high and and conduct yourself with dignity, even during times of conflict
•    Show authority but make sure you lead with a loving heart
Most lions are independent, in control and confident. They have the power to make positive and sometimes negative changes in their lives. But overall, lions are very loyal and will defend their friend and family's honors.
Dreams Including Lions
Having a dream about a lion or that includes lions symbolizes great strength, aggression, power and courage. You subconscious is looking for way to overcome some emotional difficulties, but you can when you find the strength within your spirit. If you are having dreams where you are being attacked by a lion, you may be headed to some type of self-destruction. Black lions represent negative forces, while white lions symbolize your majestic power.
Is the lion your spirit animal? If you need help finding the perfect memorial for your loved one, we can help.