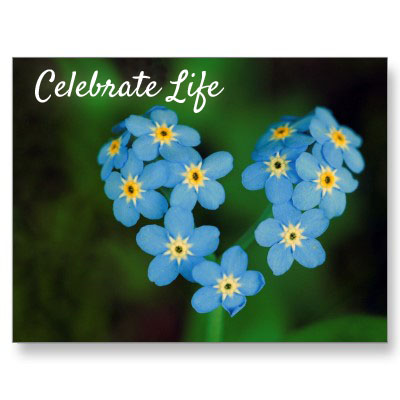 Today I'd like to do two things: provide you with new resources to help in selecting the plants for your loved one's memorial garden. You may remember, in 'part two' of this series, "DIY Memorials: Planning a Loved One's Memorial Garden", I closed with links to a few cool garden planning resources. The second thing I want to do is to look at how to select the "right" plants for the garden. "Rightness" is determined by a number of factors: its suitability for your geographic area and season climate being foremost among them. Other factors: the amount of maintenance required, motivation and intention, as well as the symbolic meaning of the chosen flowers. Before we get started, you might want to read –or revisit– the introductory post in in the series, "DIY Memorials: Let's Talk about Memorial Gardens".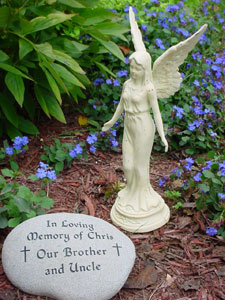 My Original Idea for this Post…
When I wrote the post mentioned earlier; I'd planned to share how I used one of these tools, Gardena's Garden Planner, to create a more detailed vision of my plan for the memorial garden described in that same post. Unfortunately, a case of rapidly advancing macular degeneration makes using such an online interface difficult for me – so that's not an option anymore." And AMD forced the revision of my original memorial garden idea too. It's amazing how quickly life can change; when I started this series, I could see well enough to envision a garden full of small, sweet smelling flowers like Alyssum and Sweet William.
Sadly, the continued deterioration of my vision has caused a dramatic change to my memorial garden plan. I began considering larger, more colorful, flowering plants which take little or no care. Then, as often happens, another thought came to me: make the garden attractive to birds! That way, there's lots of activity to focus my attention. It was serendipity, really; the idea came to me after I had written "Beauty from the Ashes: Birds of a Feather Cremation Urns".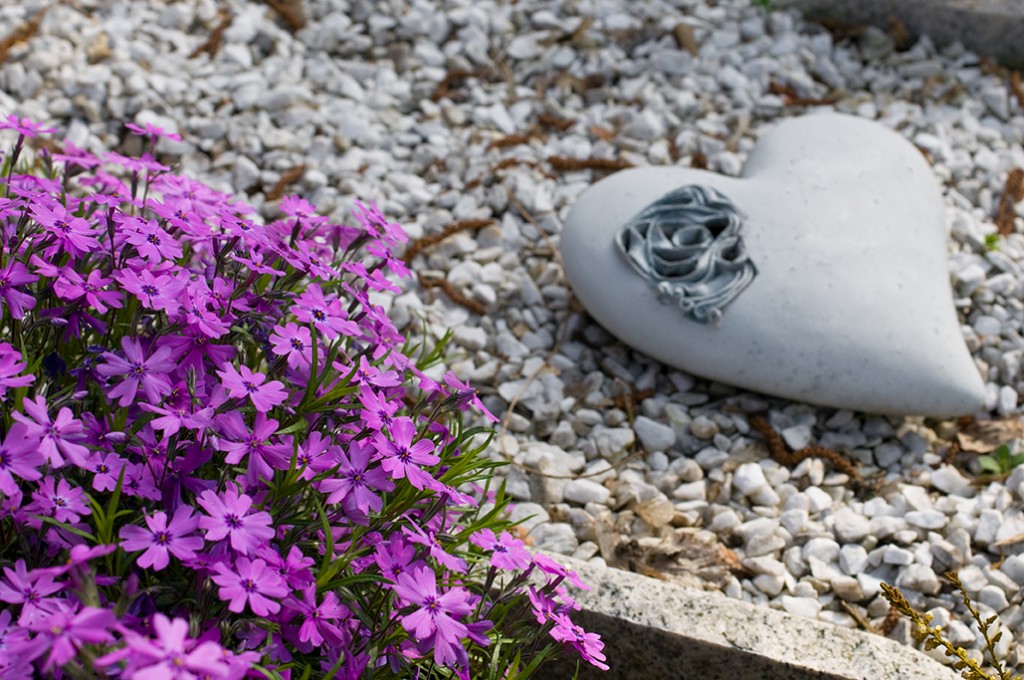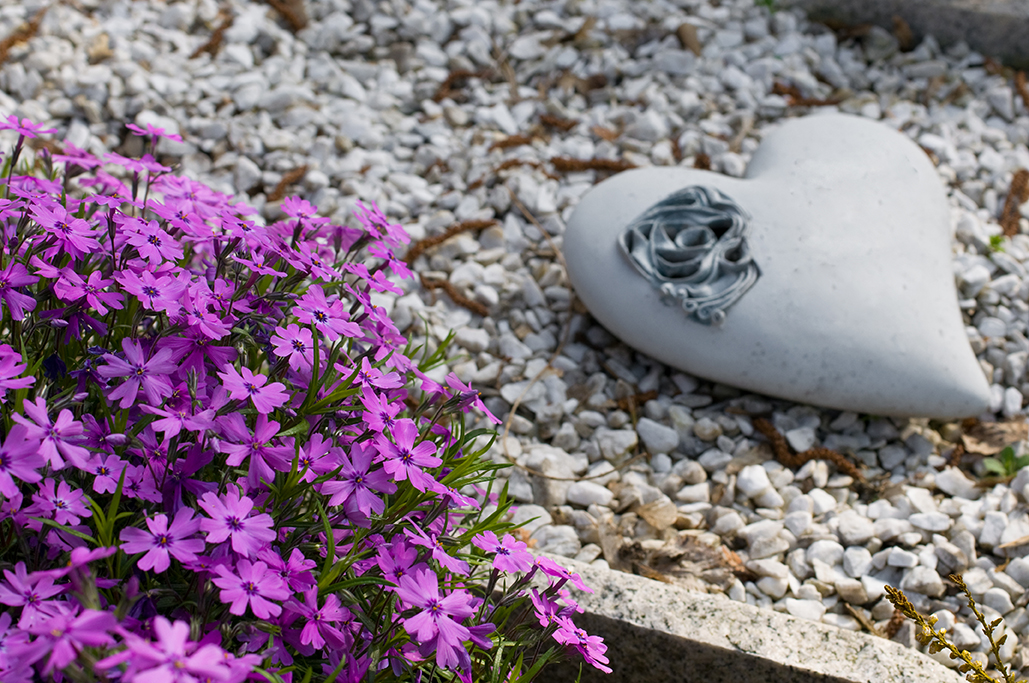 Now, instead of working with plants I knew and was comfortable with, I needed to do some extra research on plants for my area; specifically those which will attract birds.
Selecting the Best Plants for Your Memorial Garden
The Audubon website allows visitors to search their extensive database to discover the most suitable native plants to attract birds in your area (determined by zip code). The search results were extensive, leading me to create a list of seven plants to investigate further:
• California Figwort (Scrophularia californica)–Hummingbirds
• California Rose (Rosa californica)–Chickadee, Titmouse, Crows and Jays
• California Sage (Salvia columbariae) Cardinals, Finches and Grosbeaks
• California-Christmas-Berry (Heteromeles arbutifolia) Orioles, Waxwings
• California-Laurel (Umbellularia californica) Chickadee, Titmouse
• Cobwebby Thistle (Cirsium occidentale) Crows and Jays, Wrens
• Christmashorns (Delphinium nudicaule – Hummingbirds
Dogwood Trees Hold Special Significance
Dogwood trees attract a number of different birds; butterflies too. I learned about them firsthand when I visited my dad in upstate Alabama in 1992 – he had acres of Dogwood trees, and all were in bloom that last week in April. Since I'd like to include a Dogwood tree in the memorial garden in honor of my dad, I did my research and learned I'm in luck. There are, according to a local garden maven, Jan Nelson, there ARE varieties which will do well in this area.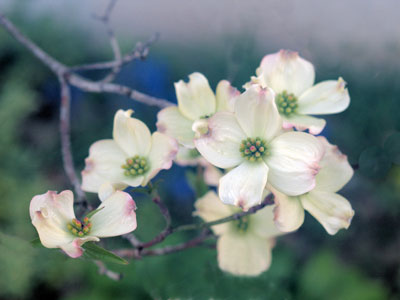 The symbolic meanings of Dogwood flowers make my decision to incorporate a Dogwood into my memorial garden extra special. According to online sources, they represent rebirth, pity and regret over a specific decision, durability, reliability, strength, resilience and are signals of "affection to someone who may not reciprocate it." All of those things typify my estranged relationship with my father. If Dogwoods are especially meaningful; you may like to know about Urn Garden's Dogwood Flower Urn Pendant. It's a delicately beautiful keepsake urn.
Selecting Flowers for Your Memorial Garden
"In joy or sadness flowers are our constant friends." ~Kakuz? Okakura, The Book of Tea
Bringing birds and bird song into the garden is all well and good; but I knew I also want to have brightly-colored flowering plants, like Zinnias, Snapdragons, California Poppies, Pansies, and Petunias. While I'm mainly choosing those because they're so easy to see, I'm also curious about the symbolic meanings of these blooms.
If things like that matter to you too, check out The Old Farmer's Almanac website includes "Flower Meanings: The Language of Flowers" the subtitle lets you know the collection is more inclusive ("learn the symbolism of flowers, herbs and other plants").
Here's what I discovered about three of my plant/flower selections:
• Pansy: thoughts
• Sage: wisdom, immortality
• Zinnia: thoughts of absent friends
Not all flowers, it seems, have a specific, accepted 'meaning'. If you don't find your flowers of choice listed; check out the Flower Expert's webpage, "Flower Meanings" – or Good Housekeeping's "41 Beautiful Flowers with Surprising Meanings". If it's not there, keep looking. As mentioned in the first post in the series, my dad loved snapdragons; but neither site offered any insight. However, another site declared snapdragons denote grace and, "due to its growth in rocky areas, strength. However, it can also symbolize deviousness."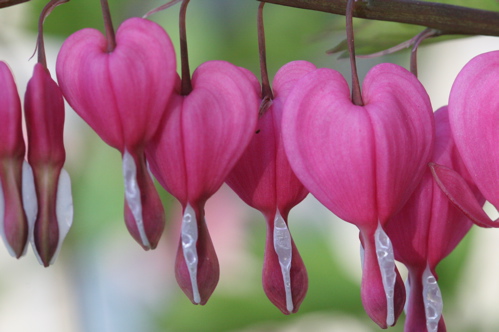 Those words aptly describe the man fairly well, really. But if they didn't, I'd have thought about his personality and life-choices and come up with a very personal meaning for these flowers. The colors of flowers also impart meaning; but for me, being able to see the flower is most important; white and yellow is the most visible for me – so those are the colors I'll focus on.
• White is associated with light, goodness…It is considered to be the color of perfection.
• Yellow is associated with joy, happiness, intellect, and energy.
Once you've decided upon the plants, shrubs, trees and flowers for your loved one's memorial garden; you'll need to get them in the ground and take proper care of them. There are great online resources for these aspects of the project, including Cornell University's Flower Growing Guides, The National Garden Association's Plant Care Guides and, of course, you can also trust The Old Farmer's Almanac website, featuring a wealth of related resources, like their Flower Growing Guide. Don't forget! You can always turn to the staff of your local nursery – no doubt a source of valuable locale-related information.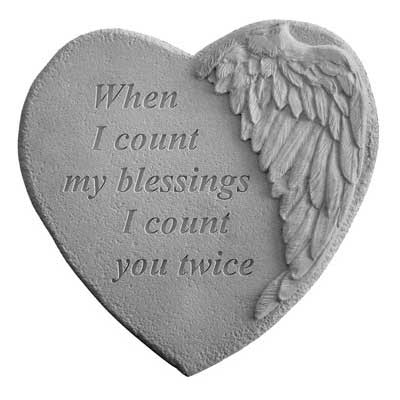 Add a Memorial Garden Stone
An You might remember from last month's post, I chose two heart-shaped memorial garden stones: the "Angel Memorial Garden Stone Forever Missed" and the "Angel Memorial Garden Stone In My Heart To Stay .I'd thought about using a personalized memorial garden stone, such as the Celtic Tree of Life Personalized Stone – but since my memorial garden was intended to honor more than one individual, I decided against it.
Some Additional Memorial Garden Planning Tips
The act of combing the Internet can bring in new ideas, like these:
• Add a sense of calm with a water feature
• Include comfortable seating for quiet reflection
• Add a wind chime or chimes for auditory interest and to foster positive energy.
Another thing you can do is to incorporate one or more memorial stones. You might remember from last month's post, I chose two heart-shaped memorial garden stones: the "Angel Memorial Garden Stone Forever Missed" and the "Angel Memorial Garden Stone In My Heart To Stay .(I'd thought about using a personalized memorial garden stone, such as the Celtic Tree of Life Personalized Stone – but since my memorial garden was intended to honor more than one individual, I decided against it.)
Okay, so now it's up to you to get the work done: select flowers, plants, trees and shrubs for your memorial garden. To prepare the soil, do the planting, and follow-through with regular maintenance.
Next in the Series
If you're one of the thousands of people who don't have a backyard or other space for a loved one's memorial garden; you'll appreciate our next entry in the memorial garden series: dish and planter box gardens. But next week's post will be just as interesting and useful. We'll look at how you can make the most of grocery store flowers–a follow-up to last year's DIY Memorials post, "How to Make a Memorial Shrine". Such indoor shrines are popular with people who live in apartments, town houses or condominiums with little or no outdoor space or enough natural light to grow plants indoors. Until then, have a good week!