Do you know Urn Garden offers American-made urns for sale? Today I'm quite proud to show you the top-selling cremation urns in our collection which are made in America. I think you'll appreciate the diversity in materials and craftsmanship of these American- made urns.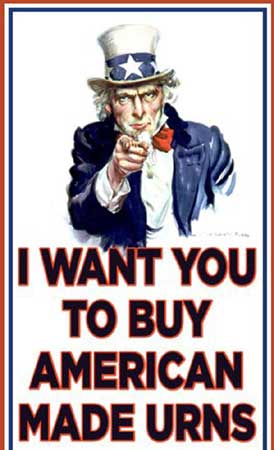 Why Buy American?
An amazing 80% of American shoppers prefer to buy American-made products. That's according to a 2015 Consumer Reports article, "Made in America". So what are the reasons these folks want to buy products made in America?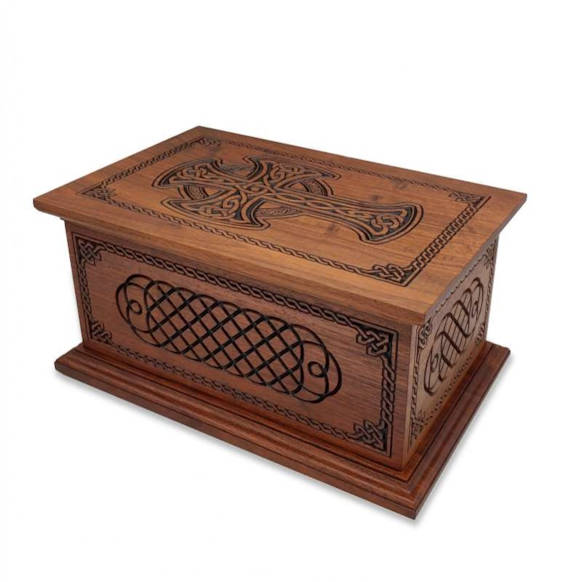 For many, it's about saving (or creating) jobs in the United States. For environmentalists, it's about lowering our "carbon footprint" and reducing pollution. Human Rights activists choose to buy American, as many nations producing goods for sale in the U.S. have no laws to protect the rights of workers. Health and safety are also big concerns for some American consumers; they want products which present no hazards. Finally, there are those who want to help build a stronger economy in the United States.
Our first top-selling American-made cremation urn for sale is the hand-crafted Big Sur Ocean Wave Keepsake Urn.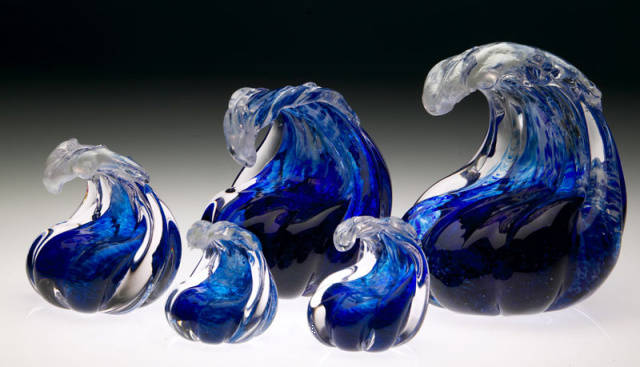 It comes in two sizes: the large wave is not a full-sized urn, as it holds only about a cup of ashes (or 14 cubic inches). The smaller one is a keepsake urn suitable for sharing a small portion of ash with another family member. Made on the East Coast in a family owned glass blowing studio.
Bronze art urns, are more expensive, but worth it if you want a premium cremation urn for your loved one. One of our most popular American-made urns for sale is the Bronze Firefighter Helmet Cremation Urn.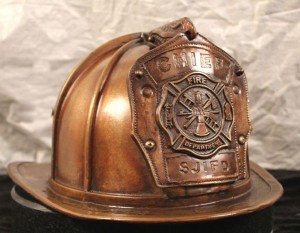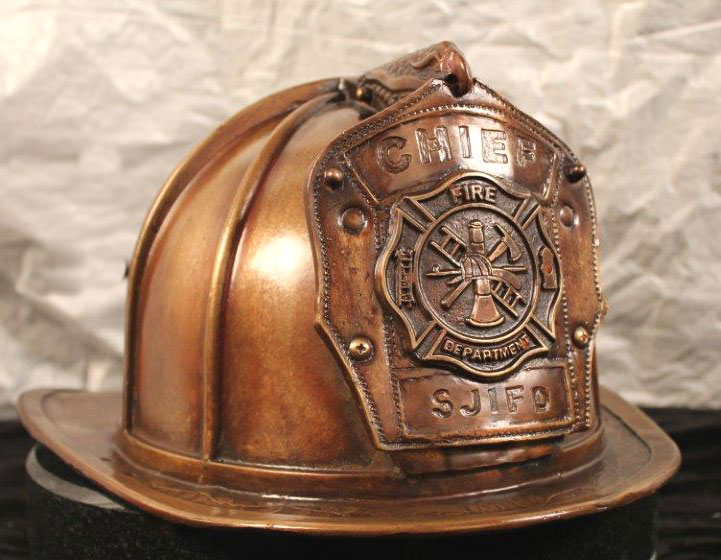 Made using the ancient "lost wax' casting method, this cremation urn is a stunningly beautiful memorial to the firefighter in your family and a piece of fine sculpture to enhance your home's décor. There is lead time involved to craft these beauties, so be prepared to wait a few weeks, if time is on your side, it's worth the wait. Some of the other bronze styles may be available and ready to ship, we offer a lighthouse, eagles, lions, and other military and ocean themes. We partner with an East Coast family owned foundry to bring you these gorgeous memorials.
This next American-made urn for sale here at Urn Garden is one of my personal favorites: the Lion Sleeps Tonight Cremation Urn. This  style  is made in small batches, so quantities are limited.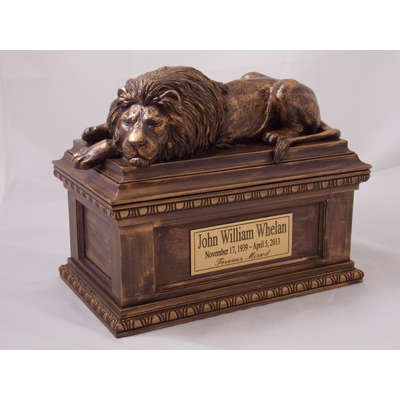 This full-sized cremation urn features a male lion tasked with guarding the ashes of your loved one. Hand-crafted by a talented Mid-west American artist using the "cold casting" technique; this urn has the appearance of solid metal without all the weight (and expense) of solid bronze. It's gorgeous memorial for anyone who had a strong, protective personality.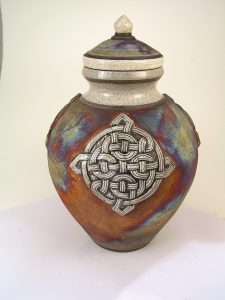 Our Celtic Knot Raku Cremation Urn is made from hand-thrown pottery, using the Japanese Raku technique. Known to create unique patterns and colors in the clay, the Raku technique is perfectly-suited to creating a one-of-a-kind cremation urn. It features a hand-carved trinity knot emblem on three sides. (The Celtic theme was recently explored in our blog post "Celtic Urns Express the Mysteries of Life, Love, Faith and Death".) This American-made urn for sale here at Urn Garden is wildly popular, with good reason: it's beautiful enough to stand on it's own as artwork in the home, but suitable to use as a burial jar as well. We use a local husband and wife team for the Raku pottery urns.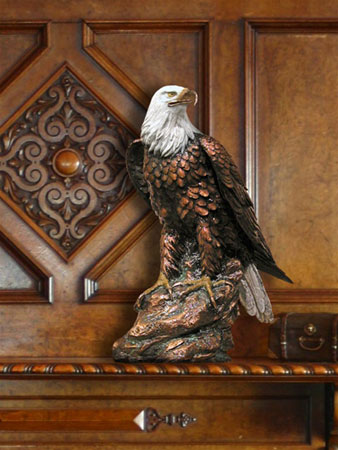 And finally, I'd like to present what is perhaps the crowning glory of our collection of American-made cremation urns for sale, our Spirit of America Bronze Eagle Cremation Urn. Truly the symbol of American pride and independence, this bronze cremation urn stands a tall 19", making it a very dramatic addition to any room's décor.
Made in America using the same lost wax casting technique used for fine jewelry, this cremation urn is exquisitely detailed. Speaking of jewelry, we have many pieces of cremation jewelry that are made here in the USA. The last few years have seen many stainless steel imports entering the market from China and we do carry some of these less expensive styles. But we also have a very good relationship with a local  jeweler who is one of the early innovators of cremation jewelry and produces quality fine pieces from sterling silver and gold. You can see the entire collection here: