Big Sur Ocean Wave Blown Glass Keepsake Urn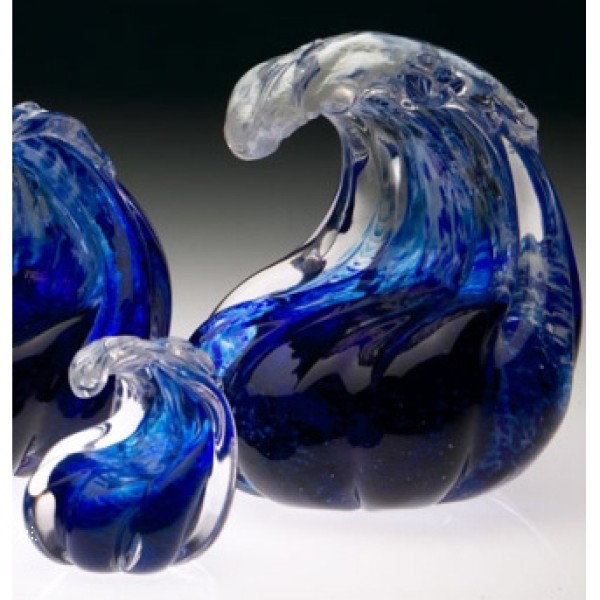 Big Sur Ocean Wave Blown Glass Keepsake Urn
Stock:

In Stock

Product Code:

7-575345
Large wave: holds about a cup of ashes or 14 cubic inches. Not a full size urn.
Approx. 6.5" W x 5.5" D x 6.5" H weight 15 lbs
Small: 1.8 cu. in.; approx. 3" W x 2.75" D x 3"H weight 7 lb.
Blown glass. Made in the USA.
Bottom loading with rubber stopper closure.
Due to the handcrafted nature of this item, variations will occur.
Our beautiful blown glass keepsake urns hold a small amount of ashes and represent the beauty and power of the ocean and crashing of the surf.
Because of the hand-made artistry of each of these urns, each wave will be uniquely created with one-of-a-kind patterns and details. Made in America. Two sizes available.