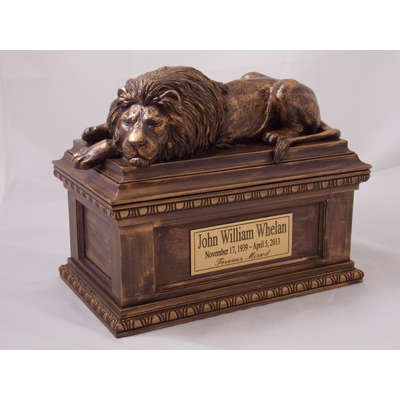 In today's economy everything is shaky at best, just like life. Erratic and day to day. Families that are facing difficult decisions and having to juggle the checkbook to cover a funeral will often turn to the internet to get information if the answers are not available at the funeral home. They are looking for affordable memorial options and will decide to buy online. Here's some tips:
What Are Your Options? 
Ask your funeral director what your options are for cremation urns and memorial services. The funeral director is in the business to serve the families and if you will open up and have the conversation you may find the answers to creating your perfect memorial. If you have specific ideas let them know. Decide what you can spend and stick to it. Is the family pooling resources to help pay for the service? If so, decide who is going to pay for what purchases. You can break it up into manageable segments among the family and not go broke.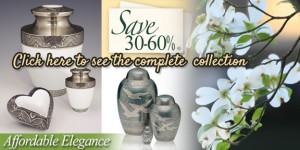 For instance, the cremation urn.  If you didn't find what you like at the funeral home and decide to check your options on the web, you'll find many styles that your funeral director can order, or you if you feel up to it you can order the urn direct off the website.
Who Pays the Bill? 
Decide who's paying for it, that's the information you need to start with and then you'll need to supply the billing information. The zip code must match for credit card statement for the credit card to clear. Next, decide where the urn will be shipped. We can ship directly to the mortuary or crematorium. Need the urn to arrive by a guaranteed date for the funeral? Then you need to provide a good phone and number and contact. We're starting to see more orders come in on tablet and phones and the accuracy level can be diminished, with increased typos. Double check your shipping information to make sure you've typed it in correctly and leave a good phone number for the lead person handling this order.
Delivery
Keep in mind to expedite your delivery, most of the urns are left without a signature. Some of the jewelry and premium bronze do require a signature and we'll always let you know when and if this is the case. If leaving a package at your residence without a signature is an issue, consider a secure alternate address to ship to.
Cremation often allows the family a little more flexibility with time constraints, but if you are in a hurry to receive the urn, it's a good idea to call ahead and make sure the urn is available for immediate shipment and check transit times if needed. We can help smooth the way for a seamless transaction and delivery during a difficult time.