If you are looking for an easy low maintenance planting for a grave site or memorial garden,  a flower that comes to mind is the Purple Coneflower. A personal favorite for it's wild beauty and the healing properties of Echinacea.   Hearty and drought resistant, they keep reseeding  and come back every year. The genus name "echino" translates in Greek to hedgehog.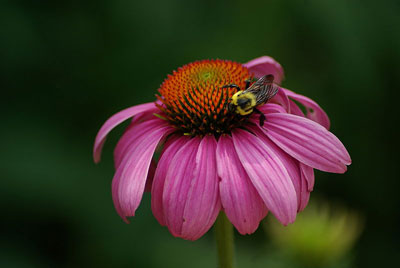 Other memorial garden ideas:
Early spring flowers: Bleeding Hearts
Living memorial: Weeping Cherry Tree
The appearance of  snowdrops in early spring is a stirring promise of renewal.
August birth flower: Gladiolus
Assorted memorial garden trees and bushes.