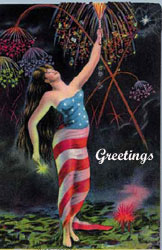 Most of the time, the calls we field are families in distress, and occasionally, like any business, you get the odd bird. The Colonial, for instance.
This gentleman insisted that I address him by his "first" name "The Colonial", and he had questions.
I had answers.
Next, we moved to his favorite topic. HIZ SELF and his many great accomplishments in military service. Wow! If it was true, I might like to know more, so I asked for his full name. "Why? you gonna look me up?" He asked. "Sure." I said, "Have you ever Googled yourself?"
"Uh, no." he answered.
"Well. You must be CLASSIFIED," I said, "there's nothing here." He responded that indeed, all of his work was TOP SECRET.
Agreed. Because, what I didn't mention? The only information that came up under his name was sex offender info.