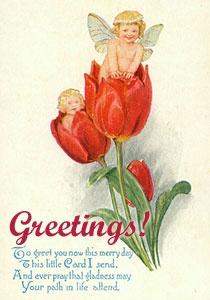 Our hearts go out to the family of Casey Adams of Santa Rosa, CA who was killed this past weekend on a camping trip. 26 years old. Here's the sketchy heart breaking story.
We're noticing a trend of MySpace pages that are turning into online memorials and video tributes uploaded to YouTube. There's even an archive of deceased Myspace members on My Death Space page.
Virginia Tech set up an official Virginia Tech MySpace page days after the shooting and more than 7650 people listed themselves as friends of that page.
A West Virginia blogger started a collection of personal web sites and MySpace pages of Virginia Tech victims. West Virginia blogger says, "I am doing this in good taste. I hope it doesn't offend anyone. The reason behind this is that it's one thing to hear a list of names on TV, or read them online, but if you take a second to view a bit of the persons personal life it will give you a deeper understanding of that person."