Medium White Pearl Urn for Ashes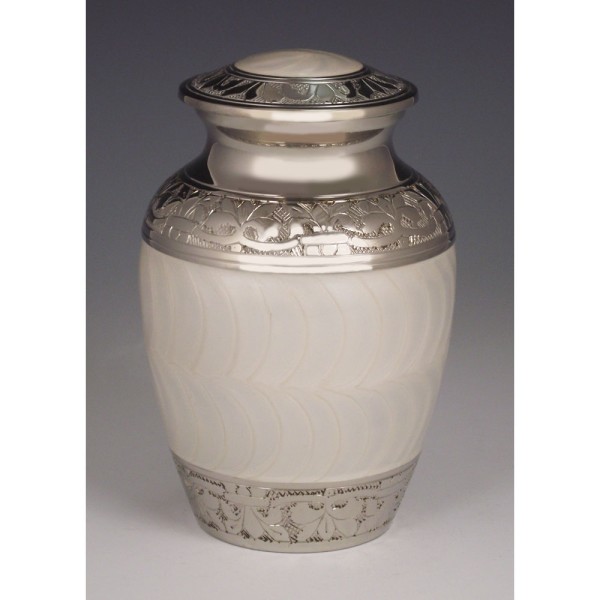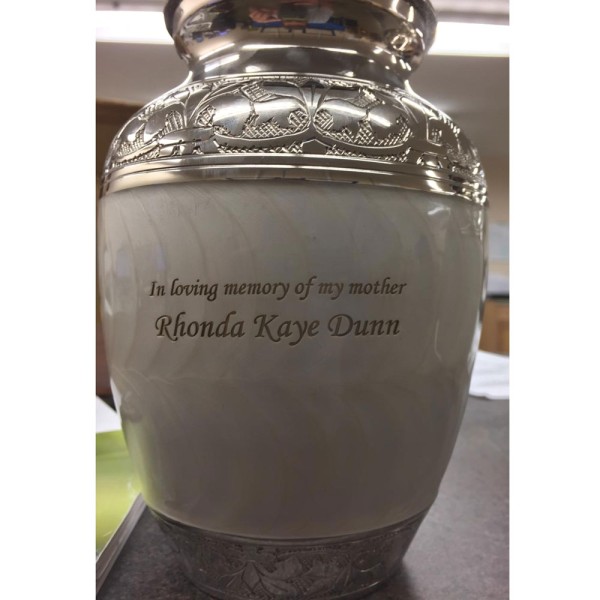 Medium White Pearl Urn for Ashes
Stock:

In Stock

Product Code:

23-1332
White pearl urn for ashes is a medium size for human or beloved pet. Perfect memorial for a child or families that plan to divide and share the ashes. Frosty white finish highlighted with hand tooled silver (nickle plated) engraved band. This is not a full size urn, but is designed for smaller capacity and makes this an ideal selection for families that plan to scatter or bury some of the ashes.
White suggests purity, peace, and light. The Chinese use white for their funeral traditions as opposed to the black commonly used in Western culture.
Dimensions: 7.25" H x 5" D
Capacity: 70 cu. inches. Compare to an adult size which is 200 cubic inches.
Secure threaded lid.
Felt-lined base.
Shipping Weight: 4 lbs
Nickle plated brass.
This cremation urn can be personalized with optional engraving and letters will come though gold, only 2 lines available even though example shows 3.
This item is handcrafted and variations may occur.