Stars in the Sky Memorial Garden Stone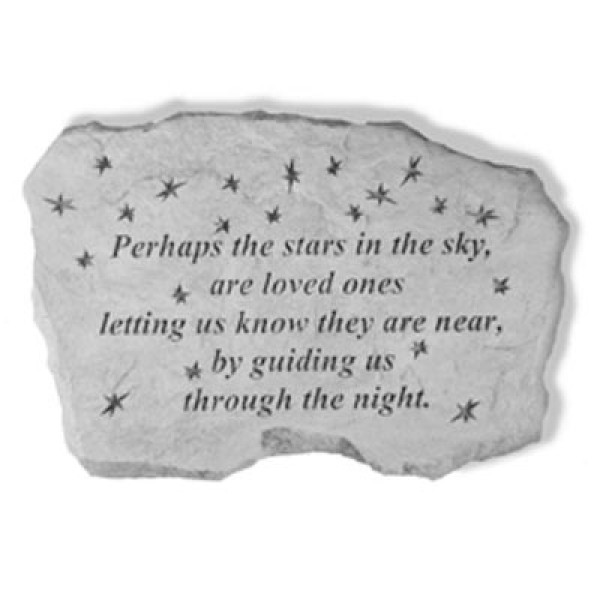 Stars in the Sky Memorial Garden Stone
Stock:

In Stock

Product Code:

17-940
Our Stars in the Sky memorial stones is a great way to dedicate a memorial garden or special planting. This stone can be placed in a garden or flower bed, or hung on a privacy fence or even indoors if desired.
Verse reads: "Perhaps the stars in the sky are loved ones letting us know they are near by guiding us through the night."
Weight: 11 lbs.
Dimensions: 16" W x 10" H.
Urn Garden memorial stones are made of cast stone and made to be weatherproof & guaranteed to last a lifetime. All of the decorative stones have a hangar cast into the backs to allow display on walls, fences, or outbuildings.